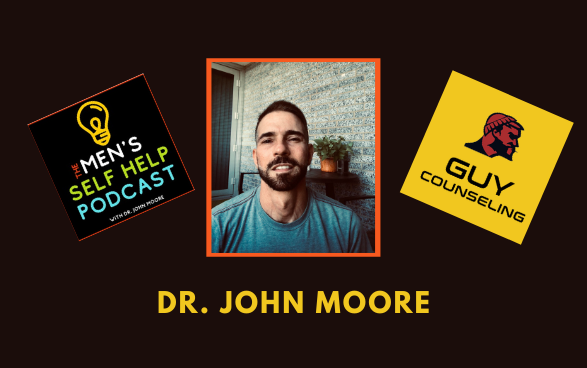 Welcome From Dr. John
Hello and welcome to Guy Counseling! I'm so glad you're here. I have been a mental health counselor in practice for the better part of 15-years. I began writing online in 2005, and I was just silly enough to believe that I might have something fresh or funny to say about what I'd learned.
Over the years, I've launched different versions of this website. I've began a podcast called The Men's Self-Help Podcast with Dr. John Moore. I've written blogs on PsychCentral and contributed to dozens of syndicated magazines and websites as a Men's Expert. Along the way, I wrote a book entitled Confusing Love with Obsession: When Being In Love Means Being in Control.
As a counselor and educator who specializes men's issues, I've learned that masculinity isn't a function of "manliness".  Instead, it's a mindset, carried out by living a confident life.
Big difference, don't you think?
Behind closed doors, in the safety of the counseling office, here is what I've learned about men:
Guys are interested in topics like self-care, men's grooming, skill development and dating but struggle talking about it.

Men respond best when you speak in their language.

Generally , guys are more open to advice when you challenge them through coaching.

It's better to use solution focused approaches rather than talking everything to death.

Using stereotypes can often do more harm than good.
Men and Society
Too many men's magazines seem to focus on so called "manly" topics, like working out, sex, sports and attracting the ladies. While these are certainly of interest to guys, there's a universe of other areas that often get neglected. Specifically, I'm talking about how to be a guy in a way that works for you.
Guy Counseling seeks to fill in the gap and offer an alternative for men who want to move beyond the stereotypes. Here, you'll find articles that speak to a wide body of issues that men care about.
In short, the GC Blog is designed to help men live the best life possible, with an eye towards male issues. We delve into all things "man" – from psychological constructs to skill building. We also seek to educate and inform, helping men to create a mystique that is unique to who they are. Additionally, we assist guys in developing a better understanding of how to take care of themselves and the people they love.
The end goal of GC is to combine modern constructs of manliness, devoid of stereotypes, and create a pathway to living a more meaningful, enriching, and confident life. Stop by the Our Writing Staff to see the different contributors to the site.
Ultimately, Guy Counseling wants to help readers to become the best men they can be – including the best fathers, boyfriends, husbands, brothers and neighbors as part of a modern generation of strong men.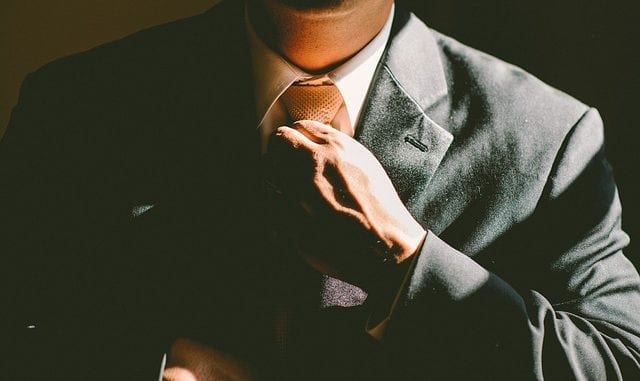 Real Topics for Real Guys on Men's Blog
The Guy Counseling website features topics on its men's blog that are important to guys – but get little attention because of long standing social taboos that exist in our culture.
Examples include "real world" men's health and wellness topics presented in a straight forward, easy to understand way. It's just better that way – don't you think?
Here's just a sample of some of what you will see on GC:
News impacting men

Building guy skills

Men's grooming tips

Men's health issues

Spirituality

Male psychology

Career tips

Relationship issues
What About the editor and podcast host?
There's not a lot to tell. I teach college courses related to psychology and wellness at the graduate and undergraduate level. Somehow in between, I create the podcasts that many find helpful, plus pen articles for this blog. 
For "Ha Ha's" I earned a PhD in Behavioral Psychology. I also hold MBA with a focus on Health Care and a Master's in Wellness Promotion. I'm a licensed mental health counselor and hold certifications in addictions and hypnotherapy. With that shared, please see my disclaimer as nothing on this website should be used as a substitute for medical or psychiatric care.
What else? Well, most all of the work that I've done in the counseling and coaching world is focused on men's problems and issues. Here, I am talking about things like relationships, wellness and reaching life goals. I'm just a regular guy, probably no much different than you.

Everything else about me is pretty boring. I live in Chicago and have been with my spouse for over 20 years. During winter, I try to get out to the west coast, Caribbean and other places because I dig being around the ocean and warm weather. In summer, I tag around the Midwest for outdoor activities.
Looking For Counseling?
So welcome! I'll be eager to hear from you! If you're experiencing life challenges and looking to work with me, please know that my licensure only allows me to provide
counseling services in the state where I live – Illinois.
That said, I do have a suggestion for you. I've personally found that BetterHelp – the leading online online therapy and counseling website — is a great option and have partnered with them to provide you with top notch, affordable and trusted help, no matter where you may live. Follow this link to be matched with a professional who is uniquely chosen for your lifestyle and needs – and receive a 10% discount on your first month of service.
Best wishes to you. And please take care.
Warmly,
Dr. John