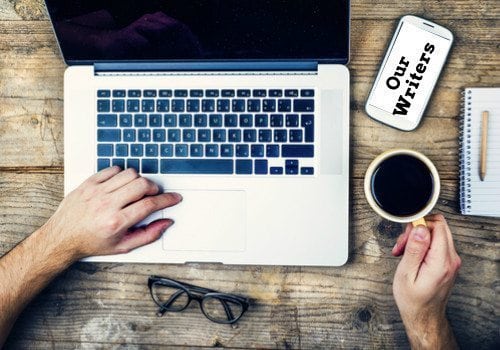 Meet the Writers of Guy Counseling
Guy Counseling (GC) is a digital publication that offers news, lifestyle, and wellness interest stories for men and the people who love them.
Since 2015, we've specialized in guy-focused topics that typically get little attention. As an inclusive publication, our posts speak to men from all backgrounds. With a professional team of writers, our staff is located in different locations, including the West Coast – with our main office in Chicago, Illinois.
Below you will find a brief bio of our contributors.

John D. Moore, PhD. – Editor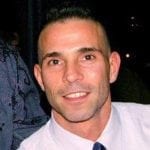 Moore is editor of Guy Counseling and specializes in male focused topics. With a background in psychology and men's counseling, his posts typically focus on psychology, career trends, relationships, and men's health. You can learn more about his bio here.
His work has been featured in magazines and newspapers, including The Chicago Tribune, Cosmopolitan, Out Magazine and Billboard. Moore also contributes to Psychcentral, authoring the blog: Reaching Life Goals. He's also the host of The Men's Self Help Podcast.
A licensed psychotherapist, he holds a PhD. in psychology from Northcentral University and a MBA from Indiana Tech. Follow him on Linked In.
Email: john@guycounseling.com
AJ Sturges, PhD. – Contributor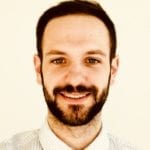 Sturges is a seasoned blogger who specializes in topics related to health, wellness, men's issues, and relationships. With a background in psychology and sports, look for articles that are unique to guys.
A former hockey player and coach, Sturges understands the competitive nature of men and how this trait can manifest in different life areas. With unique insight into the male psyche, his goal is to help website visitors gain a better understanding of their thinking and behavior.
A licensed mental health counselor, he holds a Ph.D. in Psychology from West Virginia University. Follow him on Twitter.
Email: aj@tpg-chicago.com

Tyler Fortman, PhD. – Contributor
Tyler Fortman is a licensed psychologist and freelance journalist. He writes about about a number of men's interests topics ranging from personal psychology to research to men's health issues. His posts often focus on relationship challenges, sports, and mental health.
Originally from Ohio, he brings a unique Midwestern perspective to common guy issues. His work has been featured in a number of digital publications, including Vixen Daily and Psychcentral.  Tyler holds a doctorate in psychology from The Ohio State University. Follow him on Twitter.
Email: drtylerfortman@gmail.com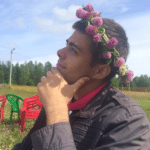 Bruno Boksic – Contributor
Bruno Boksic is a writer and an avid reader of personal development books, with a 7-year long experience of helping people become the best version of themselves. Topics range from: habit building, dating and relationships, productivity, success, storytelling, psychology and mindset.
Bruno also contributes to Goalcast, Dumb Little Man, Lifevise, Medium and Addicted2Success. "I don't have all the answers, but the ones I do, I share throughout my writing." Follow him on Facebook.
Email: boksicbruno@gmail.com

Brian Lannoye – Contributor
Brian is a freelance journalist who lives in Chicago. He writes as a hobby, but is fully employed in the health sector. His stories focus on current events impacting men, science, research, and medical advancements.
In his free time, Brian enjoys spending time outdoors. His interests include men's health, physical fitness, fishing, exercise training, men's grooming and new technologies. He's a veteran of the U.S. Army. Follow him on Facebook.
Email: brian@guycounseling.com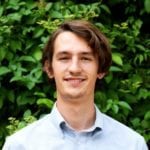 Niklas Isaac – Contributor
Issac is an outdoor enthusiast and special contributor. He writes about a variety of topics related to men's skill building and survival. Hailing from Oregon, he's into all things nature.
Topics you'll see him blog on can include almost anything; from how to survive in the woods to tips for building a campfire.
He has extensive writing experience with work that has appeared on a number of established websites, including Upwork. Follow him on Instagram.
Email: nick@guycounseling.com

Freddy Blackmon – Contributor
Freddy is an American published author and automotive enthusiast living and working in London. He enjoys spending time under the hoods of cars with his friends and learning about new technology.
He's a martial artist and part time parkour instructor who enjoys sharing his insights about health and fitness with the world.
Freddy is passionate (obsessed) about making the perfect cup of coffee. Follow him on Instagram.
Email: fsblackmon@gmail.com

Brian Tomasio – Contributor
Brian Tomasio is a journaist specializing in men's topics. He writes about issues that touch upon dating, relationships, and self-care. A certified hypnotherapist, many of his posts focus on on best approaches to goal attainment and how guys can increase their self-esteem.
In his free time, he enjoys outdoor activities, including camping and hiking. He's also huge into sports. Be sure to follow him on Facebook.
Email: btomasio@yahoo.com