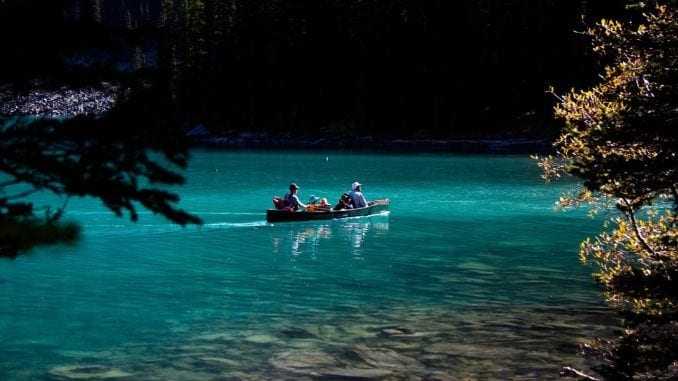 Canoe Camping Trip Essentials
If you've ever dreamed of gliding down a forest-lined stream for days on end with no agenda beyond the nightly ritual of setting camp and whipping up a hearty meal, it's time to start planning a canoe camping trip.
Although canoes are the simplest of watercraft, taking a multi-day excursion in one can be surprisingly complicated and involved. New skills must be learned, specialized gear acquired, and local knowledge of waterways obtained. But once you sort out all the logistics, the rewards of time spent on the water immersed in nature are worth the effort.
Entire books have been written on the subject of canoe camping, but to help you get started, this article gives an introduction to all the steps involved in planning your canoe trip.
The first step — before you spend any money on gear — is deciding where to go…
Choosing a Canoe Camping Location
One of the most appealing benefits of a light and nimble canoe is that it can be launched practically anywhere — no boat launch required. No matter where you live, chances are there's a body of water close to home that's ideal for canoeing.
In terms of performance, canoes are extremely versatile and the type of water you can paddle is only limited by your skill level. For that reason, if you're new to canoeing, it's best to start small when choosing a canoe camping location.
More: Backpack essentials for wilderness trips
Sticking to stillwater — lakes and reservoirs — is a good idea to learn the ropes and build confidence in your paddling skills. Small, slow moving rivers also make excellent beginner-friendly canoe camping routes.
Since you're planning a camping trip, not just a day paddle, it's important to find a lake or river where camping is allowed. Unless you plan on heading out into remote wilderness, plan on camping at established campsites, either at State Parks or other types of public land. It's likely that if a body of water is worth canoeing, other paddlers have gone before you and the best campsites will be easy to identify.
So how do you find a good lake or river for a canoe camping trip?
Open Google Maps and look for the blue blobs and squiggly blue lines. Seriously, a ton of scouting can be accomplished from the comfort of your iPhone. Make note of any chains of lakes, reservoirs, or rivers within National Forests, National Wildlife Refuges, or State Parks.
If you live in an area with a decent concentration of canoe camping areas, there's a good chance that guidebooks are available. An up-to-date, well-written guidebook for your area can make finding a suitable location much easier. If you plan on canoeing on boundary waters, be sure to watch the video below from the U.S. National Parks Service
Canoe Camping Trip Preparations
Canoe camping takes a healthy dose of dedication. You'll likely spend more time and energy planning your trip, at least when you're just getting started, as you spend on the actual trip. But there is one thing you can do all throughout the process to save time and help you get on the water faster — talk to people in the know.
Talk to the Right People
It's true that canoeists value their solitude. But most of them also like to talk at length about their favorite hobby. So when you're just starting out, don't be shy about heading to your local sporting goods or canoe shop to ask some questions.
Talk to local paddlers and tell them your ideas about where you want to go canoe camping, or "canoe touring," as they say. Soak in the priceless tips they offer about the best places to launch, the best places to camp, and any other hard-earned wisdom they feel generous enough to share.
When you're ready to start gearing up for your canoe trip, forming a relationship with a local specialty sporting goods shop staffed by canoeists and kayakers is one of the best moves you can make. While these smaller establishments can't always beat big box prices, you'll likely save significantly in the long run by buying the right gear the first time based on expert advice.
Arranging a Shuttle
If you plan on canoe camping on a lake, it will likely be a round-trip journey, starting and ending at the same launch point. But if you decide to float down a river over the course of a few days, you'll need to arrange for a shuttle.
A shuttle will get you and your canoe from your ending point back to your car at the starting point to go home. This is most easily accomplished when two people, each with their own car, go on a canoe trip together. One car is parked at the end of the route; the other is used to drive to the launching point to begin the trip. Then, at the end of the trip, one car is used to drive back to retrieve the other car from the launch point.
Arranging a shuttle is one of the biggest logistical matters to address when planning a canoe trip — there's just no way around it. However, if you don't want to deal with the hassle, it's possible in some areas to hire an outfitter to provide a shuttle service for you and your group. You'll have to call around to find out who offers this service, but the convenience of it could be worth the effort.
Learn How to Paddle
Traveling in a canoe seems easy enough: point the bow downstream and use your paddle to steer clear of rocks and snags. But as it turns out, there's a whole skill set required to successfully maneuver a canoe in different water conditions.
On stillwater, the basic canoe strokes and maneuvers are all you really need. If you plan on touring rivers, however, you'll need to learn how to read current and react accordingly. There are many ways to learn these skills including online videos, books, and in-person classes from groups such as American Canoe Association.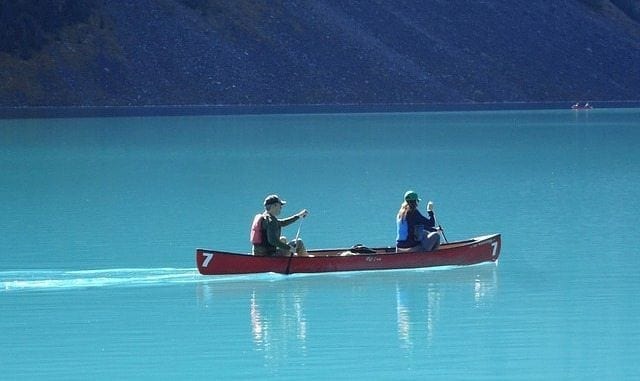 What's most important is that you actually take the time to learn how to paddle your canoe before setting off on your trip. Once you get your hands on a canoe, head down to a local pond or lake and put in some hours getting comfortable with the basics.
Do Your Homework
The time leading up to your trip should be spent intently studying the water and surrounding landscape you plan on canoeing. It's the time to gather maps and books as well as read through any blog or forum posts from others who've done similar trips.
Try to find out the best time of year to go, safe water levels, tips on where to launch, where to camp, information on portages, and other logistical information. For a more enhanced experience, take some time to learn about the flora and fauna you might encounter.
Perhaps the most important piece of homework you'll need to do before your trip is to find out the regulations affecting the area you plan on canoeing. Call the local authorities — Parks and Recreation departments, Wildlife and Fisheries agencies, BLM agencies, forest rangers, etc. — and tell them you're planning a canoe camping trip in their area. Ask them to tell you everything you need to know and all the rules you need to follow.
Although you can often find this regulatory information on agency websites, calling or visiting in person is the best way to get the most up-to-date information. Plus, they might have some key tips to make your trip even better.
Make a Safety Plan and Stick to It
When proper measures are taken, canoeing is generally a safe activity. But when you're in the wilderness, accidents can occur. No matter how short or long your trip, you need to have a plan in place so that if something happens, you, and perhaps more importantly, others who can help are ready.
A basic safety plan, (called a float plan in canoe lingo) includes letting someone you trust know exactly where you'll be canoeing and for how long. They'll know that if they don't hear from you for a certain amount of time that something happened and they need to alert the authorities.
For more in-depth information on creating a float plan, check out this article from Paddling.com.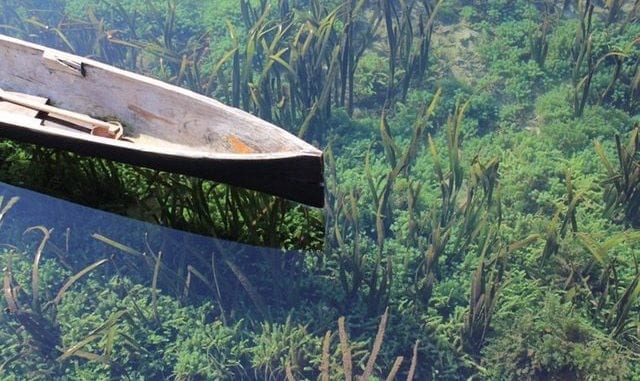 Essential Canoe Camping Gear
Now for the fun part: getting the gear.
Just as planning the logistics of a canoe camping trip is very involved, the list of canoe camping gear is surprisingly extensive. Keep in mind that your gear selections should be made based on factors such as the duration of the trip, weather, and desired comfort levels. Still, for a successful canoe camping trip, there is a whole host of things you can't leave shore without.
More: How to build a campfire
The good news, however, is that canoes can carry heavy loads — anywhere from 800 to 1,200 pounds. So you won't have to count ounces to the extent you would if you were backpacking. But don't go crazy — especially if you have several portages on your trip.
We'll start our list of gear with the most important item of all: the canoe.
The Canoe — Rent or Buy
We won't go into detail about which specific canoe to buy here. There are literally thousands of models on the market, each with pros and cons. Instead, let's look at a common query among first-time canoe campers: should you rent or buy a canoe?
Renting a Canoe
If you want to test the waters of the canoe camping life, but aren't ready to throw down serious cash on a vessel of your own, it's a great idea to rent a canoe for your first trip or two.
If you're planning a trip in a popular canoe area, you can almost always count on there being canoe outfitters you can rent from for as many days as you'd like. They might even offer a shuttle service.
Plan on a canoe rental costing up to $50 or $60 per day, with discounts when you rent multiple canoes.
Buying a Canoe
A good canoe is something that always comes in handy. Although they can get expensive, if you make the investment, you'll likely find yourself spending a lot more time peacefully floating around local ponds and taking canoe trips whenever you have a couple free days to burn.
If well cared for, canoes hold their value well. This is good news if you plan on selling your canoe in the future, but is also a negative if you're trying to get a good deal on a used canoe. However, if you aren't in a hurry and know how to spot a good deal, you should be able to find a high quality, affordable used canoe.
Whether you plan on buying new or used, try to test paddle as many different canoes as you can before purchasing. Many canoe shops hold demo days on local lakes when customers are invited to come and try their merchandise. You may be inclined to research hull shapes, but ultimately it comes down to how the canoe feels in the water.
Canoe-Related Items
In addition to the canoe, you'll also need the following items in order to safely paddle:
Paddles — One per person plus an extra.
PFDs (Personal Flotation Devices) — One per person plus an extra.
Helmet — A good idea if you plan on floating rough water.
Canoe seats
Yoke pads for portages — These attach to the yoke of the canoe for more comfort on long portages.
Spray covers — These go over the open top of the canoe to protect your gear from moisture.
Bailer or Bilge pump — Used to remove accumulated water from inside the canoe.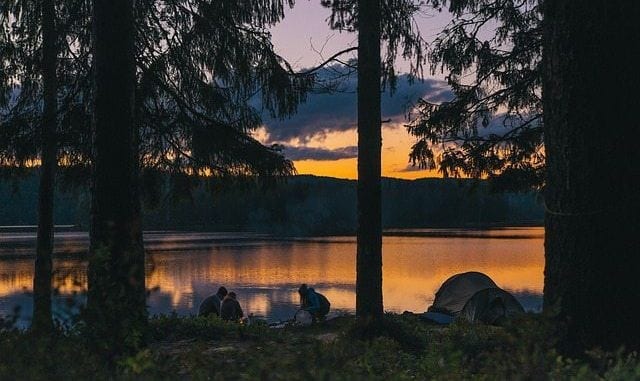 Camping Gear
Once you land at camp for the day, canoe camping is just like any other type of camping. Pitch a tent, build a fire, cook dinner, and sleep. Here's what you'll need:
Sleeping bag
Sleeping pad
Lanterns
Flashlights
Headlamps
Lighters and other fire starting implements — Tinder, kindling, fuel wood if necessary.
FYI: Amazon has an extensive canoe camping gear section. It's a great starting place for planning!
Your Camp Kitchen
One of the major perks of the high weight capacity of a canoe is that you aren't limited to using lightweight kitchen tools like you are when backpacking. That said, the kitchen tools you bring should be based on what type of food you plan on cooking.
If chili out of the can is what you're serving for every meal, all you'll need is a can opener and some spoons. But, if you want more options, here's a good starting list of kitchen implements to bring along:
Camp stove — Either a backpacking-style or one or two burner tailgating-style propane stove.
A set of nesting pots with pot gripper
Folding grill if campfires are permitted
Plates, mugs, and bowls — Ideally unbreakable plastic or enameled steel.
Utensils — Plastic spatula, stirring spoon or ladle, forks, spoons, knives, and chef's knife.
Fillet knife — If you plan on eating fish you catch.
Small cutting board
Can opener
Aluminum foil
Coffee maker — Either a stovetop espresso maker, pour over drip cone, or a pot to make cowboy coffee.
Water bottles — One for each person.
Water purifier
Hand towels — Or paper towels (but don't litter!)
Cooler with ice
When it comes to the food you bring, get creative! Without much of a weight restriction and all the cooking tools you could need, you can cook just like you're at home. Canned items always make for easy meals, and don't forget to bring sandwich making supplies.
No camper ever complained about a stack of beef jerky and salamis and hard cheeses make an excellent riverside snack.
Clothing
The clothing you wear on your canoe trip should be chosen based on the season and the weather. The best advice is to come equipped with plenty of layers as temperatures can fluctuate wildly throughout the day when you're on the water.
Here's a basic packing list to be prepared for a wide range of conditions:
Good footwear — Hard-soled sandals like Chacos, Tevas, or Keens; hiking boots are nice to have if you have long portages over rough terrain.
Rain gear — Parka and rain pants if necessary.
Moisture-wicking T-shirts
Sun-protection long sleeve shirts
Merino wool base layer — If canoeing in cold weather.
Fleece mid layer
Sweatshirt or lightweight puffy jacket
Shorts
Bathing suit
Long pants — Or convertible pants.
Hat
Bandana, buff, or balaclava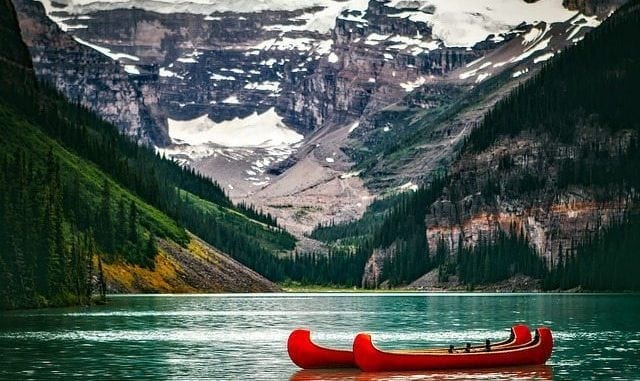 Other Canoe Camping Necessities
Paper maps — As a backup even if you have a GPS unit.
Compass
Insect repellent
Sunscreen
First aid kit
Paracord — At least 50 feet, this stuff comes in handy for everything.
Toilet paper
Hand sanitizer
Where and How to Stow All Your Gear
Completing a successful canoe camping trip lies in your ability to get you and all your stuff down the river or across the lake dry and in one piece. To do this, dry bags are your best friend.
Dry bags are specialized bags made of waterproof material that feature a roll top closure. They come in a wide range of sizes and colors and fit snugly in the bottom of a canoe. Basically, if you're on the water, anything you don't want to lose to the river should be stowed away in a dry bag.
If you're planning a trip that involves portaging (carrying the canoe and cargo over land), you should also invest in a portage bag. A portage bag is a large, wide bag with backpack straps that you use to carry all your dry bags while portaging your canoe.
While they aren't practical for use as a normal backpack, they're ideal for carrying a lot of weight over a short distance.
To keep all your gear inside your canoe while paddling, rope and webbing are used to hold everything in. Specialized webbing products are available, but standard nylon rope or paracord works just fine.
Final Preparations for Canoe Camping
After you've decided where to go, done your homework, and gathered up all the gear you need, you're ready to countdown the days until your trip! But there's one final thing to do before it's time to shove off — make sure you know how to set up, use, and repair all your gear.
Set up your tent in the backyard, make sure your sleeping pad inflates properly, test your camp stove. Practice lashing down your gear in the canoe so that when you're on the water you won't have any surprises. Look for any items that could potentially break — headlamps are notorious breakers — and ensure that you have either a backup or the tools to fix it.
Ready to start planning a canoe camping trip? If so, you certainly have your work cut out for you… And we hope you enjoy every second of it!
—
This article was authored by Men's Culture Outdoor special correspondent, Niklas Isaac.