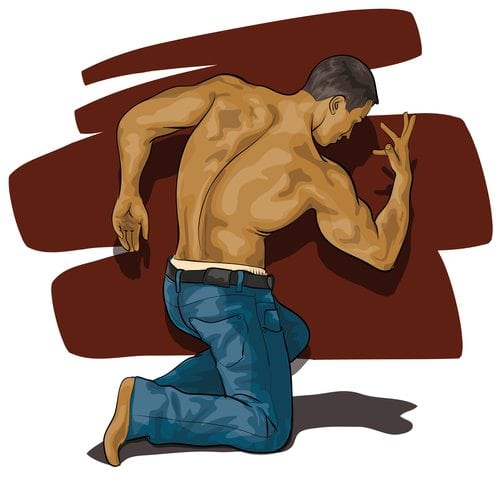 5 Common Body Building Myths
 If I stop working out, all the muscle I built will turn into fat, right? In order to pack on muscle, you have to take massive amounts of protein, correct? Is it true that resistance exercises cause massive weight gain? Do these questions sound familiar?
As a Professor of Health Sciences who instructs a Strength and Training and Exercise Physiology course, students constantly approach me with these kinds of questions. Given the number of rumors floating around America's gyms, their questions make sense. 
Let's separate fact from fiction and debunk some common myths:
MYTH ONE – MUSCLE TURNS INTO FAT IF YOU STOP LIFTING
This is perhaps the most commonly held belief among fitness enthusiasts. Muscle and fat are two different kinds of tissue and one cannot turn into another. 
When muscles are not used, they begin to shrink (a process called atrophy). If you keep maintaining a weightlifters diet and do not exercise, you will gain weight because you are not burning off the extra calories. The process of muscle gain and fat gain however are completely different. 
MYTH TWO – IT TAKES ABOUT 6 MONTHS TO SEE MUSCLE GAIN
Actually, it takes far less time to see muscle gains from a weight-training program. The reason for this is because untrained muscles rapidly respond to resistance training exercises quickly and begin to grow quickly. 
You should realize gains in muscle size and overall strength after about six to eight weeks of training. 
MYTH THREE – MORE PROTEIN IS NEEDED FOR WEIGHT TRAINING
There is evidence that higher protein intake helps build muscle mass, however most of us do not need to ingest 80 ounces of powder a day! Most Americans ingest protein then they need during heavy training. 
Drinking a protein shake or eating a protein bar however won't hurt your exercise program. Eat foods such as grilled chicken, Egg Whites/Beaters or fish and you will get more than enough protein. 
MYTH FOUR – RESISTANCE EXERCISES CAUSES WEIGHT GAIN
This myth is keeps many people from starting and maintaining their exercise routine. The fact is, you will see an increase in muscle mass and a loss in body fat. Your clothes will fit differently, because muscle is more dense than fat (by about 3x). 
Men tend to build larger muscles than women, but women tend to become more slender. Resistance exercises actually help a person develop a healthier body composition and more attractive physique. 
MYTH FIVE – MUSCLES MUST BE TRAINED EVERYDAY
This myth is not only untrue, but can be dangerous if acted upon. The general rule of weight lifting is to exercise the various muscle parts at least 3 times per week.
If you exercise the same muscles day after day, you are not giving them a chance to grow and may actually cause muscle damage. Allow one day of rest in between muscle exercises. 
If you want to work out every day, exercise different muscle groups. An example might be shoulders and chest one day and legs the next.