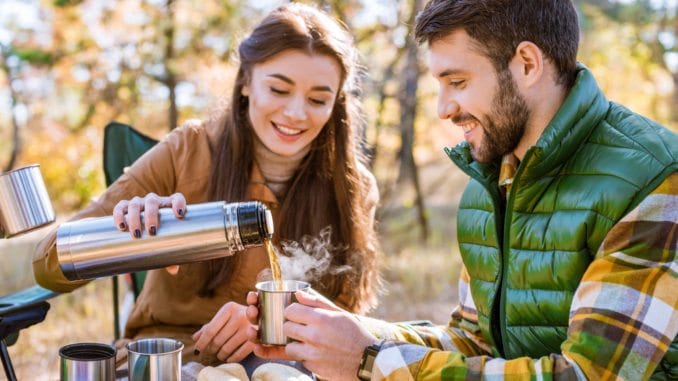 Just for Men Beard Dye Review
Are you thinking of getting a box of Just for Men Beard Dye? Hoping to blend away the grey? Trying to find something that doesn't scream fake?
If the answer is yes, you've come to the right place. That's because I recently started using this product. I'll level with you – over the past few years, my facial hair has started to take on a whitish look.
Not that there's anything wrong with a little grey. But too much  can make a dude look older than he wants to, you know? So, after giving it some serious thought, I decided to buy a box at my local pharmacy.
What follows is my experience with Just for Men Beard coloring –  plus a few suggestions in the event you decide to give it a try. Let me state now that I'm not getting a dime from the folks at Combe (the manufacturer) for writing this review.
Oh, before I forget – some guys may be allergic to hair coloring products. If you've never used one before, I highly recommend that you conduct a skin allergy patch test 48-hours in advance of total application.
Moving on to answering the question – does Just for Men work?
In the three months that I've been using, I have to say I've been pleased. However, it took time for me to figure out what color best matched my natural look.
What I learned was that because my hair is jet-black, using their "M-55" product worked best for my needs. In case you are wondering, I did try different dyes. But I quickly discovered that it's critical to match the hair atop your heard with the color of your beard. Otherwise, the two will conflict and look fake (big time).
But once I got that part down pat, the rest was pretty easy. You don't have to be a rocket scientist to use Just for Men. You simply unscrew the cap from both tubes, squeeze equal amounts of liquid into the tray, and use the brush handle to mix. After that's done, you apply the dye to your beard.
That's it.
Now how you apply the coloring gel is a different story. There are tons of articles online about this so I'm not going to waste anytime reinventing the wheel. That said, it might not hurt to head on over to YouTube and watch some of the videos people have made offering tips.
What I can tell you is that I'm using this coloring twice a week. Because I typically wear a short-beard style, I've found that it's best to apply a day or two before shaping. I know other guys reading this may have a different approach so I don't want to say my way is the "right way", you know?
Does Just for Men Beard Coloring Work?
So, does it work? Is it natural looking? All I can say is that I've been very happy. With an average retail price of $7.99, I'd be hard-pressed to say it's expensive. In my case, one box seems to last for an entire month.
I can also say that the feedback I've received from friends and family has been positive. Yes, I've had a few buddies poke fun at me. Not because the color looks fake. Instead, they are just doing it because that's what buds do.
Any Suggestions?
What I've learned is that on the first day you apply the coloring, it goes on very dark. But that fades a bit after twenty-four hours (give or take). So, I guess what I am saying is you might want to use the night before an event or the evening before the start of a new work week.
You may read reviews online from other dudes who say the product stinks and that it doesn't look right. Hey, I certainly respect that. The only thing I can do is share my experience here. At the end of the day, you will be the one to make the final decision about buying.
Do YOU use Just for Men Beard coloring? What's been your experience? Is it worth the money? I'd love to hear your comments below and I bet a lot of other guys reading this post would too.