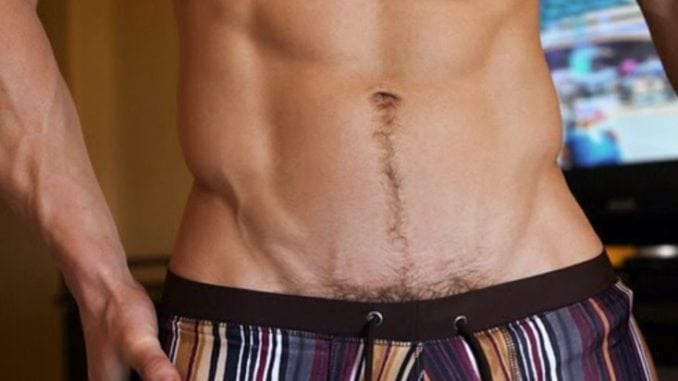 Shave Your Pubic Area Men Step by Step
Are you man trying to figure out how to shave your pubic area? Let's face it, if you are a guy, the very thought of bringing a sharp instrument anywhere near your privates can cause great anxiety. One false move and you can cut yourself.
The good news is that with proper preparation, you can easily shave the hair around the pubic area. When done right, the end result can make your assets feel and look better.
Some guys reading this article may be wondering why on earth any man would want to use a razor on his pubes. The answer is simple. Shaving your scrotum is part of good male hygiene. The less hair you have in that area, the less likely you are to have foul scents.
There's nothing wrong with trimming and manscaping this area of your body. Believe it or not, athletes have been doing this year for years because they know the hair follicles trap sweat, which contributes to an unpleasant odor.
Related: How to shave your butt correctly
Part of the reason I decided to write this piece is because the topic of male grooming comes up regularly with many of my clients. I work with a lot of body builders and fitness professionals who necessarily want to rid excess hair prior to a meet or competition.
Rather than send these folks an email with a bunch of links to different websites, I thought it just made sense to author something substantive – right here on Guy Counseling.
What follows is a detailed walkthrough on how you shave your pubic area the right way for men. While there may be other information on available on the web, much of what's out there skips important steps.
In fact, I recently saw one article that I swear had to have been written by someone who is not a guy.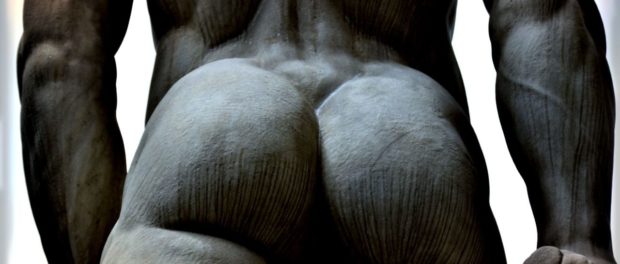 It's important to state that if you have made the decision to shave your pubic area (or trim), you will likely experience several benefits. These include:
Less friction around your groins
Reduction of unpleasant odors
A more pleasant feeling when wearing briefs
Sense of feeling fresh
And so the decision to shave and trim your genitals isn't that much different from guys who choose to shape their goatee. The hope is to create an end result that looks attractive with practical functionality.
Male Genital Shaving: Supplies
On the surface, it may seem intuitive to think you only need a can of shaving cream and a razor to do the job. Sorry to break it to you man but it's a bit more involved than that.
Below I am going to list out a series of supplies that you really should consider if you are serious about shaving your genitals.
I've taken the liberty of linking many of these products directly to Amazon so that you can pick them up with privacy and ease. Many of these same guy grooming tools can also be found on my stocking stuffer ideas for men page.
Genital Shaving Hair Removal Tools
Perhaps one of the most powerful tools you will want to get is an electric razor, also known as a body groomer. You will use the groomer to trim the "bushy" part of your pubes – meaning the crop of hair that mounds itself around your privates.
Based on a lot of research I have done, including reviews offered by guys who regularly manscape, it seems like the
Mangroomer Platnum
body groomer does a pretty good job.
What's great about this product is that it offers a multi-functional neck that is able to get into small places with relative ease. This can come in handy when you are shaping your pubes.
This body groomer also seems to be a strong seller on Amazon. This may be because it can also be used to trim other parts of the body; such as the chest and back.
Finally, the Mangroomer has 7 different settings to fit your individual needs.
Hand Trimmer by Braun
Shaving your genitals requires upkeep. In between major hair removal jobs, you are going to want to use something simple for shaping purposes.
A good tool consider is Braun's Precision Trimmer. This one is excellent for leveling and reducing the pile of hair that's next to your main asset.
It's light and easy to pack in a suitcase when traveling. What's more, it has two trimming combs that can be set to your liking.
FYI: You can also use this one to shape your beard or goatee.
Razors
As you probably already know, razors are a necessary tool for shaving your genitals. And while it might be tempting to pick up something cheap from the drug store, I'm here to tell you that quality is king.
Many men have found that Viking is by far one of the most powerful razors on the market for removing genital hair. Not only does this one do an amazing job shaving, it also has a safety feature in the form of a micro-comb that's built directly into the razor.
The Viking brand also uses real steel – not cheap metal knock-offs that nick and cut.
Men's Shaving Gel
A key supply that you will want to obtain is a high quality shaving gel. If you've read elsewhere that you only need a bar of soap, you've been misled.
The reason you want to use a shaving gel is fairly simple – there's a real need non-abrasive lubrication. This helps to prevent nicks and cuts and makes for smoother end result. Soaps often contain harsh chemicals, embedded with granules that tear at sensitive skin.
Why risk cutting yourself when shaving?
One of the best options on the market is Gillette's "Body" product. You can pick this up at most drug stores or online. What's great about their gel is that it's
Hand Mirror for Shaving
You are going to need to see what you are doing down there anytime you start using a razor. An easy way to do this is to pick up a hand mirror from your local five and dime. You can also order one online from Amazon.
Let me save you a headache now – opt for a hand mirror that is fog-free. You'll be using it in the shower (more on that later).
When you are done shaving your pubic area, it's vitally important that you use an antiseptic. In a pinch, you can use alcohol but I wouldn't recommend it. Imagine how much it will burn!
One product that you should consider is The Cool Fix by Shaveworks. What's nice about this one is that just as the name implies, the gel cools your skin while also acting as a disinfectant.
And make no mistake about it – if you are taking a razor to your privates, you are going to want to disinfect when you are done. Not doing so is asking for problems. Here, I am talking about issues such as folliculitis.
Body Powder for Men
After you are done shaving and trimming, it's important to use a quality body powder to absorb excess moisture. This also comes in handy for reducing odors and sopping up sweat.
Gold Bond is a really great choice here. Not only does it do a good job with absorption, it also has a manly scent that isn't overpowering.
Exfoliating Cloth
Freshly trimmed hairs have a way of clinging to skin. If you want to make sure you get rid of those critters, do yourself a favor and use an exfoliating cloth. These are fairly easy to buy online and usually available in bulk package form.
How to Shave Your Genitals (Men) Step by Step
1. Evenly shape your hairs
Grab the body trimmer and a comb. Using an outward motion, comb out your pubic hairs until they are fluff. Once accomplished:
Set the body trimmer to 1 inch.
Take your comb and run it even along your pubes to the desired length. Do this part slowly, making sure to shape both right and left sides of your privates so they are even in appearance.
The first time you do this, remember less is more. You can always go another round if you desire something shorter.
DO NOT use the trimmer on your scrotum. The skin in this area is far too sensitive and is prone to cuts.
Power the trimmer off and set to the side. You won't need it for the next step.
2. Step Into a Hot Shower
Once you are done shaping, it's time to start shaving. You will read different advice elsewhere but my suggestion is to get into a hot shower when it comes to this part.
That's because the warm water will help open up your pores, making the shaving process easier.
Before you touch any part of your body with the razor, use an anti-bacterial soap to wash your privates. This will help to remove any microscopic bacteria, thereby reducing the chance for infection.
FYI: If you read on the web to take a bath for this step, don't! That's because bathwater is going to contain microorganisms from bathtub scum.
Sure – you can scrub your tub with Ajax but you'll never really know if you have decontaminated everything.
A far safer and more sanitary approach is to simply opt for a hot shower.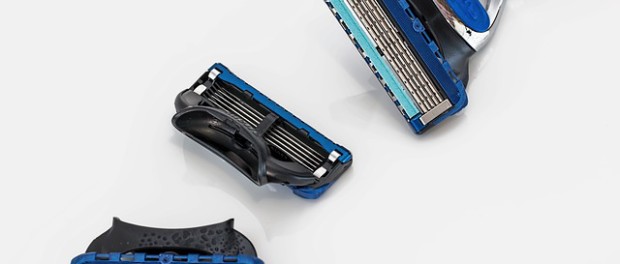 3. Grab the Razor, Mirror and Gel
Once you are in the shower, it's time to start shaving. The most important thing to remember here is to use a new razor. Never reach for something that you've used in the past. That's because bacteria, such as staph (staphylococcus) love to multiply on old razors.
If you think rinsing that old Bic under soapy water will clean it, think again – it won't. Don't be cheap here guys – use a new one every single time.
Shaving Bush
Use the body gel and lather your privates, including under the scrotum.
Pull the area you want to shave taught.
Use very light strokes, shave with grain (at least for first time).
Occasionally rinse the razor under your shower head to remove excess hair.
Half an inch is all you need to shave here. Otherwise, you run the risk of removing all hair, which may not give you the desired look that you want.
Shaving Under Scrotum
To safely get the hair under your scrotum removed, it will require that you use extra care.
Make sure you have sufficiently lathered the crack area
Crouch down with legs semi-far apart.
Place the hand mirror directly under you, resting on the shower floor (Turn shower off if need be).
Grab your sack and pull upwards with one hand.
Using your other hand, carefully take the razor and slowly shave towards your sack with gentle and light pressure.
Rinse the razor under water several times during the hair removal process.
Shaving Around Sack
If you want to shave the curvature of your sack, you should follow these directions.
Stand up straight in shower.
Lather up your sack with the gel.
Gently pull the side you want to shave taught.
With a downward motion, use the razor to shave the pubic hair.
Use caution when shaving the sides and proceed very slowly.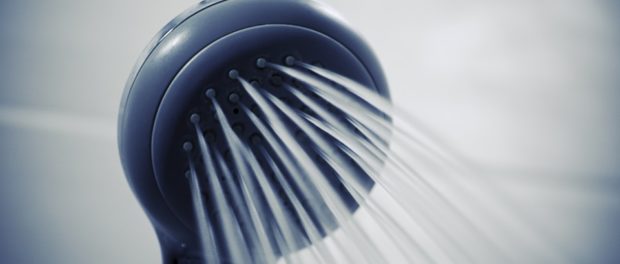 4. Rinse Off
Now that you have shaved the desired areas around your genitals, it's time to rinse off. For this step, there are a few suggestions you should consider:
Use anti-bacterial soap again to wash shaved areas
Use semi-cold water to help close hair and skin follicles
Bend over in the shower to make sure you sufficiently wash your crack of trimmed hair.
5. Pat Dry Yourself
Grab a clean body towel and gently pat dry yourself. Avoid rubbing motions, particularly around the area you have just shaved.
Patting yourself dry will help to reduce bumps and irritation.
6. Apply the Antiseptic
Using the antiseptic gel as previously recommended, liberally apply to the shaved areas. If you have super sensitive skin, take a small amount and test-apply to see how you react.
If it feels OK, you can try more.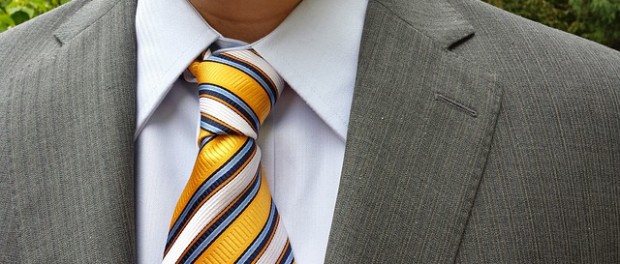 7. Use the Powder
Once the gel has dried, use a little of the body powder that was mentioned earlier in this article.
You should apply powder to the shaved area every other day and more frequently if you are active at the gym or involved with sports. This will help with ventilation and make you feel fresh.
8. Repeat as Needed
Here is the deal – once you start shaving your genitals, you will need to keep doing it. While everyone grows hair at a different rate, you will likely want to repeat the above mentioned process several times a week.
Over the course of time, you will be able to figure out how frequently you will need to trim/shave. You'll also get into your own routine and determine what works and what doesn't.
Quick tip: In between shaves, use the hand-trimmer for general shaping.
Genital Shaving Poll
Because this is a topic that guys generally don't talk about with one another, I thought it might be helpful to publish a poll. Don't be afraid to make a selection – your vote is completely anonymous.
Pubic Area Shaving Myths and Men
Sadly, there exists a number of myths associated with guys who shave their genital area. I've listed a few below that are considered the "biggies".
Only gay men shave their genitals
Only white men shave their pubic area
Only American men shave their privates
Shaving your genitals causes gray hair to grow