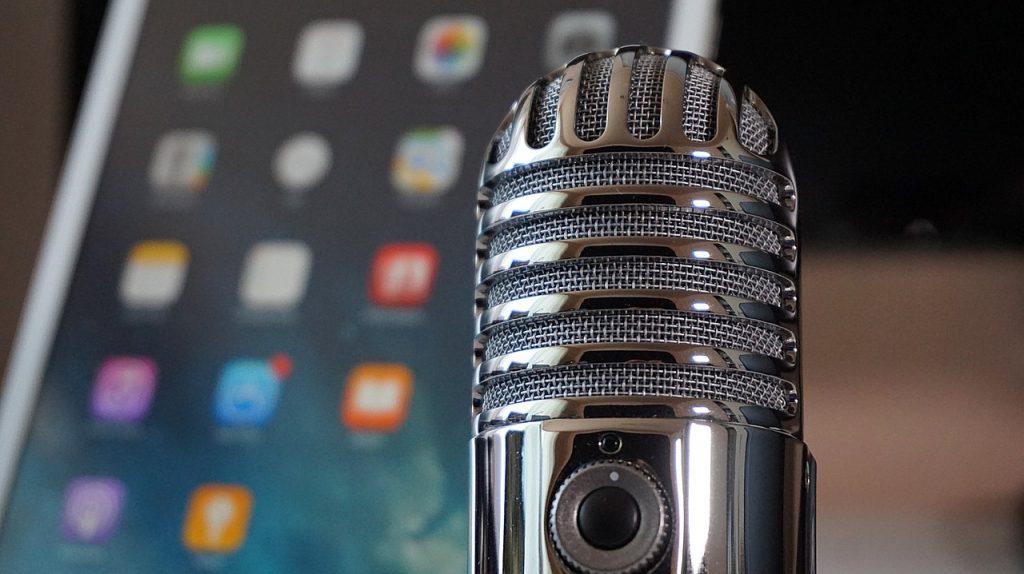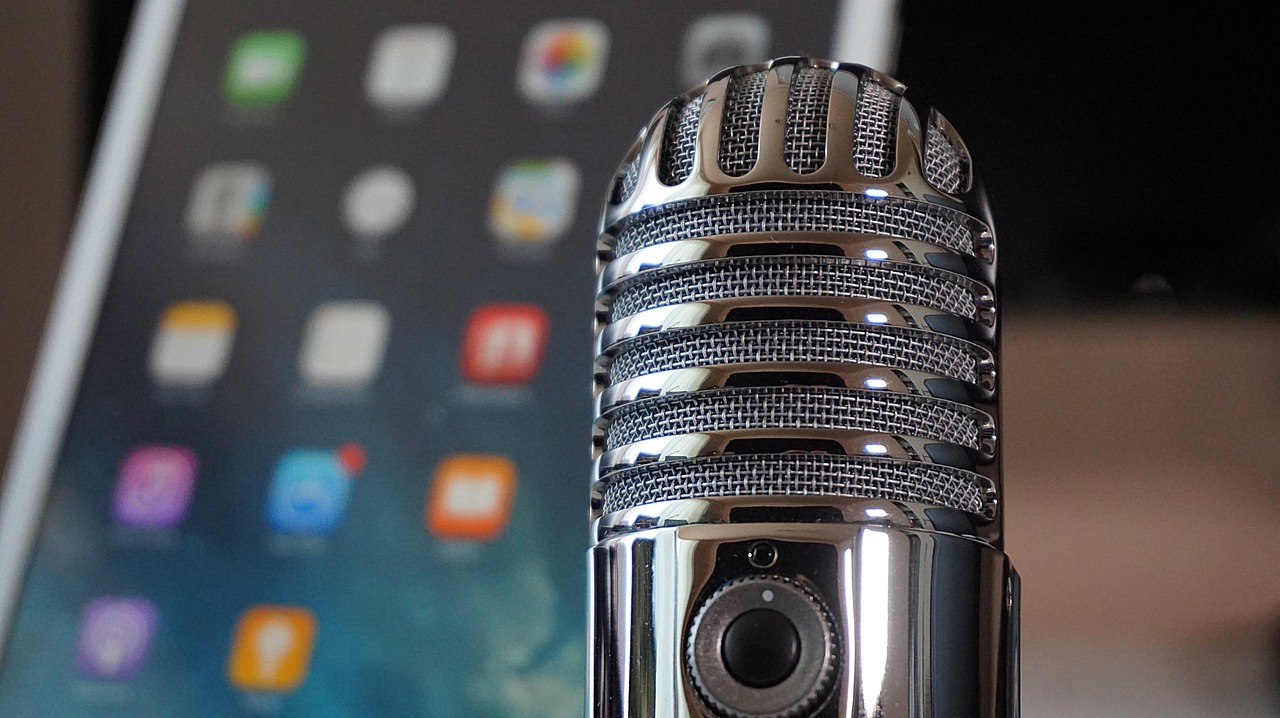 Interview with Host of The Real Talk Podcast
If you are a fan of podcasts in the mental health space, you may be familiar with The Real Talk Podcast, hosted by Tyler Pickert.
The show has gained popularity in recent months with podcast listeners, particularly in the 20–35-year-old demographic. Curious to know more about the mysterious Kansas City, Missouri Podcast Host – and his motivations behind the show, Guy Counseling sat down with Tyler for a quick interview.
Here's our questions and his answers:
1. What made you start this podcast?
I was never really an avid podcast listener. I have however always been fascinated by social media and the way it operates. Throughout the early stages of the pandemic I spent a lot of time studying algorithms, CPM's and other media related tips and tricks to find out in what way I would like to grow a platform for myself.
I've always seen myself in more of a managerial / behind the camera role in media than an on camera personality which seems to be a necessity nowadays, so there was podcasting. My initial goal was to find a healthy release that allowed me to tap into my vulnerable side, express myself and release some of those "demons" that have been inside of me my entire life. Something I struggled with, my own version of "talk therapy".
I didn't expect to have any listeners, which is why I think I was so open to trying it. It took me about three weeks from the time I received my equipment to post my first episode. I did a few trial runs with friends to get comfortable behind the mic and figure out what approach I wanted to take.
Related: 50 best men's podcasts!
I ended up taking the route of scripting my shows & doing them all solo while being completely open and vulnerable. To my surprise my first episode (May 23, 2020) received incredible feedback, in a way I did not expect.
For the first season of my podcast, I would use small musical artists' music as an intro and outro to kind of show my respect towards them and their craft.
The artist I used for my second episode actually reached out to me on Instagram and sent me a message telling me he fully expected me to continue creating podcast episodes.
He told me he had listened to the entire thing, which had no correlation to him aside from the 15 second introduction that included his song, and that broke me down to tears. From that point going forward I've treated this as if it's my most valuable asset.
From sound to editing to marketing, I've made significant progress over this first year and I know this is only the beginning of my journey in hopefully helping people all across the world through my stories and experiences.
https://www.instagram.com/p/CQAS8OdlHZN/
2. Tell us about your background
Without making this too much of a sob story I grew up with a complicated background. I lacked parental influences that other kids my age had, because of that it put me several steps behind socially which took years for me to catch up.
I grew up wanting the most for everyone around me and putting myself last because of that. I felt if had I not given my all to those surrounding me putting them before myself, I would lose them in the same way I lost those parental and family influences you're "supposed" to have growing up.
Experiencing the problems I faced with home life, finances, influence, it led me to lose focus on the things I needed to improve my future. I didn't understand the value of school because I wasn't taught what it could bring me.
After high school I made it about a year and some change in college pursuing a degree in psychology, because I had always known I wanted to help people.
However, I was more caught up on those same home life issues than class, more of the same only to be influenced by adult level distractions. I had drunk my days away for a year, getting intoxicated before my 8 am classes on the days I'd go.
Related: Top podcasts for anxiety and depression
Locking myself in my dorm for weeks on end without seeing sunlight, in need of something or someone that just was not there at the time. I knew I needed help, answers but I just couldn't find it. After that year and a half of school I took some time off to get myself right mentally and physically. I had jumped from 175 pounds to about 230 from constant drinking and eating, lost my drive to do anything but survive. I even had two periods where I was homeless in the streets of my college town, showering in the Sonic drive-thru sink and living off fast food.
Without making this too long, I had eventually begun to figure things out. I got myself in shape and financially stable, I had quit drinking and to this day that remains.
I focused more on the why than the why me, and from there things began to turn around. Life isn't perfect, I'm not perfect, but I'm in a much better spot at 23 than I once was and I'm forever grateful for that.
3. Who are you trying to reach with your podcast?
My words and stories are for the ears of anyone. I've designed this to be a safe place for any and everyone, a no judgement zone. My overall goal with this podcast is to unite people from different walks of life, through similar situations, experiences and feelings.
To help people understand those things that make them feel they are "one in a million" aren't as rare as they may think. We all struggle, life is very difficult for everyone in their own ways.
The goal of my podcast is to help one another see past those differences and understand the world is a much better place when we have the support of one another through those hardships rather than passing judgement or blame.
Everyone has a story to tell, and the only way I felt I could get others to open up to my message is by first "exposing" myself, my hardships, mistakes and most vulnerable moments to gain the trust and respect of those who consume my content.
There's no ideal target audience other than anyone who is looking to heal and improve within their own life.
I expose my shortcomings and mistakes so others can understand there's no reason to be ashamed of where they're at in life, so they know each day is a new chance to improve upon the last.
https://www.instagram.com/p/CPD4_UsFy3l/
4. Why do you use an avatar and not your face pic?
Around the time I started the podcast I was at a very low point in my life, as many can probably relate too. I understand the internet is a potentially very rewarding but toxic place, and that scared me.
I began this journey with an avatar because I've always been incredibly insecure with the way I look, I'm not sure how those insecurities started but I was worried people would immediately disregard me for how I look rather than who I am.
Which ties into my second and final reason for beginning with the avatar, I wanted people to build trust in me before getting to know me. I wanted any potential listener to find comfort in what I could offer them through my storytelling, advice and experiences rather than making a preconceived judgement based on a profile picture or follower count.
Social media is a numbers game, the numbers influence first impressions and I'm not blind to that.
So, I decided I would tie my name with the podcast, but not my physical self just yet. I don't have a personal profile with posts on it, I don't really even use social media outside of what I do with the podcast.
Over the last year I've become more comfortable with myself as I've taken this journey, and I plan to eventually incorporate myself more with the content. I see this as a marathon not a sprint, I'm already planning months ahead of now in terms of content and ideas for this project.
Only time will tell, but what once was my biggest insecurity could end up being my greatest reward when I am able to take the advice I give others in my podcast and become completely comfortable with who I am.
5. What plans for the future?
I have ideas as to where I'd like to take this platform and the "Real Talk" brand, but I like to stay open minded. Down the line I'd love to get involved with some kind of travel speaking or life coaching.
Work to develop an effective but broad curriculum for those looking to get more one-on-one help with the challenges and obstacles of life rather than just hearing what I have to say on the podcast.
Basically, just being the person, I needed so desperately at my lowest point, offering guidance and potential solutions to the things stunting the growth of amazing individuals who just need a little push.
Whether it be that or some kind of live travel podcasting or speaking, my goal will always remain the same and that's helping others in any way I can. While of course continuing to evolve and grow The Real Talk Podcast itself.
If in five years I'm able to capitalize off of what I've built in just this one short year, along with finding peace and happiness within my own personal life I'll be more than happy with the outcome.
I want to invest in those who have invested in me, love those who have loved me and take care of those who have taken care of me. Anything more than that is the cherry on top.
—
End of interview. Guy Counseling would like to thank Tyler for his time. You can listen to The Real Talk Podcast on Apple Podcasts, Spotify and Radio Public.