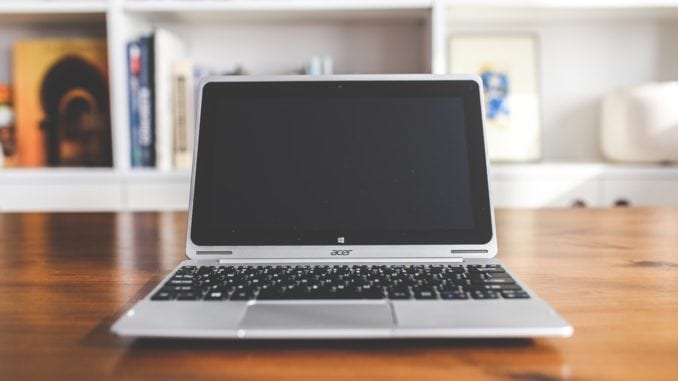 Review of the Acer Aspire 3
The Acer Aspire 3 laptop is rugged, slim and value priced at just $380 USD. It's not super-fast or heavy on RAM, but it does have some features that make it an ideal choice for a replacement laptop or a secondary device. This particular model isn't capable of handling a large workload, but it can surf and spit out small files with ease.
Backstory
I have a toddler at home who just loves technology. (Go figure) Well, my previous laptop was one of his favorite toys and I'd often come into the office to find him banging away on the keyboard or even standing on the screen. The poor thing just couldn't take it anymore, the laptop I mean.
I was strapped for cash though and needed a replacement device fast. I checked online for a while, but eventually found myself at the nearest computer store looking at laptops and tablets. I chose the Acer Aspire 3 laptop and I've been relatively pleased with my choice thus far. Here are some of the things I like and dislike about it.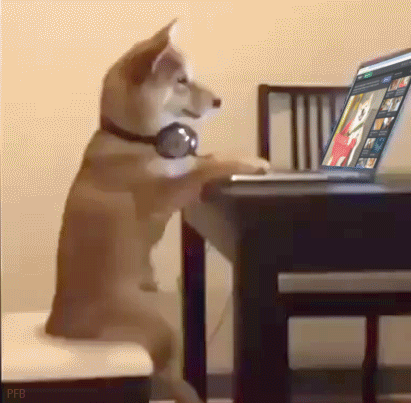 The Specs
The Acer Aspire 3 laptop weighs in on the heavy side for new laptops. It's 4.6 pounds. The dimensions are 15.02" W x 10.20" D x 0.85" H. It's quite slim though as you can see from the dimensions, less than an inch with the screen closed. For power, it comes with a 45W adaptor and a lithium-ion battery that can run for 5.5 hours.
That's an odd figure because the Aspire 3 is a weighty device. Yet the battery doesn't provide a long running time. The screen size is 15.6" and has an HD resolution of 1366×768.
The Aspire 3 is managed by the AMD Dual Core A9 processor. It runs at a speed of 3 GHz and has 6GB of memory. It comes with an AMD Radeon R5 graphics card, 2 USB 2.0 ports and 1 USB 3.0 port, an HDMI output, and runs Windows Home 10 as its operating system.
Related: TechMatte iPhone 8 screen a good deal?
For the price of this laptop, those are the key selling points for this device. It's not slow and it has more than enough memory for average daily usage.
Yet, you can't have everything you want on a laptop for under $400 USD. It has an onboard camera, but it's not up to date. The Aspire 3 comes equipped with a 640×480 webcam, but it's a bit behind the times with just 0.3 megapixels. The laptop has 2 speakers, but the volume and sound quality are noticeably average.
This device uses a Touchpad instead of a mouse, but I'd recommend buying a wireless one for better responsiveness.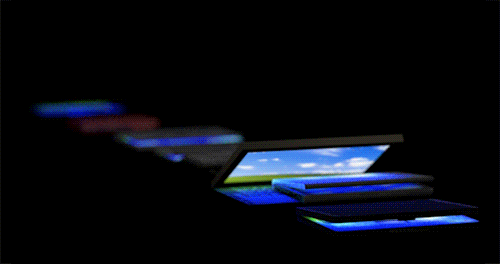 How Does it Work?
The Acer Aspire 3 was able to get me back in business from day one. I liked the rugged black finish and it looked ready to standup to my toddler's explorative nature. It's not a showoff; it's more of a fundamentals kind of device. The processor works brilliantly and never lags when accessing large files or running multiple tabs on Google Chrome. However, the onboard memory is small.
So don't expect to install any large apps such as popular open world games or production suites like Photoshop or Premiere Pro. Forget about it.
The touchpad is my main headache for the Aspire 3. I've used other Touchpads before, but this one seems remarkably inconsistent. Of course, with the Touchpad there aren't separate buttons for left and rick clicking, but the clicking zones are only vaguely responsive. You can expect double inputs and re-scrolls daily.
Using the Windows 10 operating system is a breeze. There are helpful hints available for newbies and some customization tools for veterans. Everything from the start menu icons to the desktop wallpaper and theme colors can be changed in settings.
This will help elevate your user experience on the Aspire 3 to something more reminiscent of a powerful work horse device. You can also download an app called "Ultimate Windows Tweaker" and change up to 200 different aspects of your OS without taking up more than 495 KB of your precious hard disk space.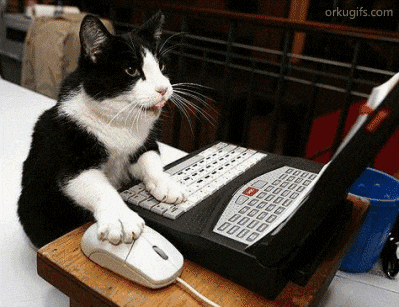 Acer Aspire 3 Laptop Worth the Money?
This laptop is no frills. It's simply not for people who need powerful apps or enjoy PC gaming. The camera, speakers and touchpad are the main drawbacks, but these shortcomings never seem to get in the way of basic computing. For $380 USD you'll be hard-pressed to find a better laptop for managing your files, surfing the web and using basic apps with small to medium size footprints.
The Acer Aspire 3 doesn't look or feel cheap. It has a durable and simple finish that I can really appreciate, especially since I'm always working on the go and I have a little 2-year-old monster at home. So, the Acer Aspire  5 stars for mastering the fundamentals and putting in work from day one as soon as you open the box.
Is this computer worth the money? Speaking only for myself, all I can say is that I've been very pleased.
Have you used this laptop? If so, what was your experience? Did you think it was a good deal for the money?