Smile and laugh lines can be effectively treated
Do you have deep smile lines around your mouth? Do these folding wrinkles make you self-conscious? Are you hoping to find ways to lessen their appearance?
If the answer is yes, you wouldn't be alone. One of the most obvious signs of aging in men are the formation of smile lines around the lips and nose.
The clinical name for these wrinkles is marionette lines. They usually frame the width of the mouth and can stretch as high as the cheeks.
Because men tend to have thicker, denser skin than our female counterparts, the appearance of these laugh lines can be profound.
Smile lines explained
As you age, the production of collagen decreases. This in turns makes your facial skin less supple and elastic.
The good news is there are practical things you can do to reduce the look of these crevasses. Moreover, they don't require the injection of dermal fillers.
What follows are five simple steps you can take to smooth out the area around your mouth to create a younger, more attractive look.
Check it out!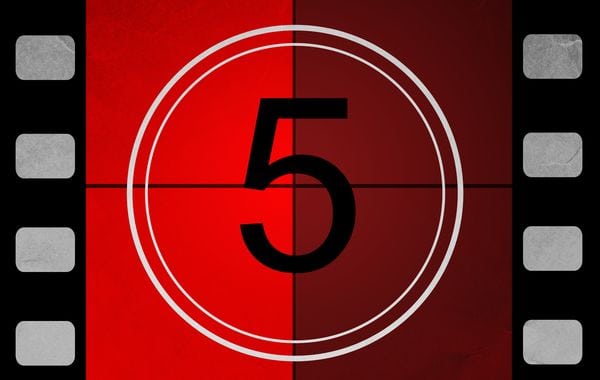 1. Examine your diet
We know from clinical research that diet has a direct impact on the appearance of skin. Processed foods have a way of robbing the dermis of vital nutrients, which in turn lessens the body's ability to produce collagen.
Try to load up on eats that are high in protein and contain anti-oxidants. Excellent choices include fresh fruits like oranges, raisins, blueberries and raspberries.
Additionally, increasing Vitamins A, C, and D can help promote skin elasticity.
Finally, protein rich foods are critical to keeping your skin elastic, supple and smooth. Be sure to read this post on the relationship between protein and health.
2. Start using a collagen mask
Once you hit your mid-twenties, collagen production begins to decrease rapidly. If left unchecked, this can cause lines around your mouth to become more pronounced.
This is why you should start using a specialized sheet mask early that is loaded with collagen. Through the process of dermal osmosis, the sheet will deliver this important proteinic substance directly to the lines. Over the course of time, the wrinkles will diminish.
Should you go this route, use the mask at least two-three times a week. The folks at Dream Mi make a great one that that comes in a 10-pack container. See Amazon.
3. Use the right anti-aging cream for men
Not all creams that are designed to reduce the appearance of smile lines are the same. The fact of the matter is, many products on the market are produced for women.
That's kind of a big deal and here's why.
As a guy, your skin is constituted differently. It's thicker, and more porous. If you use a product that isn't mindful of these factors, it's a waste of your money.
To specifically address smile lines, consider using Men's Science Anti-Aging Formula (check Amazon for price). It's loaded with retinol, GABA, peptides and alpha lipoic acid; ingredients that are known to help men push back against the telltale signs of aging on the face.
4. Grab an instant smoother
An extremely effective way to reduce smile lines is to use an instant smoother. Sometimes called a collagen filler, this product is cream based and is designed to be applied directly on the lines.
One of the best ones on the market is Loreal's Collagen Filler. It not only plumps and smooths, it also moisturizes. The results are almost instantaneous. Check Amazon for pricing.
5. Use an anti-wrinkle moisturizer at night
When you go to bed at night, your skin begins a rejuvenation process. If you have deep wrinkles around your mouth, it important to apply a product that promotes collagen delivery and production in men.
An excellent choice to consider is ELEMIS Pro-Collagen Marine Cream (see Amazon). It's loaded with anti-oxidant rich Ginkgo Biloba and super smoother Bassinet – and of course, collagen.
Combined, they work as a trio to improve miniaturization, dermal suppleness, firmness and elasticity.
Wrap Up
Aging is a fact of life. There's no way to 100% stop lines and wrinkles from appearing.
That said, you can do a lot to minimize their appearance and intensity. If you have time, be sure to read my men's skin care guides.
Thanks for stopping by!
Related:
5 face care products every guy must own
How men can get rid of baggy eyes
—
References:
Carruthers, et al. (2008). A Validated Grading Scale for Marionette Lines. p 167-162. Journal of Dermatologic Surgery.