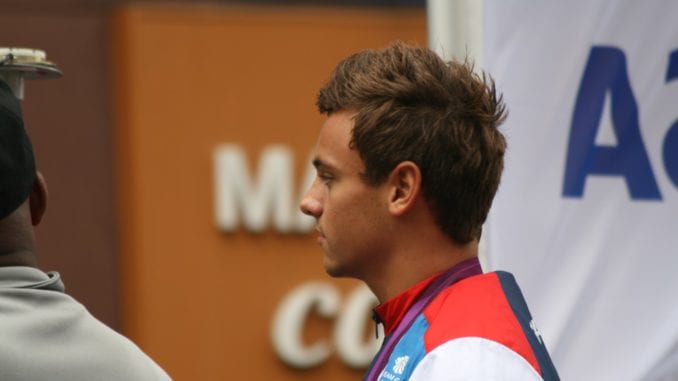 Experts suggest use caution with sharing private images
Recently, Olympic Athlete Tom Daley revealed he's been personally anguished over leaked photographs of himself in a compromising position.
The pictures (selfies) were snapped back in 2016 at a time when Mr. Daley was separated from his spouse, Lance Bass. According to a report in The Sun, the athlete's legal team will be making attempts to remove the images from online.
Since word first broke about the scandal, a new development has occurred where underwear maker Andrew Christian has been accused of spreading the selfies in an e-mail campaign, as first reported by Huffington Post.
As the scandal plays itself out, Guy Counseling spoke to Stu Solomon, Chief Technology and Strategy Officer at OPTIV, an Ohio based cybersecurity firm.
"Once you send out your photo to someone, be it on an app, messenger or text, you no longer have control over the imagery. It can be instantly copied and shared in less than a second," says Solomon.
Indeed, a research study released in 2016 by Indiana University revealed that one in four people share intimate messages with friends that were intended by the sender to be private.
In that study, 5,805 people were surveyed between the ages of 21-75. The results showed that when images were shared, it happened with an average of more than three friends.
Leaked photographs can have ugly consequences according to career counselor Costa Provis who provides coaching services to executives.
"I've seen situations where people have lost their jobs after it was determined they used a company cell-phone to trade inappropriate selfies. Some of my clients thought tapping delete would purge the pictures but that's simply wasn't the case.
Photos can be stored in memory and retrieved later by IT specialists. Plus, if images are snapped and then shared over a company network, send up red-flags to network analysts."
Provis suggests that if you don't want selfies shared with others, you probably shouldn't take them in the first place.
"I tell my clients not to do it. Even if you never share the image with someone, there's still a record on your smart-phone.
Given wireless technologies, what if someone hacks into your device and grabs it?" he asks.
"Nothing like that can happen if the picture doesn't exist in the first place."
Image Credit: Wiki Commons