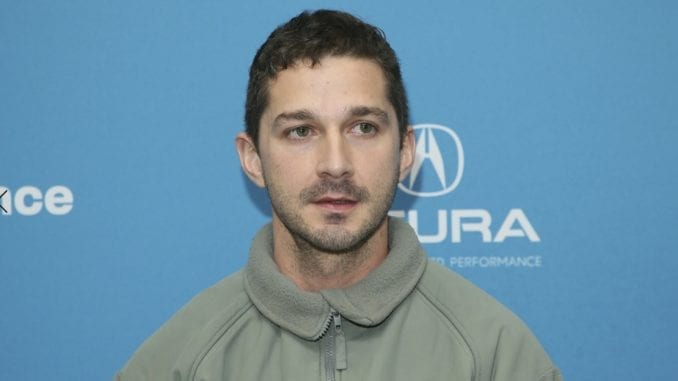 Shia LeBeouf News
In the past, actors and Hollywood elite have been able to bounce back from claims of abuse, but Shia LeBeouf may be all out of do-overs. Shia LaBeouf is just 34 years old, but his Hollywood career is in the balance due to the latest round of allegations of sexual abuse and misconduct.
In December, FKA Twigs brought a lawsuit against Shia LeBeouf alleging that her ex-boyfriend subjected her to sexual battery, emotional abuse and knowingly gave her a sexually transmitted disease. FKA, real name Tahliah Debrett Barnett, went on to say that while driving at high speeds Shia unbuckled his seatbelt and threatened to kill them both if she didn't say that she loved him. Twigs also alleged that Shia kept a loaded handgun by the bed and made her sleep in the nude.
Critics have raised eyebrows over the allegations because FKA Twigs waited so long to go public with her claims. Shia has been on damage control, denying most of the allegations. However, he promptly submitted a response to the New York Times and checked himself into a long term rehab and mental health facility for help wit alcoholism and PTSD.
'I'm not in any position to tell anyone how my behavior made them feel. I have no excuses for my alcoholism or aggression, only rationalizations,' he wrote in an email. 'I have been abusive to myself and everyone around me for years. I have a history of hurting the people closest to me. I'm ashamed of that history and am sorry to those I hurt. There is nothing else I can really say.'
Pieces of a Woman was the last feature film that Shia LeBeouf starred in before his recent legal battles began. The indie drama about a couple who lose their baby debuted on January 7th. In response to the charges of relentless abuse by his former lover, Netflix has removed Shia LeBeouf's image and name from their Pieces of a Woman support media. LeBeouf's co-star Vanessa Kirby addressed the controversy in a recent interview with The Sunday Times.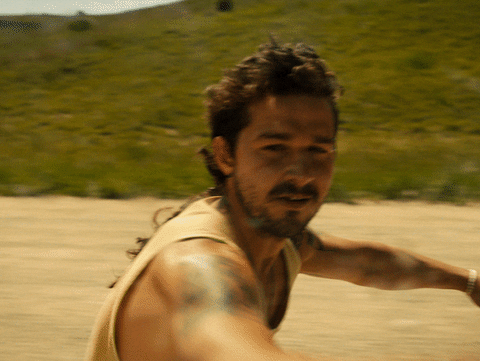 "I stand with all survivors of abuse and respect the courage of anyone who speaks their truth. Regarding the recent news, I can't comment on an ongoing legal case." That was far from an outright rebuke of her co-star, but Kirby chose to make a sweeping condemnation of all forms of abuse and lauded any victim who felt empowered to speak out.
Shia has already witnessed dramatic highs and lows with his Hollywood career. Most people first got a glimpse of LeBeouf on Disney's Even Stevens in 2000. Shia was one Hollywood's young stars to watch as he transitioned to major motion pictures by 2003. He was in Holes, Charlie's Angels: Full Throttle, and I, Robot before his breakout role in Transformers in 2007.
Related: 10 Facts about Tom Hardy You Might Not Know! 
Yet, his rise to Hollywood stardom was frequently marred by arrests and drunken public feuds. He was arrested in 2007 for getting in a drunken fight with security guards at a convenience store, in 2008 for a DUI, and 2011 for a drunken barfight.
Shia's most public meltdown happened in 2014 when he made a drunken show of his own during the Broadway show Cabaret. LeBeouf spent a few stints in rehab and started to get his career back on track with his semi-autobiographical film Honey Boy.
Shia LeBeouf Career New Issues
Yet, this latest round of legal trouble might be the fatal blow to LeBeouf's career. Recently, Johnny Depp was removed from Fantastic Beasts and the Pirates of the Caribbean franchise for his role in domestic disputes with a former lover. It would seem that Hollywood has lost its penchant for granting abusers second chances.
Shia LeBeouf has gotten back in the saddle rather quickly though…at least romantically. Just a week after FKA Twigs went public with her allegations, Shia was spotted getting steamy with another celebrity sweetheart. He is reportedly dating 24-year-old Margaret Qualley.
Related: 5 Self-Care Tips for Guys During Addiction Recovery
Their public displays of affection might have been all for show. After all, the best way to say that you're a perfectly normal boyfriend is to quickly get spotted making out with your new girlfriend. Yet, this well-timed stunt might not be enough to save Shia's career.
As a result of the recent allegations by LeBeouf's former lover FKA Twigs, Shia's been dropped from nearly all the films that he was rumored to appear in. He was just getting back into the swing of things. The Honey Boy actor was in talks to join films from Netflix, DC and Marvel. LeBeouf was also rumored to be rejoining the Transformers franchise.
Time will tell if Hollywood's memory will fade in favor of LeBeouf's acting career. However, the mood of the room (so to speak) is that Hollywood elites aren't special when it comes to abuse and that perpetrators won't get contracts in the near future.