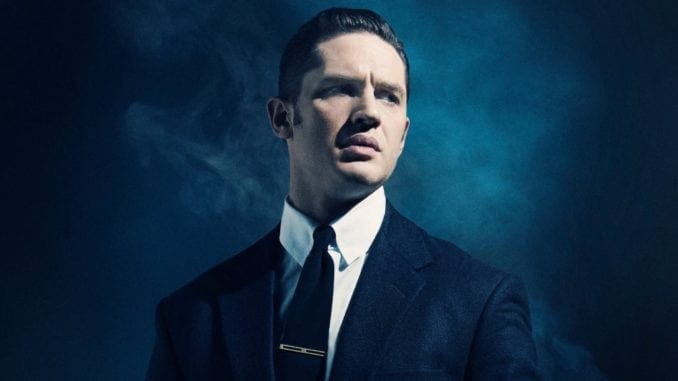 Tom Hardy Facts with background information
He's got one of the most stylish beards in Hollywood and he's known for tackling physically demanding roles. British-born actor Tom Hardy is not only a style icon, but he's also a classically-trained actor.
As a youth he studied at the Richmond Drama School and the prestigious Drama Centre of London.
He's married to British actress Charlotte Riley and they have a child together. Hardy also has a son by his former partner Rachel Speed.
Some of his most noteworthy roles involved physical transformations. Tom Hardy received a British Independent Film Award as Best Actor for his role as a violent prisoner in Bronson (2008).
He played an all-too-believable MMA fighter in Warrior (2011). Although he didn't get much facetime, Hardy played the bone-crushing supervillain Bane in The Dark Knight Rises (2012).
He wowed audiences with his role in Mad Max: Fury Road (2015) with Charlize Theron. He was also nominated for Best Supporting Actor by the Academy of Motion Pictures for his role opposite Leonardo DiCaprio in Revenant (2015).
Now, he's ready to enter the Marvel universe with his upcoming role as mild-mannered journalist turned ooze-spitting anti-hero Venom (2018).
Read about the Venom workout in this post.
Tom Hardy's mesmerizing eyes and chiseled features can come off as dark and mysterious. Yet, there's a sophisticated and nuanced man underneath. Here are 10 Facts that you need to know about Tom Hardy.
Guy File: Tom Hardy
Birthday: September 15th, 1977
Birthplace: London, United Kingdom
Height: 5 ft. 9 in.
1. He's Been Honored by The Queen of England
Tom Hardy is a Commander of the Most Excellent Order of the British Empire or CBE. It's an honour that is bestowed upon noteworthy individuals by the Queen of England herself. The prestigious award is for his contributions to drama, but Hardy is no stranger to benevolence.
He is also an ambassador for the Prince's Trust, a charity that focuses on at risk youths.
2. He's Very Close with His Father
Tom Hardy is the son of novelist and comedy writer Edward "Chip" Hardy. Tom has worked closely with his father over the years. In 2006, Tom directed "Blue on Blue" a play written by his father.
He also co-created the British television series "Taboo" with his father and booked some screen time on the show, as well.
3. He's Struggled with Addiction
Tom Hardy struggled with drugs, alcohol and addiction during his youth and early professional life. He once told an interviewer with Yahoo New Zealand that he would have "sold his mother for crack" during the worst periods of his addiction. Tom Hardy even attributes his problems with cocaine to the divorce of his first wife Sarah Ward.
He went into rehab after the split and has been clean and sober ever since.
https://www.instagram.com/p/BegWSRwhWSv/?hl=en&taken-by=tomhardy
4. He Was First Discovered as A Model
Tom Hardy didn't begin his professional career as an actor. In fact, he was a contracted model with the UK agency, Model One. He won the contract by entering a modeling contest in 1998. He was chosen from hundreds of applicants by judges for the UK television program The Big Breakfast. Hardy's modeling days were short-lived though.
In 2001, he landed his first acting role on the super hit HBO mini-series Band of Brothers.
5. He's an Accomplished Stage Actor
Tom Hardy is certainly lighting up the silver screen since his role in Inception (2010), but he's also an accomplished theater performer, as well. In 2003, Tom played a New York crackhead in the West End production of In Arabia We'd All Be Kings.
He was nominated for the Laurence Olivier Most Promising Newcomer Award and won the Outstanding Newcomer Theatre Award from the London Evening Standard. Other standout theater roles for Hardy include The Man of Mode, Blood, and The Long Red Road in 2010.
6. He's Not an Academic
Tom Hardy attended school in England, but never finished his studies. He was expelled from the Reeds School for theft. Then, he went on to pursue acting at the Richmond Drama School. Hardy was expelled from that school for unspecified behavioral reasons, but later enrolled in the Drama Center of London.
Before he could complete his tenure there, Tom Hardy was enlisted to work on the HBO series Band of Brothers.
7. He Has Lots of Tattoos
Tom Hardy got his first tattoo when he was just fifteen years old. It was a leprechaun in honor of his Irish heritage. Since then, he's been getting new ink to deal with painful periods of his life and to commemorate his professional career. Black and grey seems to be his preferred medium. He has a dragon tattoo because his ex-wife Sarah Ward was born in the year of the dragon.
Ironically, he had his ex-wife's initials covered up while on the set of his first theater role for In Arabia We'd All Be Kings. Speaking of cover-ups, all of Tom Hardy's tattoos were digitally removed for his role as Bane in Dark Knight Rises.
8. He Can Be Difficult to Work With
Tom Hardy has had a few backstage blowouts during his professional career. The most interesting one occurred between Tom Hardy and Shia LaBeouf during the filming of Lawless (2012). By Tom Hardy's playful account Shia actually knocked him out cold, but that is unconfirmed.
Eyewitnesses say that the two were separated before any blows were thrown. Tom Hardy and Charlize Theron were at odds during the filming of Mad Max Fury Road, as well. Tom Hardy was compelled to apologize to her and the film's director for his unsavory behavior.
9. He's a Real-Life Superhero
In April of 2017, Tom Hardy "switched to super hero mode" and chased down a moped thief in southwest London. He was out for a stroll one evening and pursued a moped thief on foot after the criminal crashed into a Mercedes-Benz and ran through a neighborhood. Witnesses were stunned to see the Hollywood actor leaping over fences and grabbing the suspect by the scruff of the neck.
Tom Hardy patted the man down for hidden weapons, took his ID and held him in custody until the police arrived. In other words, he got all Charles Bronson.
10. He Loves Dogs
Tom Hardy's first pet K-9 was named Mad Max, but the pooch tragically died just before Tom Hardy accepted the role to play Mad Max in the Hollywood film. He was so close with Max that he often took him to school. I wouldn't go to class unless Max was allowed in," recalls Tom.
He owns two rescue dogs and regularly visits the local animal shelter. Tom also appeared in an ad campaign for PETA to drive up adoption awareness for dogs.
Bonus: Tom Hardy Info
Workouts
Tom Hardy is no stranger to the gym. For the role of inmate Charles Bronson, Tom did 2,500 press-ups every single day. He played a lean, mean MMA fighter in Warrior and a post-apocalyptic badass in Mad Max Fury Road. Yet, he reached massive size and bulk with his role as Bane in The Dark Knight Rises. In addition to his regular workout, Hardy put on an extra 30 pounds of muscle mass.
Tom Hardy works extensively with Patrick "P-Nut" Monroe, his training coach. A large focus for Hardy's training is functional strength and muscle confusion. He works out four to five times a day on a variety of movements. For his upcoming role in Venom, Tom Hardy rigorously trained with MMA fighter Nathan Jones.
There are lots of fight scenes in the Venom film so Hardy trained in jiu-jitsu, muay thai and boxing.
Tom Hardy Grooming Routine
Hardy's style is both rugged and refined. He is one of the few men who can effortlessly switch between the two. He looks dashing on the red carpet in an all-black tuxedo, but he can also rock the T-shirt and jeans motif while lounging courtside at a Lakers' game.
Tom Hardy's early career showcased his smooth-faced guise, but lately Tom Hardy is often seen with a full beard. He has some of the most well-recognized facial hair in Hollywood.
It's very likely he uses a face moisturizer with SPH and a good beard oil and conditioner. His beard game can be quite deceptive at times because even when it looks due for a trim, his facial hair never looks scraggly or dry. No doubt, he probably practices a good men's skincare routine.
He's worn lots of different haircuts over the years from a textured buzz cut to the slicked back gentleman's cut. He tends to keep the sides of his hair cropped short and in his latest film Venom Hardy has a long side-swept coif on top.
Summing Things Up
Tom Hardy proves that you can have a checkered past and still come out on top. He's been in trouble with the law, kicked out of school, addicted to drugs, but still he's made his way to the pinnacle of Hollywood success. He's worked with notable directors such as Ridley Scott and Christopher Nolan. He's shared the screen with A-List actors like Leonardo DiCaprio and Charlize Theron.
Tom Hardy maxes out on style points every time he graces the red carpet, but still hits all the right notes in just a T-shirt and jeans. Tom Hardy's future is one to watch, and his journey is one to learn from.
You Might Also Dig:
How to style your beard like Thor (Chris Hemsworth)