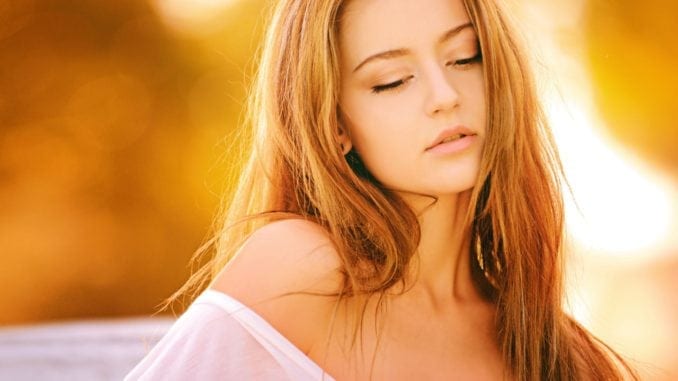 Trending News: Makeup isn't a signal for casual sex
SHORT STORY
Don't assume her eyeshadow and lipstick are an invitation for hooking up.
LONG STORY
Are you a man who believes women give off (secret) signals to indicate a desire to hook up? When she wears lipstick, eyeshadow, and foundation, do you assume she's communicating a sexual vibe?
If the answer is yes, you wouldn't be alone. A lot of guys buy into the myth that women who use cosmetics are in some way signaling a desire to get it on.
Why this myth exists is beyond me but it's likely due to toxic gender stereotypes, coupled with urban legend.
At any rate, thanks to a new study published in Personality and Individual Differences, we finally have research that puts this ridiculous myth to rest.
Investigators set out to explore the relationship between women's makeup use and socio-sexuality. In case you are wondering, the term socio-sexuality is a fancy way of saying someone is willing to hook up, outside of a committed relationship.
People with unrestricted sociosexual orientation are more open to casual hookups with different partners. Conversely, folks with restricted sociosexual orientations typically shun casual encounters and gravitate towards sex in long-term, committed relationships.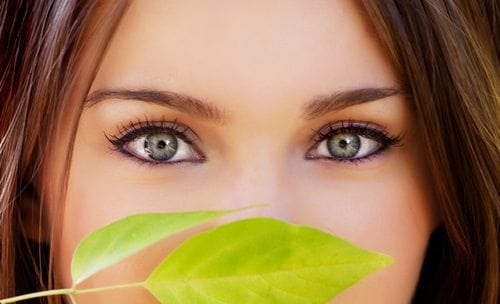 STUDY HIGHLIGHTS
In this line of research, investigators asked 182 people to view pictures of 69 young adult females of European descent. Each of the women shown in the photos wore varying degrees of makeup.
The more makeup the female had on, the more she was perceived to be attractive – and open to hooking up.
To test participant perceptions, investigators went back to the women shown in the pictures and surveyed their makeup use and sociosexual orientation (unrestricted vs. restricted). The results showed no association between the two. In other words, their use of cosmetics had absolutely zero to do with an openness to casually getting it on.
Related: How to say hi to a woman you don't know
"This indicates that makeup is perceived to be a signal of greater unrestricted socio-sexuality in women. Our findings, however, also show that this association is not a valid cue of women's socio-sexuality, as we found no systematic connection between women's cosmetic use and their actual socio-sexuality," stated the study's authors.
Curious to get a female perspective, Guy Counseling spoke to Jenny Sasso, a woman's image consultant who operates Chicago Lashes.
"Women use cosmetics for a variety of reasons. Some do it to enhance their appearance. Others simply want to make themselves more attractive. Just because someone wants to look nice doesn't mean they are sending out signals for sex." she said.
"Think about it for a minute. If a man shaves or grooms his beard with a product, does that mean he's looking for a hookup? It's no different for a woman who uses eyeshadow to accentuate her green eyes" Sasso adds.
So, here is the bottom line guys. If you are one of those people who believe women who wear makeup are secretly trying to tell you something, think again.
Have you bought into this myth before?