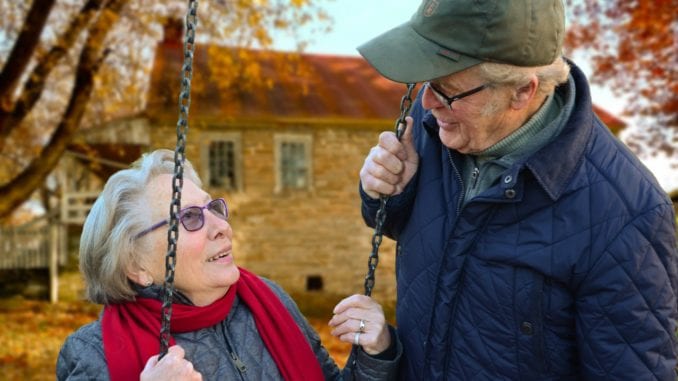 Housekeeping tasks and your aging parents
As your mom and dad age, housekeeping tasks may become more of a challenge. Certain factors such as vision problems, side effects from medications, chronic pain, and certain medical conditions may limit your loved one's ability to clean the house.
Here are five ways you can help your aging parent maintain a tidy home:
1. Cleaning Tool Extensions
Older adults may lack the mobility or range of motion to reach up in order to dust high shelves or ceiling fans.
Supplying your aging parent with feather dusters with telescopic handles or extensions can help minimize overreaching so that the individual can dust more comfortably, while lowering the risk for muscle strains or falling.
Extension tools are excellent alternatives to step ladders, which may make the person feel unstable or unsteady while doing housekeeping chores.
2. Self-Propelled Vacuum
A self-propelled, battery operated, or robotic vacuum cleaner will help your senior loved one enjoy clean floors without having to lift a finger.
These types of vacuum cleaners are "set it and forget it," appliances and while they may not do the job perfectly, they work well in getting rid of dust and pet hair on hard floors and carpeted areas.
3. Microfiber Cleaning Cloths
Instead of exposing your elderly loved one to harsh cleaning chemicals when dusting, buy him or her a few microfiber cleaning clothes. Microfiber grabs dust and dirt, which helps to make cleaning glass tables, mirrors, and wood furniture almost effortless.
People with respiratory disorders may be unable to tolerate the fumes from glass cleaners or wood furniture polishes, and with microfiber cloths, they are not necessary. Microfiber cloths can be purchased at home improvement centers, hardware stores, and even some grocery stores. They can be rinsed out or washed in the machine and can be used over and over again.
4. Self-Cleaning Toilet Bowl Cleansers
Cleaning the toilet bowl is an unpleasant job and requires bending over or stooping. Self-cleaning tablets that stick or hang into the toilet bowl work well in eliminating rust and other stains from the porcelain bowl.
These products also help sanitize and get rid of odors. Self-cleaning toilet bowl cleaners eliminate scrubbing with a toilet brush and are more sanitary. Toilet brushes are a breeding ground for bacteria, and if your loved one accidentally touches the contaminated brush, they can get sick, especially if they have a pre-existing condition or a compromised immune system.
5. Teamwork
While supplying your parent with cleaning tools to help ease the burden of housekeeping can be a great help, teaming up with your loved one can be an even greater help.
If your parent is physically and cognitively able to perform housekeeping tasks, offering a helping hand will be much appreciated. Working as a team will get the work done faster and may also provide social interaction and bonding for seniors who are lonely.
You May Need To Get Outside Help
If none of the aforementioned interventions are viable options, consider relying on the services of a home health or housekeeping company to do the cleaning.
Their services include light housekeeping, laundry services, meal preparation, and even heavy-duty tasks such as cleaning the carpets, moving furniture, and making household repairs. You can schedule housekeeping visits on a weekly or monthly basis, depending on the needs of your parent.
By helping to lighten the load of your elderly parent's housekeeping tasks, he or she will gain a sense of self-confidence, more independence, and pride.
Cleaning the house will also help the individual stay active through moderate activity and may also have a positive effect on the mood, while helping to lower blood pressure and stabilizing blood sugar levels.
Even mild spurts of exercise during housecleaning can have favorable effects on the hypertensive or diabetic patient.
Before allowing your parent to take on housekeeping tasks, check with the physician to make sure that the person is healthy enough to perform the duties.
If you need more tips, consider picking up a copy of the book: How to Care for Aging Parents. You'll find lots of practical tips on a variety of issues.