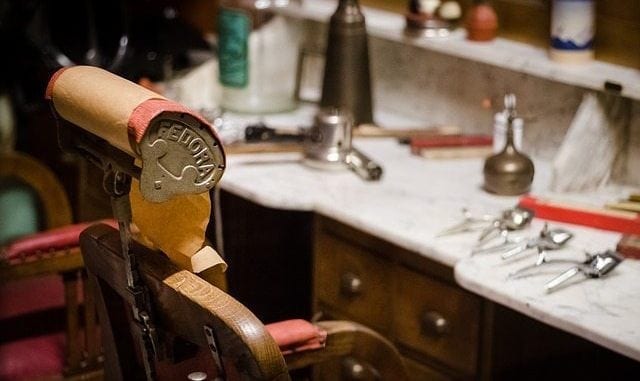 Useful Barbershop Haircut Tips
Twice a month, I try to visit my barber for a haircut. I've been going to him for the past 20 years. He knows me so well, he doesn't even bother asking me how I want it styled. He just knows. It's always the same; a short crop cut.
I've always felt that every guy needs a good barber. There's just something about going to an old-school place and getting your haircut from a tradesman that's skilled with using clippers, straight razors and clippers.
The video below shows Barber Luke giving a classic men's cut. Notice how adept he is at using tools. It's like he was born to do this type of work.
I'm not saying stylists at the unisex salons can't do this. Many can. But to my mind, barbershops offer the best options for men who like classic, traditional cuts using blades and shears.
More: 7 haircut examples for men
Barbershop Haircut Tips for Guys
Sadly, old world barbers are becoming a thing of the past. All you have to do is look around and you'll see many of them disappearing from the American landscape. That's too bad because their unique craft is truly a form of art.
That's why when you do find a barber you like, it's important to get to get to know him. Think of it as an investment in yourself and the future that has the potential for yielding results for years to come.
Having a good communication with your barber is critical. Doing so will help him give you a good haircut. Moreover, he'll eventually know exactly what your style is without you having to say a word.
The majority of barbers are highly experienced. If you follow the following 5 tips, you'll be able to get a great haircut each and every time.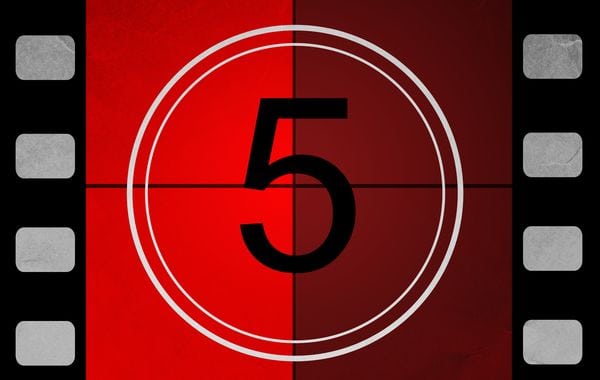 1. Be Specific
When getting your haircut, you should be as thorough as possible when describing the type of style you want. This is best achieved by knowing the clipper sizes and hair length associated with each number guard. If you just ask for a "trim," the barber has no idea how much hair you're talking about.
Number guards usually run from 1 to 8 and represent length in inches. For example, a #1 guard is 1/8 of an inch, a #4 guard is 4/8 of an inch, and #8 guard is an inch. By knowing these numbers, you can easily communicate with your barber and let him know exactly what you want.
A good description would be: "I would like a number 8 on top, a number 1 on the sides, and tapered in the back." These instructions let your barber know exactly how to cut your hair and you won't be in for any surprises when you get home. This also lets your barber know that you understand his job.
FYI: If you are getting your beard trimmed because you want the lumberjack look, use the same approach above. Be specific and tell your barber exactly what you'd like. He won't laugh at you in front of everyone at the barbershop. Promise!
2. Know Your Hair
Not everyone can get the same haircut. Depending on your face and type of hair, you should get a cut that makes you look as good as possible. This is why taking a picture of a celebrity into the barber shop and asking the barber to make you look like that won't work.
Short hairstyles work best for most hair and facial types but if you want a longer cut, you need to be realistic with your expectations. If you have curly red hair and a round face, you probably won't be able to pull off flattop. You will, however, be able to look great with a brush cut or similar hairstyle.
More: How to look handsome
By knowing the type of hairstyle that best fits your head, you'll be able to consistently get great haircuts and be confident you look good. There is no shame in not being able to get the cut you want. Take some time and find the cut that looks best on you and wear it with pride.
via GIPHY
3. Be His Friend
An often-overlooked aspect of going to the barbershop is chatting with your barber. A lot of men don't like doing this and want the barber to stay quiet and cut their hair. But, if you open up to your barber and ask him questions about his day, you'll make a friend. This is important because your friend is not going to mess up your hair.
By building a relationship with your barber, you're going to guarantee he takes his time with your haircut. I realize a lot of men are in a rush and want to be in and out of the barbershop as quick as possible, but this isn't always a good idea.
If you sit in the chair and tell the barber to hurry it up, you're not going to get a quality cut.
You don't have to be his best friend in the entire world, but you should at least know each other's names, favorite beer, and who you're rooting for in the big game.
Every once in a while you can even bring him a little gift like a six-pack or a t-shirt. This lets him know you're not just his client, but also his buddy.
4. Tip Well and Don't Complain
Always tip your barber and tip him well — no matter what. Barbers are human beings and will mess up from time to time, but as long as it's nothing major, don't complain about it and leave him the usual tip.
If you're one of those guys that complains about a stray hair, the barber is going to remember you as the jerk who is a perfectionist.
Nobody has a perfect haircut and neither should you. As long as 99% of your hair looks good, it's fine. Don't be the customer who goes out of his way to leave a smaller tip just because your sideburn is a little crooked.
If you have built a solid friendship with your barber, he'll take care of it without you having to tell him.
The amount you should tip depends on how much the haircut costs. Most barbershops charge between $20.00 – $25.00 and a $5 tip is customary. If you can afford it, I encourage you to tip more. If you were to go to a fancy hair salon, a haircut alone will set you back $50.
Tip your barber and tip him well.
5. Stick to a Routine
Perhaps the most important thing you can do when going to the barbershop is be consistent. You should mark your calendar every month and set apart some time to spend at the barbershop. Every two weeks works for the majority of men with short hairstyles but it's not uncommon for someone to go every week.
You should also stick with the same hairstyle for long periods of time. If you go in there and ask for a different look every visit, the barber will think you're crazy and not want to cut your hair. And if the barber doesn't want to cut your hair, he's not going to do a good job.
Going to the barbershop is more than just getting a haircut. It's a chance for you to spend quality time with other men — something that is essential for your well-being. You should look at your haircuts as an opportunity to become a better person each time you walk out of the shop and with these tips you are certain to accomplish that goal.
Summing Things Up 
Finding a barber to give you a good haircut can be tough. When you do spot one, it's in your best interest to keep him. Over the course of time, he'll get to know who you and the type of style that works best for your needs.
Hopefully, the barbershop haircut tips I've offered here will do you right.
I'd like to offer a word of thanks to the professionals at Corner Barbershop in Chicago. Without their expert advice, I would not have been able to put together this article.