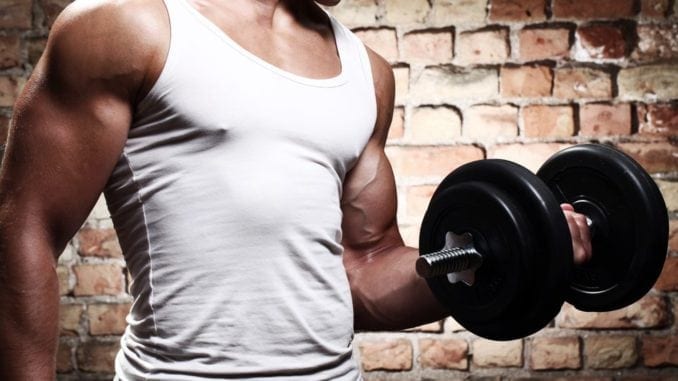 Review of Clearwater Beach Fitness
Are you traveling to Clearwater Beach, Florida? Hoping to find a gym during your vacation? Thinking about Clearwater Beach Fitness?
If the answer is yes, you've come to the right place. Recently, I vacationed in Clearwater, Florida to get away from the frigid temperatures in Chicago.
If you are like most gym enthusiasts, you probably include exercise as part of your get-a-way plans. I know that's true for me. That's why I decided to buy a membership at Clearwater Beach Fitness during my stay on Florida's Gulf Coast.
What follows is a review of this gym, based on my personal experience. Before continuing, I want to say straight out that I am not being paid anything from the owner to write this review. In fact, he doesn't even know I am penning this piece.
Gym membership fee for a week
Right off the bat, I'll share with you that I paid $30.00 for a 7-day pass to this gym. Additionally, I paid $10.00 for an electronic door key, which gave me access to the facility anytime I wanted to use it – 24 hours a day/7 day a week.
What I liked
There were many things I liked about this gym. To begin with, the owner is Luke Williams. He's a WWE Hall of Famer who takes a hand-on approach to running his business. That's important to know because he's set up the gym in a way that you can tell is focused on bodybuilders.
I was impressed with the amazing mix of free-weights and machines – plus hybrid pieces known as Hammer Strength.
Each time I visited the gym, it was spotless. And it helped a lot that the owner could be seen cleaning equipment and making sure the place looked tidy. And not just the gym-floor but the locker room, too.
I also liked that the facility had a decent amount of cardio equipment. Here, I'm talking about treadmills, elliptical machines, and bikes.
There is also a good-sized area at the front of the gym for stretching and ab-work. What's cook is that you can stretch while taking in beautiful views of Mandalay Avenue. In case you don't know, "Mandalay" is considered Clearwater Beach's main strip.
What I didn't like
Honestly, I can't say there was much I didn't like about this place. The only thing I wish I would have done is bought the electronic door pass on my first visit.
When I paid the $30.00 for my membership fee, Luke asked if I wanted to get one. I (stupidly) declined because I thought I wouldn't need one.
Man, was I wrong.
If you visit the gym during hours when the staff are not present, you won't be able to get in. And people who are there working out won't let you in. Believe me, I tried.
More: Do Walgreens disposable razors work?
In my case, I ended up going back to Luke on my third visit and getting the door pass. It was just $10.00 and I got the money back when my gym membership expired (you just give him the pass and he gives you back the $10.00).
Is Clearwater Beach Fitness worth the money?
All I can tell you is that I've been to many different gyms around the country. I was very pleased with this facility because it had a good mix of equipment and a decent size space to work out.
When you do the math, a one-week pass comes out to less than $5.00 a day. The facility (at least to me) felt like a real gym. Moreover, it the equipment made available to patrons has the bodybuilder in mind. When I was there, I talked to other people who were vacationing in the area and they made similar observations.
As an aside, I did see Hulk Hogan working out on the gym floor during one of my workouts. We didn't fist-bump or anything but I did say hello and sure enough – he said hi back.
Hey, if someone asks me about something cool that happened while I was on vacation, I can at least share that story, right?
Well, there you have it – my review of Clearwater Beach Fitness. They are located at 483 Mandalay Avenue, atop the Pelican Plaza. It's kitty-corner to the Sandpearl Resort.
Have you worked out at Clearwater Beach Fitness? How did you like it? Feel free to share your comments below.