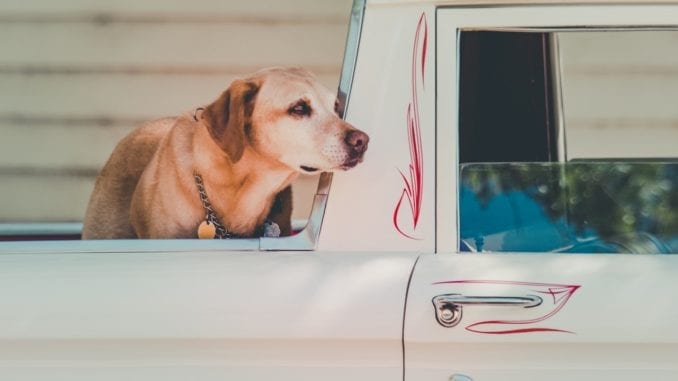 Pick-up truck review of two amazing vehicles
Ready for a new pick-up truck? Well, the Ford F Series is the best-selling vehicle in America, beating out all other trucks, crossovers and sedans. In fact, Ford sold more than 1.075 million F-Series trucks in 2018.
For 42 years, the Ford F-150 has maintained unprecedented dominance, but there are always new upstarts eager to snatch the throne. Enter the 2019 Dodge RAM 1500.
Battle of the Full-sized Trucks
In a company press release, Jim Farley, Ford executive vice president and president, Global Markets, noted that "it's our F-Series juggernaut that leads the world in sales, capability and smart technology, setting the bar others follow."
The problem for Ford is that those 'others' aren't content to play second fiddle. So, don't get too comfortable Mr. Farley because the 2019 Dodge RAM was just named the 2019 Pickup Truck of the Year by Cars.com and Motortrend.
The 2019 Dodge RAM 1500 was redesigned this year for a run at the top spot. It's got an all-new hybrid powertrain, a split-screen display monitor in the center console, and the frame's been slimmed down by 225 pounds.
The RAM 1500 has a slew of advanced safety features on deck that display the innovative approach that Dodge automakers have taken with their new full-sized pickup.
The Ford F-150 returns with only a few updates for 2019. The price tag has steadily gone up, but most of the best features aren't available on the base model truck.
Ford is clearly gearing the entry truck toward fleet buyers and the Limited and King Ranch editions toward truck enthusiasts who want the refined features of a premium vehicle. There are so many variations and powertrains available. That's one of the main strengths of the Ford F-150 pickup. It's got something for everybody.
If you're in the market for a full-sized truck, then check out this comprehensive breakdown of all the features in this powerhouse matchup between the 2019 Ford F-150 and the 2019 Dodge RAM 1500.
https://www.instagram.com/p/BtUWk3gAntP/
Ford F-150 and Dodge RAM 1500 Exterior Style
Well, if it ain't broke, don't fix it. That seems to be the motto behind the 2019 Ford F-150's exterior design. It's unapologetically boxy and that's perfectly fine.
There are only small, subtle differences in style across the trim levels. The basic truck look belongs to the XL and XLT models. The bright chrome accents signify the Platinum, King Ranch and Limited trims. The Lariat trucks have a stamped F-150 tailgate.
The Ford F-150 Raptor is the standout of the group. It has a black grille with FORD spelled out across the front and a matching FORD emblem tailgate. It also has beefy off-road tires, front skid plate and exterior graphics on the hood and side paneling.
The 2019 Dodge RAM 1500 makes a more concerted effort to standout from the crowd. Every trim level has its own stylistic identity. The Tradesman goes for a subdued look with unpainted bumpers and budget steel wheels. The higher model trims pour on the chrome in incremental doses.
There's better aerodynamics at play with the 2019 RAM 1500. It has sculpted profile lines, integrated rear exhaust pipes, and an aggressive front grille. Wheel choices range through 16 different designs and peak with the available 22-inch polished aluminum five-stars.
As a counter for the Ford Raptor, Dodge offers an off-road package that upgrades the RAM 1500 with 18-inch off-road-ready wheels and side skirt running boards. For looks, the MOPAR Off-road package is best matched with the handlebar-moustache grille of the Rebel model trim.
Pick-up Truck Performance Capabilities
The 2019 Ford F-150 has 6 powertrain options. Choosing between them can be a daunting task. Most dealers will push you toward the 2.7 Liter, EcoBoost V6 because it has 325 horsepower and 400 lb-ft of torque. It's mated to a 10-speed automatic transmission.
With this set-up you can tow 8,500 pounds or haul 2,500 pounds in the truck bed. There's a 5.0 Liter V8 engine, but you can skip it. For best-in-class towing and high torque, opt for the turbo-charged, 3.5 Liter EcoBoost V6 instead.
This engine pumps out 450 hp and 510 lb-ft of torque when placed in the Raptor or the Limited trim. It can tow 12,000 lbs.
For best fuel economy, the 2.7 Liter V6 gets 20 mpg in the city, 26 on the highway, and 22 combined.
The 2019 Dodge RAM 1500 narrows your powertrain choices down to just three. There's a 5.7 Liter HEMI V8 that produces 395 horsepower and 410 lb-ft of torque. It can tow 11,610 lbs.
Then, there's the Dodge engines with etorque. It's a semi-hybrid system that replaces the alternator with a battery-powered, belt-driven motor. It improves nearly every aspect of the truck's performance, but it's gonna cost you an extra grand to equip it.
The Pentastar V6 with etorque gets 20 mpg in the city and 25 on the highway but suffers on towing and torque. The best bet is the available 5.7 Liter HEMI V8 with etorque.
You get best-in-class V8 towing – a whopping 12,750 lbs. It's got sufficient power, as well. The V8 with etorque produces 395 horsepower and 410 lb-ft of torque. All powertrains are managed through an 8-speed automatic transmission.
For a more thrilling drive experience, there's no substitute for the 2019 F-150 Raptor. It's got monotube racing shocks, a high-performance suspension system and a torque-on-demand transfer case.
For novices, there's trail control. It's an automated system that handles the off-road acceleration and braking while you get to enjoy the steering. The Dodge RAM 1500 doesn't have a dedicated off-road model, but it has the RAM 1500 Rebel and it's off-road, 4×4 package.
The Rebel comes with tow hooks, a taller coil suspension system, and an electronically-locking rear differential. Aside from those capabilities, the RAM Rebel is mostly for looks.
https://www.instagram.com/p/BteFHUcFrj2/
2019 Ford F-150 and Dodge RAM 1500 Onboard Technology
Nobody expects a load of high-tech equipment on a pick-up, but that's what you'll get with either of these full-sized trucks. It's not enough that they can haul and tow like never before.
Now, they also have bigger touchscreens, better internet interfaces, and more ways to make your job a bit easier.
Take the 2019 Ford F-150 for instance. It has the FordPass Connect system. It can accommodate up to 10 devices with its 4G Wi-Fi hotspot. You can even access the Wi-Fi from 50 ft. away.
The FordPass app also lets you remotely unlock your doors and start the engine. You can even use it to schedule maintenance and find the nearest fueling station.
The F-150 has Amazon Alexa and you can use the Ford SYNC 3 system to communicate with other drivers, get real time traffic alerts, and up-to-the-minute navigation.
The 2019 Dodge RAM has a vertically-mounted touchscreen display that ranges from 5-inches up to 12 inches. As mentioned earlier, you can split the display so you can handle navigation and audio controls simultaneously. You can pinch and zoom.
Just like a handheld tablet. It's Android Auto and Apple CarPlay compatible, too. If music gets you going, then you'd be happy to hear that the RAM 1500 has a 900 watt, 19-speaker Harman Kardon sound system in its option group. There are two USB charging ports, one remote USB charging station, and a wireless charging pad.
Pick-up Truck Safety Systems
The 2019 Ford F-150 is as good as it gets in the safety department. The F-150 has exceptional crash safety scores from government testing. It's built with a military-grade aluminum alloy.
When it comes to driver-assisted technology, for starters you've got a back-up assisting automated system for trailering and blind spot coverage. Other advanced safety systems include adaptive cruise control, automatic emergency braking, and a lane-keeping system.
There's one caveat – these safety features are spread out over the various model trims of the F-150.
The base model comes with rearview camera and an anti-theft alarm. That's about it. You've got to jump up to the Lariat level or higher to get the goods.
Let's shift gears to the 2019 Dodge RAM 1500. It's about the same as the F-150 in terms of baseline safety equipment and crash scores.
Yet, the body frame is mostly high-grade steel. The camera gets a bit better than the F-150 because it has a larger screen with zooming function and an available 360-degree view on higher trims. You can get all the advanced safety equipment like lane-keeping, blind spot monitoring and adaptive cruise control with those pricier models.
To edge out the competition, the RAM 1500 has the largest brakes in its class and a parking-assist system.
Full-sized Truck Interior Layout and Features
The 2019 Ford F-150 comes in three choices of cab style. There's the barebones regular cab that you'll find on most work trucks in the XL and XLT variant. There's nothing fancy here – two doors, two bucket seats in the front, a center console, manual windows and a bit of extra storage space behind the seats. Then, there's the Super Cab.
It's got rear doors with hidden handles that open almost a full 180-degrees. It has fold-down seats inside for three of your least favorite crewmates. Then, there's the Super Crew cab which can be outfitted on all seven F-150 models. It features four, full-sized doors and an interior space that rivals any mid-sized sedan.
The 2019 Dodge RAM doesn't have a regular cab configuration, not yet anyways. There's a quad cab with a shortened rear door. The quad cab gets its own door handles that can open without having to also open the front doors. Yet, this is basically a two-seater.
Related: Check out the Mercedes Benz C-Class SUV?
The rear bench has abysmal leg and knee room. The crew cab is a much better choice if you'll have passengers on a regular basis. With 45.1 inches of rear legroom, the 2019 RAM 1500 is best-in-class. It has a full-sized rear bench with a fold-down center arm rest and plenty of floor space. The crew cab also has multiple cup holders and storage spaces.
The 2019 Dodge RAM 1500's interior is refined to the point of sublimity. The rear bench has extra storage under the seat and bins in the floor. Up front, there's a class-exclusive center console that can be reconfigured in different ways.
You can store a full-sized laptop in there, hanging file folders, and wirelessly charge mobile devices. In total, there's 151.1 Liters of interior storage capacity. That's nearly twice as much as the comparably-equipped Ford F-150.
The Limited-Edition RAM truck has more leather seating than the Ford and enough real wood paneling to rival a European premium sedan. For an added slam dunk, The RAM 1500 can be outfitted with a dual-pane panoramic sunroof overhead.
Now, back to the Ford F-150. Its center console does almost everything that the RAM pick-up can, just without all the Optimus Prime-esque modulating and transforming of paneling.
Basic regular cab work trucks are sparse on the adornments, but the King Ranch and Limited-Edition models pour on the leather and wood. You can also get that double-paned sunroof.
The F-150 Lariat Special Edition appearance package has attractive leather with red contrast stitching and oil-rubbed bronze accents. It's a mixed bag with the F-150. Some model trims are designed for durability and longevity. Other model trims seem to be aimed at replacing the family SUV.
Who Wins the Big Haul?
Well, the 2019 Ford F-150 can range in price from an MSRP of $28,155 to $67,135. The 2019 Dodge RAM 1500 costs anywhere from $34,595 to $53,295. The F-150 has a lower entry point, but when you start adding the options and features, the RAM 1500 will take you a bit further.
Related: 5 muscle cars reviewed
The Ford F-150 has options galore. There's a powertrain for every possible application and it performs like a champ. The Dodge RAM is sticking with high strength steel and V8 engines but manages to haul and tow better than any other full-sized truck on the market.
Both get fairly average fuel economy but provide a good ride quality to make up for it. When you bring the Ford Raptor into the picture, the Dodge RAM just doesn't have an off-road answer for that truck's features and capabilities.
The F-150's style is like a pair of old blue jeans. It's comfortable and unassuming, but the RAM takes more chances with a newly-redesigned aerodynamic body.
The interior of both these pick-up trucks have similar layouts and features, but the RAM 1500 wins out with more interior space, clever storage options, and a huge touchscreen display.
Safety features don't come cheap on a big truck. Fleet vehicles are left with barely anything except airbags and a rearview camera. When you get to the costlier model trims, you'll get a grab bag of advanced safety features like blind spot warnings, adaptive cruise control and electronic stability.
In the end, it's hard to dethrone a king. The 2019 Ford F-150 has so many options and abilities. It might be getting a bit costlier, but it's never lost any value.
To my mind, the Ford F-150 wins.  Do you own one of these vehicles? If so, what has been your experience? Please share in the comments section.