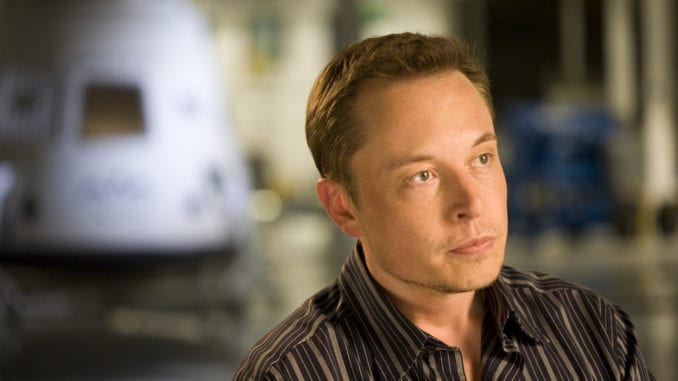 Elon Musk is a lot more interesting than you think
Elon Musk is one of the richest men in the world according to Forbes and he's a very complicated man. He's a rebel, an entrepreneur, inventor and a visionary. Musk is the co-founder of Paypal, the current CEO of Tesla Motors and co-founder and CEO of Space X. He's involved with numerous other groundbreaking business entities such as Solar City, The Boring Company and Neuralink.
He's been married three times to two different women and has dated a handful of Hollywood socialites. Musk is a controversial social figure whose peculiar ways have gotten him into more than a little bit of trouble. In August of 2018, he tweeted that he was in negotiations to take Tesla Motors out of public trading.
The single tweet earned him over a billion dollars in 24 hours, but it also put him under investigation by the SEC. Elon Musk's claim that he found private investors for Tesla was completely false and as a result he was stripped from his position as chairman of the board.
He was seen smoking weed on Joe Rogan's podcast and was accused of tweeting while on acid by pop star Azalea Banks. As if that wasn't enough, Elon has accused one of the divers who rescued a team of Thai football players, a pedophile.
Eccentricities aside, Elon Musk is a workaholic who regularly pulls 120-hour work weeks. He owns $72 million dollars' worth of Bel-air mansions. His plans to take humanity to Mars, his deadly flamethrower invention, his plans to build a network of bullet trains in California and his phobias over artificial intelligence put Elon Musk on par with other troubled geniuses such as Steve Jobs, Stephen Hawking and Nikola Tesla.
The man has become the definition of what it means to be a rebel billionaire. Robert Downy, Jr. and Jason Favreau revealed that Elon Musk was their inspiration for the character of Tony Stark in the popular Iron Man movies.
Guy File: Elon Musk
Birthday: June 28, 1971
Birth Sign: Cancer Male
Birthplace: Pretoria, South Africa
Height: 6' 1"
Eye Color: Green-Hazel
1. He has problems sleeping
Elon Musk is a very busy man and understandably doesn't get much sleep. There's no 9 to 5 for this Tesla CEO. He works 120 hours a week and requires sleeping pills to get some rest. He told an interviewer with The New York Times – "It is often a choice of no sleep or Ambien."
While Elon Musk was married to Talulah Riley, his second wife, she reported that he would often have horrible dreams. He would wake up screaming and jump on top of her in the night.
2. He lived through a traumatic childhood
Elon Musk was such an introverted young child that his mother thought that he was deaf. Elon Musk was bullied relentlessly at school.
He was thrown down a flight of stairs, kicked and punched repeatedly. The violence had long term effects on his health and Elon needed to have surgery at the age of 41 to correct a deviated septum.
Related: 10 facts about actor Tom Hardy
His parents divorced when he was 10 years old and he also had an abusive father who subjected Elon to emotional and mental torture. Around that same time, Elon found solace in computer programming.
3. He hates taking vacations
Elon Musk went on a vacation trip with his first wife Justine Wilson in the year 2000. While visiting a game reserve near the border with Mozambique, Elon contracted malaria. At first, he was mis-diagnosed by doctors.
It took six months for him to fully recover and there were moments during that time when Elon Musk was knocking on death's door. There's a quote from his biography that says – "That's my lesson for taking a vacation: vacation will kill you."
4. He has children
Elon Musk's first child was named Nevada. Tragically, when Elon's son was just 10 weeks old he died of sudden infant death syndrome (SIDS). Within the span of five years, his first wife gave birth to a set of twins and then a set of triplets.
They used in-vitro fertilization and had all boys. Due largely to their partying lifestyle in Los Angeles, Elon and Justine needed an entire team of nannies to help manage their parental life. Now, after their divorce, the two have joint custody of their five sons.
5. He's a gamer
Elon Musk enjoys first-person shooter video games. It's not all about the violence. Elon prefers games that tell an intricate story, as well. Some of his favorites include Bioshock, Mass Effect and Warcraft. Elon Musk created his own video game back in 1984 called Blastar.
As you would expect, the game is about blasting alien spacecrafts that are loaded with weapons of mass destruction. He was only 12 years old but sold the source code of the video game for $500 dollars. It wasn't brought onto the market until 2015 though when a Google software engineer gave it a reboot.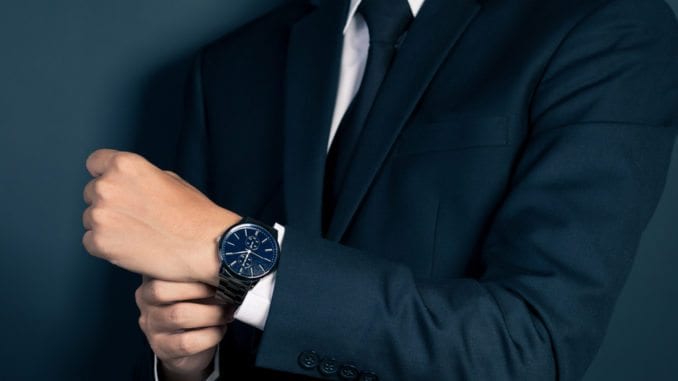 6. He's had a string of celebrity love affairs
Elon Musk seems to have a thing for celebrities. After divorcing his first wife, author Justine Wilson in 2008, Musk has dated several notable stars. His second wife was English actress Talulah Riley. After their second divorce in 2016, Musk moved on to Hollywood actress Cameron Diaz.
Their relationship was short-lived, and Elon put the moves on Johnny Depp's ex-wife Amber Heard. That on-again, off-again relationship ended in February of 2018. Elon Musk is currently dating pop singer Grimes, who happens to be 17 years his junior.
7. He tweets like Donald Trump
Elon Musk has had some seriously controversial tweets over the years prompting comparisons to President Donald Trump. While on medication for a deviated septum back in 2013, Elon tweeted several ideas for new Tesla vehicles. Most of his troubles of 2018 came from social media posts that should have never been posted.
In August of this year, Elon Musk got involved in a bitter feud with Azalea Banks who claimed that Musk's girlfriend leaked private information to her about his drug habits and eccentric lifestyle.
Related: 10 facts about actor Scott Eastwood
The feud prompted Elon Musk to delete his Instagram account. Most notably, Elon Musk got into a bit of legal trouble when he tweeted that Tesla was about to go private even though he had never discussed the business arrangement with the board of directors. As a result, he was removed from his position as chairman.
8 He's not as wealthy as you think
Elon Musk was born into wealth. His father accumulated financial security from the trade of precious minerals in South Africa. Elon Musk's annual salary at Tesla Motors is just $1, but his net worth is estimated at around $20 billion USD.
As a risky investor and entrepreneur, Elon Musk's financial status is always going up and down. He became a millionaire at the age of 28.
When he divorced his first wife, Elon Musk had absolutely no liquid funds to claim. He invested $33 million dollars into Tesla Motors and was living off personal loans from his wealthy friends.
9. He's a big James Bond fan
It's unknown whether Elon Musk fashions himself as a 007 hero or villain, but he's a huge fan of the franchise. His favorite Bond movie is Moonraker and Roger Moore was his favorite Bond actor. Elon bought a bespoke Louis Esprit submarine car called The Wet Nellie that was featured in a Bond movie.
The submarine car is from the movie The Spy Who Loved Me. He spent $866,000 on the vehicle and was disappointed to find out that car doesn't actually transform and submerge. He plans on upgrading the Wet Nellie with Tesla technology to make his Bond dreams a reality.
10. He drinks lots and lots of caffeine
A busy man like Elon Musk is sure to find a friend in the wonder drug caffeine. When his companies were in their infancy, Elon Musk drank several large coffees a day. He would then complement those beverages with up to 8 diet cokes.
Related: Specialty coffees revealed
That's well over the safe daily intake recommendation of 400 mg. Elon Musk says that he only has about 2 cups of coffee these days, but at one point in time he was "so freaking jacked that I started to feel like I was losing my peripheral vision."
Bonus: Elon Musk Info
Workouts
Elon Musk has an athletic build which suits his 6-foot frame. He doesn't have much free time but staying healthy is still high on his list of priorities. Elon Musk prefers to exercise in the mornings but doesn't have a set schedule.
He maintains his cardiovascular fitness by running on the treadmill and he works on strength training by lifting weights twice a week.
Elon Musk Grooming and Style
For a man with such a high level of stress, Elon Musk is never seen in public looking less than dapper.  At the 2018 Met Gala, Elon Musk looked sophisticated and neat in a white jacket with inverted priest collar to fit the theme of this year's event. Surprisingly, he also designed his girlfriend's dress complete with Tesla logo choker.
It's rare for a tech genius to also double as a fashion icon, but Elon Musk fits the bill. When dressed down, Elon prefers a fitted T-shirt with matching jeans and Aviator glasses. When dressing up, he delights in a James Bond style all-black tuxedo.
Cleanliness ranks high on Musk's list of grooming priorities and he notes that showering is his favorite part of the morning ritual. Due to a lack of sleep, Elon most likely uses an eye balm or cream to reduce the look of puffiness.
Early images of Elon Musk in 2000 show a deeply-receding hairline and it is likely that he's undergone multiple hair transplant surgeries to restore a full frock to his crown.
In 2018, he wasn't afraid to let a few strands of gray compliment his temples. That salt and pepper look continues in his facial hair, as well. Sometimes, Elon Musk is seen clean-shaven, but he can also pull off a clean, medium-length chinstrap.
Summing Things Up
Elon Musk's life is far from boring. He's active in several businesses that are all at the forefront of their technological fields. He's bold and brash with a cavalier attitude about his public image.
Although born into wealth and high society, Elon's early life was marred by constant bullying. He credits these adversities to making him a strong-willed person later in life.
Musk can't seem to settle down, which isn't much of a surprise given his high-roller lifestyle. He's a visionary man with deep flaws. Yet, he manages to reign in those shortcomings to achieve truly groundbreaking accomplishments.
He's out of this world but also very human.