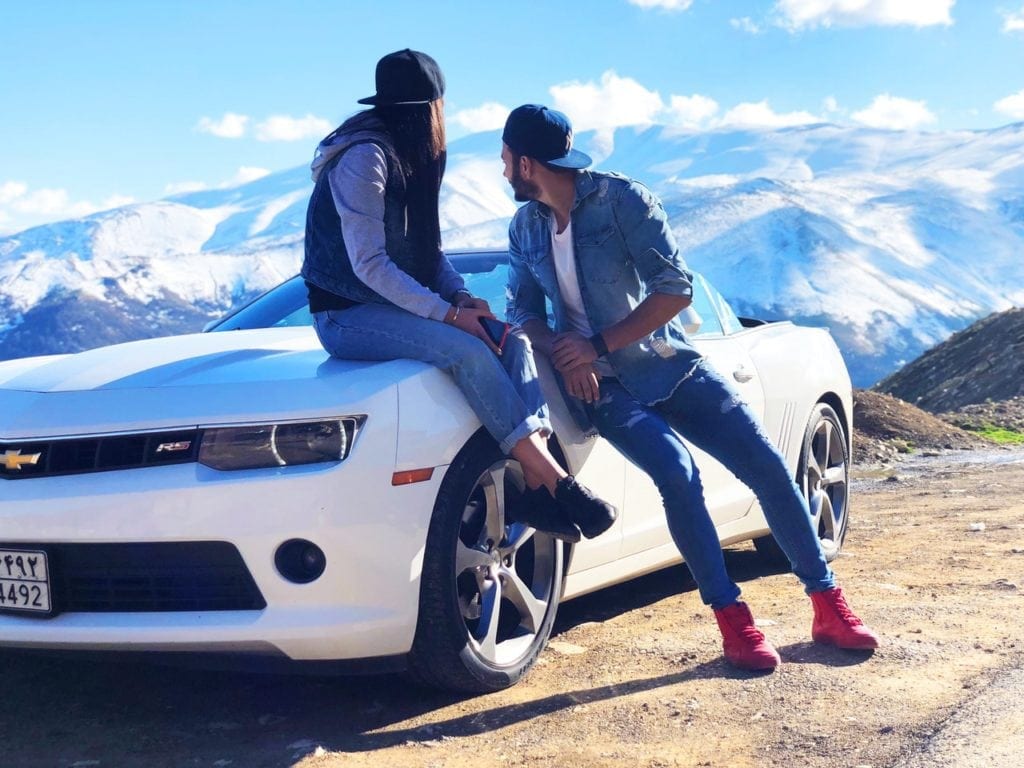 Into muscle cars? Check out these bad boys!
The American muscle car isn't going anywhere. Although there are more fuel-sipping hybrids and electric cars on the horizon, a few gas-guzzling monsters are still waiting to rip the road. Leading the pack is Chevrolet, a company that ironically is also a forerunner in the hybrid fuel market.
The Chevrolet Volt is one of America's most popular plug-in hybrids and it sits right across the showroom floor from the all new Camaro ZL1. Dodge has two vehicles on the list, both with mind-numbing torque and speed that are better suited for drag strips than strip malls.
The Ford Mustang makes an appearance. It's as American as apple pie and so iconic that it might never feel the threat of eco-friendly vehicles.
A surprise addition to this list is the Cadillac CT6 V-Sport. It's got Cadillac's first turbo-charged V8 engine and wants to stand shoulder to shoulder with the rest of the pack. So, let's take a closer look at the latest muscle cars to hit the streets.
1. The 2019 Chevrolet (Chevy) Camaro ZL1
The all new Camaro has been updated with an aggressive body kit and technology that rivals anything that a turbo-modified sports car can bring to the table. The ZL1 has a mesh-style front grille, a rear spoiler, and dual-element rear tail lights. Inside, you'll find color-coordinated ambient lighting and an 8-inch color touchscreen.
The 1LE variant is equipped for the track with a carbon fiber rear wing, air deflectors along the body, adjustable ride height and 60 pounds shaved off the curb weight. Under the hood, the Camaro ZL1 has a 6.2 Liter V8 engine that gets 650 horsepower and can be equipped with a data recorder.
You can choose between manual or a 10-speed automatic transmission with paddle shifters. It runs the quarter mile in 11.4 seconds and can go from zero to 60 MPH in 3.5 seconds.
2. 2018 Dodge Challenger SRT Demon
This one-trick muscle car is appropriately named. It's street legal, but just barely. The Torque Reserve Launch System of the Challenger SRT Demon produces the highest G-Force of a production car and an exhaust sound that will make you quiver. The SRT Demon has more torque than any other muscle car, as well. T
he supercharged 6.2 Liter HEMI V8 can produce 717 lb. ft. of torque and 840 horsepower. This is a drag racer that was designed to kill anything in a quarter mile dash. It jumps from zero to 60 MPH in just 2.3 seconds.
The rear suspension, tires and shocks deliver optimized grip and stability control.
The front of the vehicle has a large Air Grabber hood scoop for better air intake and a specially-designed air cooler that keeps the SRT Demon ready for multiple competitors on the drag strip.
3. 2018 Ford Mustang Shelby GT350
The Mustang Shelby GT350 is arguably the best Mustang ever produced. It's meant for good, old-fashioned automotive fun. The back tires spin out. The exhaust screams and threatens to pierce your eardrums above 5,000 RPMs. It just wants to rip your face off…in a good way.
Starting at just an MSRP of $57,240, the Shelby GT350 is surprisingly affordable. The new design features a huge nose, new LED headlights, and a sharply-chiseled profile. The Shelby GT350 has a 5.2 Liter Ti-VCT V8 engine that produces 526 horsepower and 529 lb. ft. of torque.
The Brembo brakes are responsive and the Magne Ride damping system can adjust itself a thousand times a second to provide a thrilling, yet sticky handle on the road. It's not the block burner of the group, but the driving experience and price tag make the 2018 Ford Mustang Shelby GT350 a true winner.
4. 2018 Dodge Charger SRT Hellcat
The Dodge Charger SRT Hellcat is no demon, but it certainly does come from the same place. It produces 707 horsepower and 650 lb. ft. of torque with its supercharged 6.2 Liter HEMI V8 engine and eight speed automatic transmission.
The Charger SRT Hellcat is faster than the new Mustang but lacks the true racing bona-fides of its competitors. It's ideal for anyone who wants a spirited driving experience on their way to work. The Charger is a muscle car sedan. It has four doors, a backseat and 104.7 cubic feet of interior cargo space.
The cockpit and driver interface are exceptionally designed with a digital instrument cluster display, large touchscreen in the center stack, and real time stats with Dodge Performance Pages.
The Hellcat howls like a banshee but keep it in Sport mode if you want the vehicle's best performance capabilities at your fingertips.
5. 2019 Cadillac CT6 V-Sport
Cadillac doesn't often get invited to the muscle car party, but things are sure to change when the new CT6 V-Sport starts making its rounds. Like the Charger, it's also a four-door muscle car.
The powertrain features a 4.2 Liter, twin-turbo V8 engine – Cadillac's first. The new CT6 V-Sport can achieve 550 horsepower and 627 lb. ft. of torque, but a less-belligerent version with quitter exhaust will also be available later in 2019. All-wheel drive comes standard and so does a 10-speed automatic transmission.
It's also a luxury vehicle. The CT6 by Cadillac has a large front grille with narrow LED accent lights and headlights, 20-inch wheels, and a sumptuous leather interior with woodgrain paneling. It's aimed at being the best of both worlds – both sporting and luxurious.
Do you drive any of the cars mentioned here? How do you like your ride? Share your experience in the comments section below.