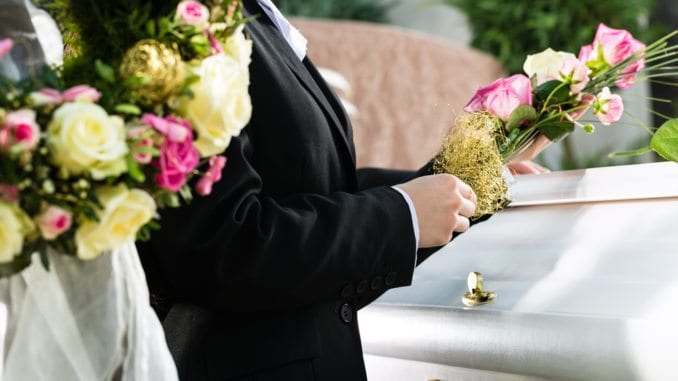 Funeral Attire Options for Men

Are you a man trying to figure out what to wear to a funeral? If so, you wouldn't be alone. Lots of guys struggle with this question, particularly if they don't own a suit.
As a counselor, I can't tell you how many times men have called me about this topic. "Is it OK to wear slacks and a button-down?" and "Would it be OK if I have on khaki's?"
My sense is that most of the guys who phone me do so because they are too embarrassed to ask their friends. Let's face it, funeral attire and etiquette aren't the sexiest subjects.
Moreover, the topic of death wigs some dudes out, especially if it means having to open up about feelings. I'm not saying this is true of all men but in my experience, it applies to many.
At any rate, back to the reason you are here – what should I wear?  
Men, Funerals, and Clothing Choices
Seeking answers on this topic, Guy Counseling turned to an expert. His name is Eli Turnbough, a licensed funeral director with Lakeview Funeral Home in Chicago. He offered the following insights:
"Much depends on the relationship the man had with the deceased. What you wear to a co-worker's service might be different than how you would dress for a close family member or friend," Turnbough said.

Do Men Have to Wear a Suit?
In our conversation, I was curious about the conventional wisdom that holds guys should always wear a suit – preferably black or grey.
"I'm not sure that's accurate. If you are attending the memorial for a colleague or non-close relative, it's perfectly fine to wear a pair of slacks and a button-down shirt with dress shoes. A tie and blazer add a nice touch," said Turnbough. "But it doesn't have to be a suit," he added.
One major theme I picked up from our discussion was that guys should try to keep it simple. "Nothing bright – I wouldn't walk in with a Hawaiian shirt," Turnbough said.
Based on his advice and doing some checking around the web, I found several options for guys to consider. Now keep in mind that I'm the same person who purchased a coffin from Costco for my aunt. So, take these suggestions for what they are worth.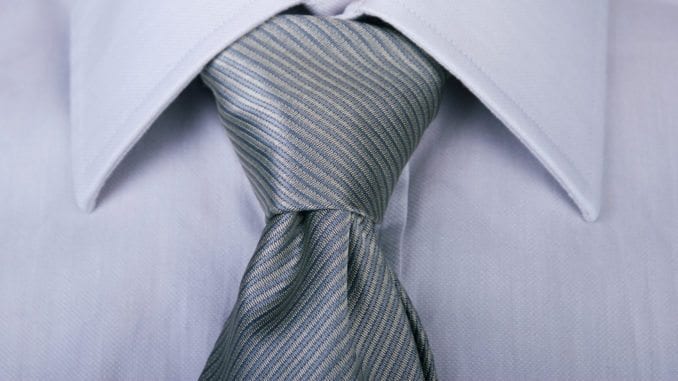 Non-Suit Funeral Attire
If you aren't an immediate family member of the deceased and are attending a wake, memorial or funeral service, here are some ideas:
Dark dress pants (slacks). If you don't own a pair, you can easily buy at almost any retail outlet. Khakis are probably fine too but make sure they aren't busy.
A white, button-down dress shirt (if possible). If you don't have white, you can also go with a blue. These are super easy to find if you need to pick something up at the last minute.
A tie if you want. It's best to go with something neutral because funerals tend to be formal in nature. An example might be a black, blue, grey or maroon tie. But remember, keep it simple. This means no loud colors or patterns. Some men's retailers sell combo items that help to simplify choices.
A blazer or sportscoat can be worn even if you weren't close to the deceased. This isn't a hard and fast rule. For example, if you are just ducking into a wake to pay quick respects, you can probably skip this piece of attire. However, if you will be at the funeral home for most of the calling hours or attending the entire funeral, a blazer or sportscoat is appropriate.
Dress shoes are important, regardless of relationship. In other words, it's not okay to arrive with a pair of Nike Air Jordans on. Think more along the lines of black wingtips, loafers or lace-up oxfords. Make sure they are polished and looking clean.
Dark belts should be worn unless the pants you have on don't require.
Jewelry is fine but make sure it's not bling. Obviously, use good judgment. Examples of smart choices include a gold watch and/or a ring. Neck-chains should not be visible unless there is a cultural or religious reason for wearing.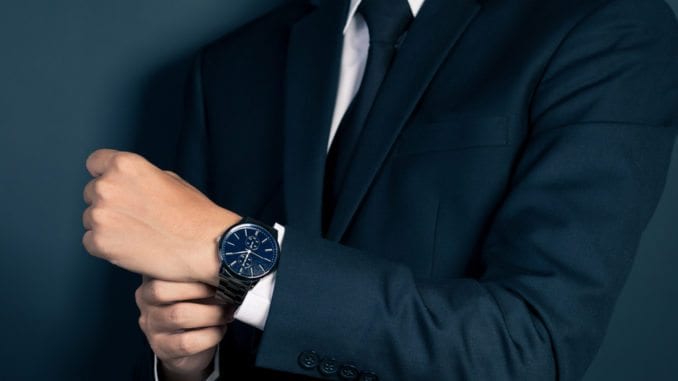 Funeral Suit Attire
If you are an immediate family member, close friend or colleague of the deceased, it is best to wear a suit. This also applies if you have been asked to be a pallbearer. Tips:
Dark suits are good choices. Grey, black or blue is acceptable. Pinstripes are fine too as long as they aren't too loud. It's okay to be fashionable but you really aren't there to make a fashion statement.
White or blue shirt. It's best to go a simple collard button down. White is preferred but blue is also fine.
Dark tie that is either black, grey, blue or maroon. If you have something plain, that's probably the best way to go. If you don't, you can choose something that compliments your suit with a soft pattern. For example, a classic grey necktie with a traditional pattern is fine.
Dark belt that matches your outfit.
Dress shoes are obviously important because you are wearing formal attire. Depending upon your suit, black or brown wingtips may be smart choices. Polish them so they look sharp.
Jewelry is okay so long as it's in good taste. Examples include a basic wristwatch or wedding ring.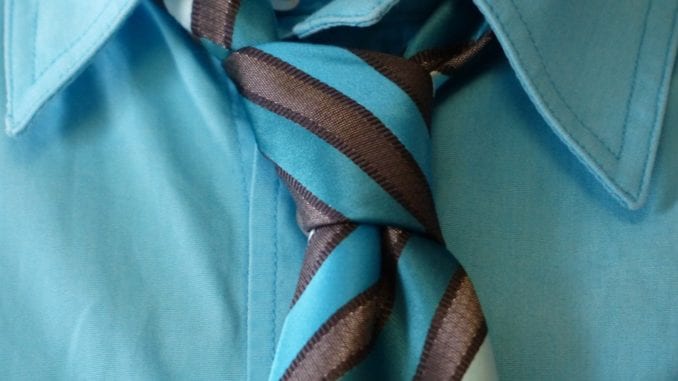 What If I Don't Own a Suit?
Let's be real. Not everyone can afford a suit. The higher quality ones can be very expensive. I've seen some cost north of $1500.00. So, what do you do if you can't afford one?
I'm going to tell you straight out the real deal.
The most important thing about attending a funeral is your presence. While attire is certainly important, that's not what people will remember you for (particularly family members).
What they will recall is that you showed up and paid your respects. That doesn't mean you should walk into final services with jeans and sneakers on. Here again, use common sense.
If you don't own a suit, consider the options mentioned above for non-immediate family members. Again, it's your presence that really matters.
That said, there are other options if money is tight.
Buying a suit at a local thrift store
Borrowing a suit from a friend
Renting a suit from a men's formalwear outlet
Should you decide to go the rental route, it's important to be direct with the sales associate. I spoke to Morgan Klinker, a men's formalwear expert in Chicago who shared the following:
"Just tell the person you will be attending a funeral and need something basic. I encourage guys to go with charcoal for versatility," Klinker said. "Remember, the person you are working with is there to help you," she adds.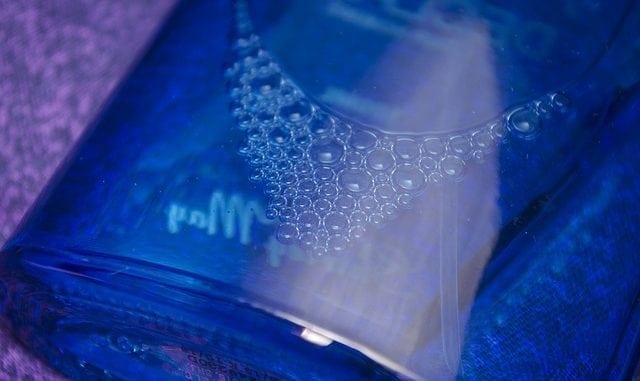 Can I Wear Cologne or Aftershave?
Another thing guys ask is: "Can I wear cologne or aftershave to a funeral?" It's a legitimate question with an answer I'll offer that might surprise you.
Yes – it is okay to wear men's cologne to a funeral but with an important qualifier. The fragrance you put on needs to be super subtle and not overpowering.
In other words, not too much.
What About Funeral Etiquette?
A lot of men are curious about funeral etiquette. What do you say and to whom? Here are some basic tips that apply in almost all situations:
Do sign the guestbook if one is made available. If there is an area to indicate your relationship to the deceased, mark accordingly (friend, co-worker, son). Family members often keep these as mementos and review after services have concluded.
Do offer your condolences to the immediate family members. When the time is right, introduce yourself. Example: "Hi, my name is John and I was a friend of [fill in the blank]. I am sorry for your loss."
Do briefly pause at the coffin, regardless if it is a closed or open casket. Offer a brief prayer or moment of reflection. You don't have to stay long.
Do take a seat behind immediate family members at the funeral parlor or place of worship.
Do consider bringing a sympathy card and signing it. Many memorial services have a box where attendees can deposit a card for immediate family members to view later. If you want to include a financial donation, you can but it is usually not required.
Do your best to look well-groomed.
Bringing It All Together
If you are a man attending a funeral, it's only natural to wonder about attire. Hopefully, the suggestions made here will help you with the decision-making process.
Bear in mind there may be cultural or religious traditions to consider. The type of service also matters. For example, some memorials are planned many weeks after a death and are typically informal. Ash spreading ceremonies can go either way. Military funerals tend to be very formal. Much depends on the situation.
Finally, it's worth mentioning again that your presence is what counts the most. In the final analysis, people tend to remember who showed up as well as who didn't.