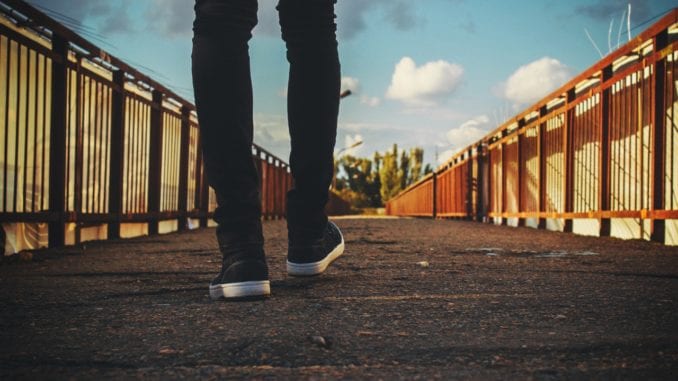 Review of Puma's Men's Carson Shoes
The Puma Carson Sneaker – talk about a cool looking shoe. Built partly for performance and partly for style, it's a unique sneaker that is popular with a lot of guys.
But is the price $49.99 price tag (national average) worth the money? Moreover, how do they feel when you wear them and are they made from quality materials?
Recently, I found myself in the market for a new pair of sneakers after my Adidas cross trainers died a sudden death. I won't go into all the details except to say that dogs have a knack for turning footwear into chew toys.
At any rate, I needed something new and was hoping to find a pair of sneakers that wouldn't break the bank. That's when I learned about the Puma Carson 2.
What follows is my review of this sneaker that includes some pros and cons. Right off the bat, I want to say I'm not getting any money from Puma for writing this post nor am I getting anything in exchange.
Also, I am including a video from Zappos because they offer a really good visual of the sneaker (plus it helps to have different perspectives).
In my case, I bought a pair of Blue Depths – Quiet Shade White Puma Carson Sneakers from an online retailer. What got me interested in the shoe was seeing them on a friend at the gym. When I asked him how he liked the sneakers, he said he was super pleased.
More: Tiege Hanley Skin Care Kit Review
Given how they looked on him and his recommendation, I figured I'd give them a try. If truth be told, I've never owned a pair of Pumas so this would be my first experience with the brand.
So, are the shoes worth the money?
All I can tell you is that after wearing them almost daily for the past three months, I am very pleased. Now to be completely transparent, I need to tell you that I only use these shoes for walking and some occasional cardio work on the treadmill.
I can't tell you if they are good for running, jogging, etc.
What I Like:
The shoe has a sturdy rubber sole that offers a comfortable cushion while walking.
They are super light
Mesh design makes them breathable
Simple design – not flashy
Dark blue color
What I didn't like:
The tread on the sole seems to have eroded quickly
Shoelaces seemed a bit long
It's difficult for me to add more to the "What I didn't like" section" because honestly, the sneakers have been pretty awesome since purchasing.
Bear in mind I use these shoes for mostly casual purposes. If you are an athlete, the shoes may or may not be a good bet. In the time I've owned the Pumas, I can definitely tell you I've been happy.
You may have read other reviews that suggest the soles come off after a few weeks of wearing or that the size people have bought fits "snug". I wish I could offer you some insight into these issues but I can't because that hasn't been my experience.
So, are the Puma Carson sneakers worth the money? Obviously, that is something you will need to decide. In the time I have been wearing them, I must say I've had a positive experience.
Do you own a pair of Puma Carson 2 sneakers? If so, how do you like them? Are they something you put on as a casual shoe or do you run in them? Please feel free to share in the comments section below.