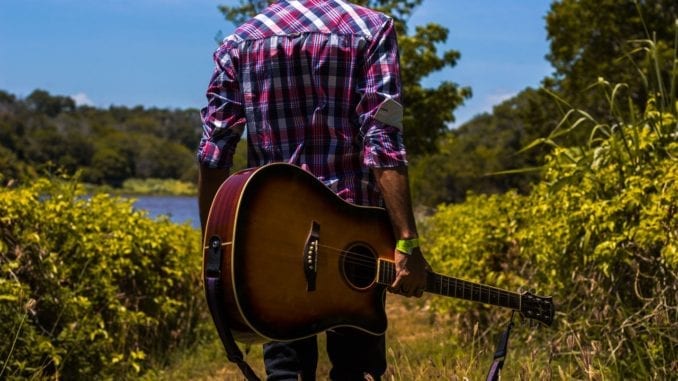 Review of Old Spice Exfoliate Charcoal Body Wash
Have you noticed Old Spice has recently rolled out a new body wash for men called Exfoliate with Charcoal? Wondering if this product is effective? Moreover, is it worth the money?
My hope in penning this piece is to answer these questions and a few more. Hopefully, by the end of this post, you'll have a good idea on what to expect with Exfoliate.
So, here is what happened. Recently, I purchased a 16 Fl Oz bottle of this body wash from Amazon. The reason? I was looking for something new to help me manage dry skin.
As you probably know, the winters in Chicago can be brutal. Even if you moisturize several times a day, dryness can still be a problem.
In the men's personal care market, scrubs are usually thought of in terms of the face. That makes sense because not much has been written about the importance of exfoliating the entire body.
As a way of coping, using a wash that couples as a scrub can go a long way in removing dead skin while locking in moisture.
Because I've blogged about Old Spice in the past and like their grooming gear, I figured giving Exfoliate a whirl might be worth it.
After using the body wash for two weeks, here are my impressions. Bear in mind I'm not getting a dime from Proctor and Gamble for writing this review.
What I like:
Pleasant, clean smell
A small amount goes a long way
The inclusion of tiny bits of charcoal that are sourced from the earth.
Easy to apply, particularly with a loofah sponge
Affordable price point at $5.00 (national retail price)
Upright container for easy storage in the bathroom
Can couple as a moisturizing body wash
Leaves skin feeling softer and less rough
What I didn't like
Honestly, there's not a heck of a lot that I can say negative. If my back were against the wall and I was forced to pick something, it would simply be to offer this in different scents.
While I like the fresh, clean smell of Exfoliate, it would be nice if one could buy it in scents, such as their Wilderness brand.
Worth the Money?
So, moving on to the heart of this blog post. Is Old Spice's Exfoliate with Charcoal worth the money?
Ultimately, you will have to decide. All I can tell you is that I've been super pleased with this body wash. My skin feels less rough and I can see with my own eyes the flakiness is no longer on my ankles and legs.
In my case, I use this gel once in the morning while showering. When I am done, I quickly apply a body lotion to seal in moisture. Speaking only for myself, I've found it to be an easy product to cycle into my daily skincare routine.
Final Thoughts
I recognize there are other reviews online that suggest Exfoliate by Old Spice isn't all that great. Some web-based reviews even point guys towards other brands with higher price points.
I certainly respect the experiences of others. That said, my use of Exfoliate has been a positive experience. In fact, I'd probably buy another bottle when this one runs out.
Have you used Old Spice Exfoliate with Charcoal? If so, what has been your experience? Do you like this body wash?