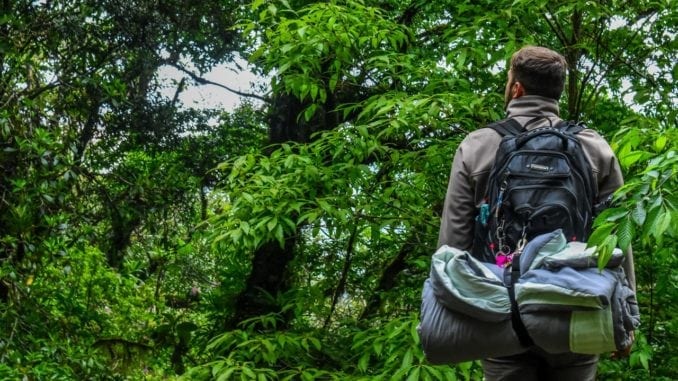 Outdoor survival gadgets
The Great Outdoors beckons, gentlemen. Hiking, biking, camping, fishing, kayaking: these are all great outdoor pursuits that can bring you a greater sense of inner peace and provide the weekend reboot you need to get back to the daily grind of urban life. That doesn't mean you need to leave all your gadgets behind.
You don't have anything to prove by roughing it outdoors. It's the wilderness – that's rough enough.
There are an estimated 50,000 Search and Rescue missions conducted in the United States each year. Men aged 20 to 25 are the most likely group to be SAR targets, seconded only by men aged 50 to 60. So, don't make yourself a statistic. Take a closer look at these life-saving, must-have gadgets for your next outdoor adventure.
1. PIEPS Micro Beacon – Let's face it: unless you're Bear Grylls there's a chance you could get lost in the wild. It happens so easily, but this handy little device can turn things around in your favor. The PIEPS Micro Beacon is the smallest and lightest 3 antennae beacon on the market. You can find it on sale with Amazon.
It's just 5.3 ounces with dimensions of 4.2 x 2.9 x 0.8 inches. This small device can save your life in the back country. It has a nifty feature that toggles between SEND and SEARCH automatically. Keep it in your pocket and the beacon is set to SEND. Pull it out of the harness and it automatically searches.
2. Baladeo Dakota Survival Card – This is a gnarly-looking gadget that packs a ton of functionality into the same space as your credit card. It's got a ruler, a bottle opener, two screwdrivers, belt cutter, saw blade, can opener, and a wrench. It has a stainless-steel finish and comes with a black nylon sheath and a length of paracord.
Related: 10 best survival tents 
Surprisingly, it's durable enough to actually perform the functions that it advertises. The Dakota can help you build a fire, set up camp, scavenge material from wreckage, and save you from having to lug around 10 different items. Yes, the Baladeo Dakota Survival Card can save your life, but it can also save you from boredom.
Go on and impress your buddies by opening your beer with something you pulled out of your wallet.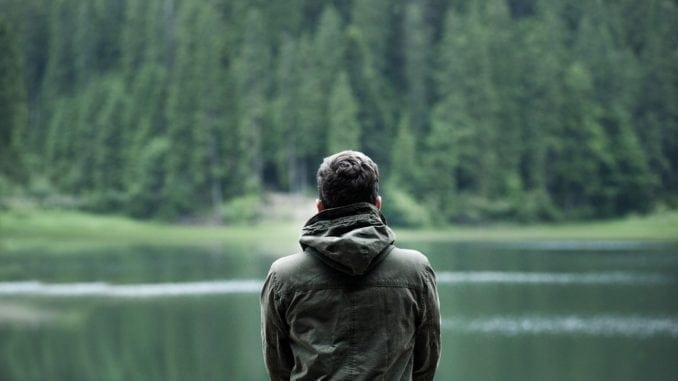 3. Lifestraw Personal Water Filter – You can survive for at least three to four weeks without food, but according to Dr. Claude Piantadosi of Duke University, you can only last about 100 hours in average temperatures without water. In a survival situation, you'll have less than that.
Finding a clean source of drinking water might not always be an option in the wilderness and that's why the Lifestraw Personal Water Filter is a must-have for outdoorsmen. It's available on Amazon. You can use it for up to a thousand gallons before you need to replace the Lifestraw, but it can be purchased in packs of two or three.
It might not seem natural – stooping down to a brown sludge pool and taking a drink, but the Lifestraw makes it possible. It has a membrane inside that filters out 99.99 percent of waterborne bacteria and parasites. It can also filter out microplastics.
4. Buschnell Bear Grylls SolarWrap Charger – Trips to the Great Outdoors often include GoPros, drone cameras, smart phones, and other battery-powered electronic devices. That's why you need to bring a solar power charger with you. This one is compact, lightweight and tough enough to have Bear Grylls' name on it.
The SolarWrap Charger is compatible with standard size and mini-USB input/output. It has a 2200 mAH lithium-ion battery onboard that can reach full capacity with 10 hours of direct sunlight. You can then transfer that energy to your portable devices. The solar panel rolls up to a small tube that can easily be stowed away in your field pack.
The SolarWrap Charger is also paired with Bushnell Powerview 8×21 Folding Roof Prism Binoculars.
5. The Caflano Klassic – Nothing beats waking up in the morning, breaking camp and still being able to enjoy a fantastic cup of coffee. You don't even need an extra kettle or pot for this gadget to provide your morning jolt. The Cafflano Klassic looks like a regular tumbler and only weighs 1 pound.
It's an all-in-one pour over style coffee maker. It comes complete with a burr grinder, a stainless filter, and pouring kettle. Plus, you get a drinking tumbler and lid. This product holds 450 mL and only takes about five minutes and three easy steps to produce a great cup. Take it anywhere and use it anytime.