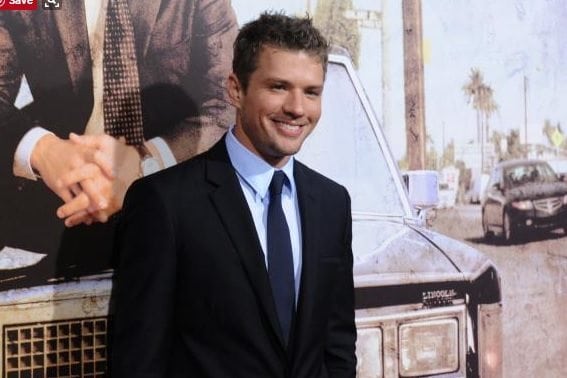 Ryan Phillippe Facts
If you had to make a list of Hollywood actors who are synonymous with the 1990s, Ryan Phillippe would undoubtedly be right at the top. He was front and center in the "sexy teen film" genre revival that spanned the decade, starring in both "I Know What You Did Last Summer" AND "Cruel Intentions."
He was also married to Reese Witherspoon, a perennial 90s "IT" girl in her own right. Beyond all that, however, he's actually led a pretty interesting career and life that most people don't know enough about. Below are 10 facts about Ryan Phillippe that you probably don't already know.
FYI: If you are curious about his unique sounding last name, you wouldn't be alone. He shared the following with Parade Magazine back in 2008: "We have French origins but ended up in Tennessee."
Guy File: Ryan Phillipe
Birthday: September 10, 1974
Birthplace: New Castle, DE
Height: 5'9
Eye Color: Deep Blue
1. He Was in the Funniest Movie in 20 Years
If you haven't already watched the movie "MacGruber," based on the series of SNL sketches of the same name, go ahead and watch it. We'll wait. Give Netflix a try, or if it isn't there rent it on iTunes or Amazon or something. Or, you know what? Just buy it – it's worth it.
Though the movie came and went at the box office with little fanfare, it is pound for pound probably the single funniest movie to hit theaters in, well, a long time. Ryan Phillippe played a huge part in it, playing the "straight man" to Will Forte's tornado of jokes that is the title character.
More: Learn about actor Chris Pine
Phillippe gets to show off his comedic chops and they are STRONG. Here's hoping he gets another chance to reprise his role in the sequel that, as of yet, has not been made.
2. He's Been Around Longer Than You Think
Even though Phillippe first burst onto the scene as one of the many, many teen stars of the hit horror film "I Know What You Did Last Summer," this wasn't his first entry into the world of acting.
Phillippe career actually began in 1992 after getting signed to a management company in New Jersey. His first major role came in the form of the ABC daytime drama "One Life to Live," which he managed to hang onto for a full year.
3. His Resume Is Better Than You Probably Think It Is
When someone is so synonymous with the 1990s, you probably assume the same thing about Ryan Phillippe that you do a lot of other actors in his generation – "boy he sure was in a lot of trash, wasn't he." While this is true, he's also been in a ton of heavy hitters.
He worked with Robert Altman on "Gosford Park" and was even in "Crash," which would go on to inexplicably win Best Picture in 2005.
4. He Co-Hosted WWE Raw
As part of the (quite frankly) bizarre marketing campaign for the aforementioned "MacGruber," Phillippe spent an evening in 2010 hosting WWE Raw.
The only thing weirder than that is the fact that his co-hosts for the event were Jonathan Swift (alright, no problem there) and Charo (… wait, what?).
5. He's a Baseball Fan
Many people don't realize that Ryan Phillippe is an unabashed baseball fan. He even named his son with Reese Witherspoon Deacon, after one of his ancestors – Deacon Phillippe who pitched for the Pittsburgh Pirates at the turn of the previous century.
6. The Sean Price Connection
When you look at Ryan Phillippe, you probably don't immediately "I'll bet he's a rap fan." You'd be forgiven, but you'd also be wrong.
Phillippe was even very close friends of the Brooklyn-born rapper Sean Price. After Price unfortunately passed away in the summer of 2015, Phillippe even got a tattoo in his honor.
7. He's Struggled with Depression
When you look at a guy as successful as Ryan Phillippe, it's natural to think "man, that guy has it all." This is especially true if you happen to be looking at him in, oh, say 1999 or so.
But things aren't all wine and roses in the Phillippe household – he's actually been suffering from depression since a very early age. He describes himself as a sad person who is also very empathetic, something of a perfect storm in terms of someone's sensitivity to depression. See video above from E-News.
8. Even Ryan Doesn't Like Most of His Movies
Alright, it's time to address the elephant in the room – while we've already established that Phillippe has a lot of hits on his resume, he certainly seems to have been practicing the mantra of "quantity over quality" for much of his career.
One of his harshest critics in that regard is, interestingly, himself. "I've made 30+ films over 20 years" he told the Los Angeles Times. "In my opinion, five of them are good. You want to make something great and a lot of times you end up disappointed." Perhaps that's a little harsh, but to be fair – he's not totally wrong. He IS often the best thing about bad movies, so he's got that going for him.
9. He's Been in Music Videos
Just when you think you've found all of the interesting little nooks and crannies in Phillippe's career, something else pops up that really makes you go "… HUH?"
Case in point: he's been in more than one music video over the years, beginning with Placebo's "Every You Every Me" in 1999. Though that one can be explained because it was on the "Cruel Intentions" soundtrack, he also played the role of a TV host for Outkast in their "Hey Ya" music video in 2004.
10. He's an Eternal Optimist
Despite the fact that Phillippe suffers from depression, he does seem to have something of an optimistic streak inside him. For proof of this, look no farther than his divorce from Reese Witherspoon… and the fact that the two somehow didn't even consider getting a prenuptial agreement before getting hitched, this despite the fact that they were both hugely successful at the time.
That's one rookie mistake he probably won't make again. They did manage to work out joint custody of their two kids, so that's nice.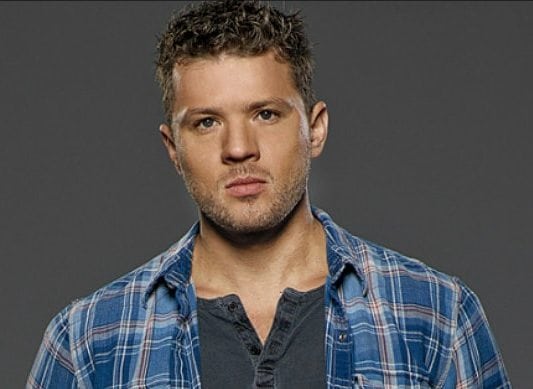 Bonus: Ryan Phillipe Info
Workouts
According to an interview given by Phillipe's personal trainer to Men's Health, Phillipe uses a combination type resistance training and cardio approach to staying fit. The core of his plan seems to center on Plyometric type exercises focused on building speed and power.
What's impressive about Mr. Phillipe is his ability to remain focused on achieving fitness goals. Remember, he's not a 20-something year old. Because men lose around 5% of muscle mass per year after 35, he's very likely doing intense weight training at least 3 times per week to compensate.
Ryan Phillipe Grooming Routine
Phillipe now doubt focuses on self-care. On some level, this is required for all men who struggle with depression. In terms of his career, he joins several other male celebrities who realize their success is uniquely linked to their personal appearance.
I've studies Ryan's appearance and viewed public photographs over a time span that covers 10 years. While I don't have inside knowledge, it's fair to say that he engages in a regular skincare routine.
My best guess is that he engages in a lumbersexual approach to grooming.  This means close attention to his facial hair and skin.
Because Ryan is in his 40's, I suspect he uses some type of hair product that preserves or deposits colors. I'm not saying he dyes his hair (even if he does – so what!). What I am suggesting is that he likely has some type of rinse that camouflages the greys and brings out natural color.  John Frieda makes a product just for guys like Ryan called Color Gloss. Check Amazon for product information and pricing.
In order for Ryan to continue keeping his youthful appearance, he'll want to stay with whatever he's doing on the anti-aging front. I suspect part of what he's mindful of (a lot) is preventing sun damage.
Additionally, because of his fair skin, Ryan's also likely minimizing dark spots through basic maintenance.
Summing Things up
Ryan Phillipe is a gifted actor who has managed to stay relevant for many years. Not an easy task when one considers how competitive things are in Hollywood.
His personal story is compelling. Thanks for taking the time to read this post. Be sure to LIKE Men's culture on Facebook!