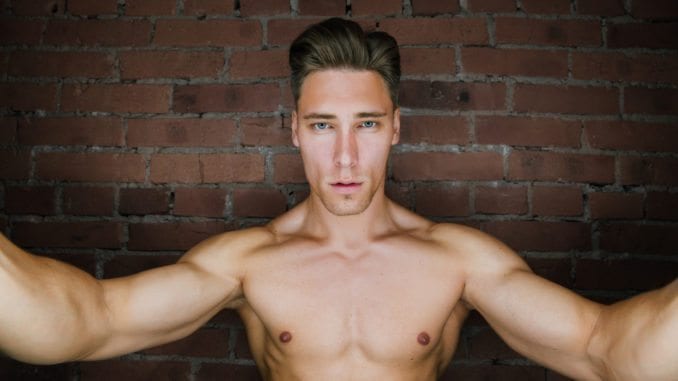 News analysis on Manly App coverage
Did you hear the buzz? There's a new app out that lets men and women alter their photos to add various features. For example, if you are a guy and want to see how you come off with a beard, you can do it in a few taps. If you are a girl wanting to see your arm with a tattoo, the app makes it possible.
It's called ManlyApp and according to the product's official Twitter page, you can "Meet the Manly Version of Yourself". Replete with a "vast library of resources" per a description from the download page, ManlyApp bills itself as a photo-editing program.
But here is the problem. Many websites have reported that "Manly" is a dating app when in fact, it's not. In other words, you can't meet people on it, can't communicate with others, and can't arrange hookups.
Have any questions or feedback? We'd love to help! Email us: manly.feedback@yahoo.com.

Download Now on iOS: https://t.co/NlA1xQtv6s pic.twitter.com/dXPdH1XmGg

— ManlyApp (@ManlyApp) August 23, 2017
What you can do is take an existing image of yourself, transfer it into the program, and add features to your liking. Want to see how you might look with bigger biceps? Manly has this ability. Think it might be cool to look 3 inches taller? It's possible with this app. Shoot, you can even change your hairstyle and eye color with this thing.
But for some reason, the app has been singled out, being portrayed as some kind of God-awful body shaming device.
But is that criticism really helpful?
In an interview with The Independent, Denise Hatton, the co-founder of the Be Real Campaign, suggested that programs like ManlyApp play into dangerous stereotypes about what it means to be an attractive man and is therefore toxic.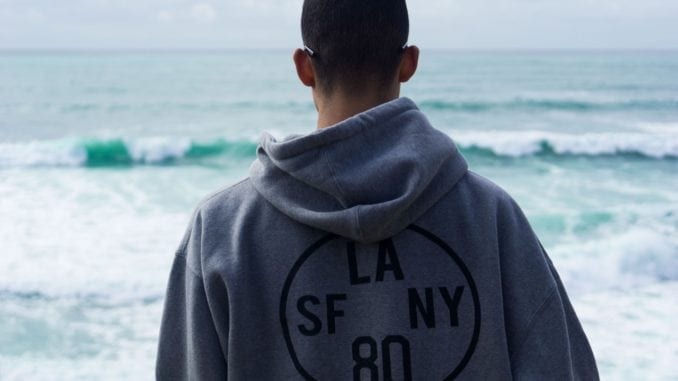 On this point, we agree. There may be some men and women with serious body image issues, who by use of the program, unknowingly worsen their self-concept.
That said, we can't place ManlyApp on its own island. There are literally dozens of similar photo-editing programs available for download. Examples include Retouch Me: Body and Face Editor. There's also Abs Booth: Six Pack Photo Editor, and Make Me Thin or Fat Body Booth.
While they may differ feature-wise, all of them share one common bond: they allow the downloader to alter their personal pictures. To keep it real, some folks probably use these apps for personal entertainment. But others will no doubt use to create a false image of their true selves.
And therein lies the problem – the not so subtle undercurrent that exists in our society where photo-editing programs like "Manly" (and all the rest) exist in the first place. Think about it – there wouldn't be a market for these apps if people weren't buying them.
The question is, why?
The best way to motivate yourself is to see yourself through #manly and chase it! 😎😎😎 pic.twitter.com/IiBuLppkdK

— ManlyApp (@ManlyApp) January 12, 2018
The hard truth is we are constantly being bombarded with messaging from manufacturers and lifestyle magazines about how to "look hotter" and/or "build the perfect body".
If we really want to help put a stop to body shaming, news reporting websites need to do a better job of exploring what fuels the creation of these apps in the first place.
Some of the same websites who incorrectly reported "Manly" as a "dating" app are the same ones who regularly show a parade of scantily dressed people, parading around with six-packs and huge biceps.
One news site who also couples as a dating app even shamelessly used the uproar over Manly to shill for its own services.
The negativity directed towards Manly is understandable and on some level warranted. But the emphasis on just the one program misses the larger point about the never-ending quest for body perfection in our society.
It's hard to hurl criticism for body shaming with one hand while using the other to regularly show images of people who look like they walked off a model runway.
Media outlets would do well to correctly report the facts and not repeat misinformation (aka – that Manly is a dating app). They'd also be smart to look at the larger issue on what's fueling the creation of these programs in the first place.
By doing so, we can make real steps towards helping people to develop healthier self-concepts.