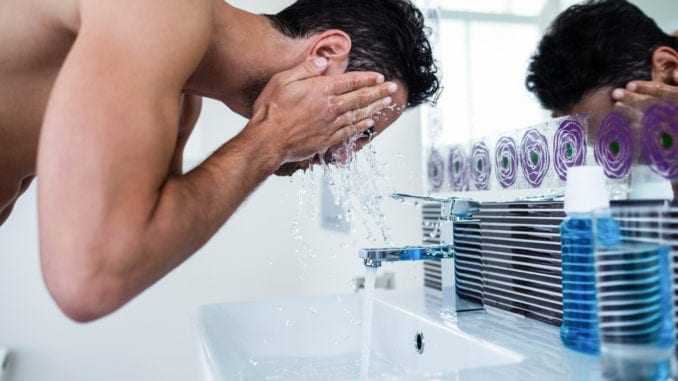 Kanapa by X-Tend men's skin-care product review
If you are like a lot of guys, you probably care about the way your face looks. I know that is certainly true for me. Is it any wonder that the men's grooming space is a multi-billion dollar endeavor?
Hoping to create a change in my skincare routine, I decided to try out the X-Tend Life Kanapa facial product line for men. They are a New Zealand based company that started in 1998. Many of their products are focused on anti-aging and healthier living.
Before we get too far into things, it's important that I share with you now that I'm not getting paid in any way for this review. Additionally, I have no vested interest in the company.
Now that we have that bit of information out of the way, let's move on to the actual review. In my case, I ended up ordering the following products directly from the company:
Kanapa hydrating facial fluid for men (3.38 FL OZ)
Kanapa revitalizing exfoliating scrub for men (3.38 FL OZ)
Kanapa foaming facial cleanser for men (3.38 FL OZ)
In my case, I used all three products over the course of a thirty-day period as part of my evening skincare routine. Bottom line: I have to say that I was pleasantly surprised.
Facial cleanser
To begin with, I found the foaming facial cleanser to be gentle and non-irritating. Because I've long struggled with oily skin, I worried that their product might not do the job.
Wow was I wrong. Not only did the cleanser remove the buildup of daily debris from my face, it also washed out the excess oil that was causing a bit of a shine.
Hydrating Fluid
As mentioned earlier, I incorporated the X-Tend Life  Kanapa brand into my nighttime ritual. It was during this time that I applied the hydrating fluid (after using the cleanser).
I tell you with confidence that the fluid has quickly become one of my favorite moisturizers. Not only does it go on light, a small amount goes a long way.
Moreover, it left my face looking smoother and healthier. Finally, the moisturizer didn't leave a shine like so many products do.
Exfoliating Scrub
I've always recommended that guys exfoliate and use some type of a mask at least once a week. In the case of the Kanapa exfoliating scrub, I've got to say I really liked it.
What's great is that it uses all-natural ingredients. Also, the scrub, which is brownish in color, contains antioxidants to help nourish the dermal layer.
Most surprising was that the product didn't cause my face to feel overly dry. If you've ever used a scrub before, you know that many of them can have this effect.
So, you are probably wondering if X-Tend's Skin Care for Men Products are worth the money?
I can only speak to my experience and say that I was very pleased with the cleanser, moisturizer, and scrub. They were easy to apply and stacked up nicely on my medicine cabinet.
If there's one thing guys prefer when it comes to a grooming routine, it's this – simplicity. When you order all three together, you have a built in facial care program ready to go with no hassle and no fuss.
Pricing on all three products varies. You can order directly from the company online or from online retail outlets. At the time of this post, the hydrating lotion has a national retail price of approximately $45.00 USD. The cleanser hovers around $23.00. And the scrub around $26.00.
Suggestion for X-Tend Life
I would be remiss in saying that if there was one downside to the men's product line, it's this – the skin care items don't come in a kit.
What would really help a lot of guys interested in buying your amazing products is to box – and sell them – together. This allows the consumer to order everything at once as part of a one stop shopping experience.
Final Thoughts
In the final analysis, I can say with certainty that I truly liked the X-Tend Life Kanpa skin care brand for men. There are other reviews on the web that may suggest otherwise but that just wasn't my experience.
What impressed me most about the trio of products was the emphasis on natural ingredients and anti-aging benefits. After using them in tandem over a 30-day period, I can honestly say that my face looks better.
Interestingly, a friend of mine even noticed a change. In my appearance. No, she didn't say that I looked younger. But she did remark that there was something different about my face (in a positive way).
Have you used X-Tend Life's Kanapa skin care products for men? If so, what was your experience? Be sure to share your thoughts in the comments below. A lot of guys would love to read what you have to say.