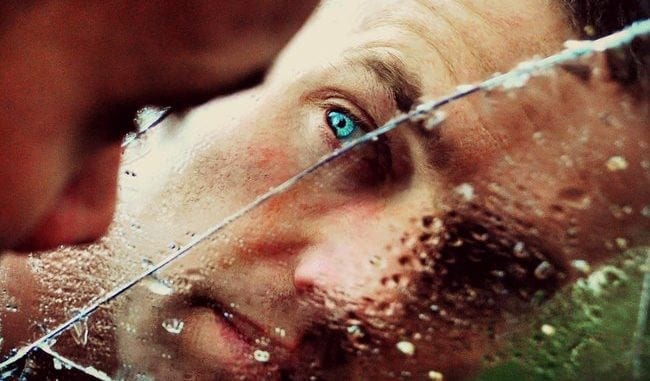 Non-Comedogenic vs Comedogenic
When choosing men's skin care products, you've probably read the words non-comedogenic and comedogenic on the back of the bottle where the ingredients are listed. But have you ever wondered what these terms mean?
Here's the truth – knowing the difference can save you a face full of zits.
Non-Comedogenic Definition
The American Academy of Dermatology defines a "comedo" as an "acne lesion". These are caused by oily, hard blockages that form because of an excess of sebum (oil) in the skin's pore.
Related: 10 anti-aging tips for men
When left untreated, these blockages can lead to unsightly blackheads, whiteheads and blotchy pimples. So when you read words or phrases that include "comedogenic" on a skin care product (aka: moisturizer) it's important to realize that those ingredients have a higher likelihood of clogging your pores and causing acne (comedones).
That's kind of important to know, isn't it?
What's Inside of Comedogenic Skin Care Products?
Skin care experts, including dermatologists, have a difficult time labeling ingredients that are comedogenic because not every man has the same skin type.
This means what may cause one guy to breakout with acne may not have the same effect another. But according to sound clinical research, there does appear to be a number of ingredients that dermatologists agree have a higher propensity to produce acne.
Below you will find a few of the "biggies" If you are struggling with pimples or oily skin right now, make sure you carefully read the product labels and keep an eye out for these zit causing additives.
– isopropyl myristate
– isopropyl palmitate
– myristyl myristate
– decyl oleate
– octyl stearate
– lanolins
– coal tar
– D and C red dyes
Non-Comedogenic Skin Care Products
Whenever possible, it is best to pick a skin care product that is labeled non-comedogenic. This point is particularly true if you have a history of breakouts.
More: Stress pimples: How to get rid of them forever
What many people do not know is that many of the facial products men buy contain comedogenic ingredients. Examples include shaving gels and creams, toners and sun-blocks.
That's why it's critical to read those labels to ferret out acne causing additives. Below, I will give you a few tips on how to correctly choose these products so that you can avoid embarrassing blemishes in the future.
Non-Comedogenic Facial Cleansers
There are tons of facial cleansers on the market. The problem is many of them can cause acne. Ideally, you'll want to pick a product that offers deep cleansing so that pores don't clog and zits don't form.
If you have oily skin, choose something that contains salicylic and/or glycolic acid; ingredients that eat away the oil but don't strip your skin of vital nutrients.
Men's Science makes a high quality
daily wash
that removes debris and impurities without drying out your face. And because it contains androceuticals, you'll also get a moisturizing effect.
Non-Comedogenic Moisturizers
Try to look for products that read "lightweight" and "oil-free". While not a guarantee, it's a good bet they don't contain comedogenic ingredients.
More: How to get rid of baggy eyes and dark circles for men
Ideally, the consistency should be thin but meaningful. Soothing agents, like hyaluronic acids that bind water and vitamin E glycerins, are your best choices.
Cetaphil makes a great daily moisturizer with sunscreen that is non-comedogenic and is dermatologist recommended.
Non-Comedogenic Shaving Gels
If you are a guy, there's a good chance you take a razor to your face at least once a week. But did you know the type of shaving gel you use may be clogging your pores and encouraging zits? Yep, it's true.
That's because when you shave, you are actually irritating your skin at the dermal level. This in turn creates tiny tears and openings; something comedogenic ingredients love to get into and clog up!
More: How to shave your butt the right way
This is why it's important to pick shaving gels that are water based and don't contain alcohol. Look for additives like tea extracts, allantonin and aloe vera.
A nice one to consider is Optimal Men's Triple Function Shave Cream. Not only is this one non-comedogenic, it also contains natural anti-bacterial agents to help acne from cropping up.
Non-Comedogenic Body Lotions
Oily skin and acne aren't confined to the face. The truth is, you can experience skin blemishes anywhere on the body. For example, have you ever noticed pimples on your chest or back?
When looking body moisturizers, skip the cheap stuff. That's because most of them are loaded with comedogenic ingredients and toxic parabens. Sad to say but it's true.
Instead, choose a product that is non-comedogenic and contains natural elements. Cetaphil makes a terrific body lotion that's good for all skin types and is non-clogging.
Comedogenic Behaviors in Your Life
You may already be using non-comedogenic products. But that doesn't mean you aren't subjecting your skin to zit causing agents. That's because research demonstrates nearly 62% of men don't wash their hands after pooping.
Germ ridden hands that touch the face are bastions for comedogenic ingredients and bacteria. That's why it's really important to clean your hands properly after relieving yourself. Here's a great guide published by the CDC on this topic.
Also, think about wiping down your cellphone with a disinfectant wipe each day. Believe it or not, comedogenic byproducts can sometime get on your device, which in turn transfer to your face.
The end result can mean pimples, blackheads and nasty blemishes.
References:
PMC Europe: Non-Comedogenic Cosmetics
CDC: Handwashing Guide
Daily Mail: Most Men Don't Bother to Wash Hands