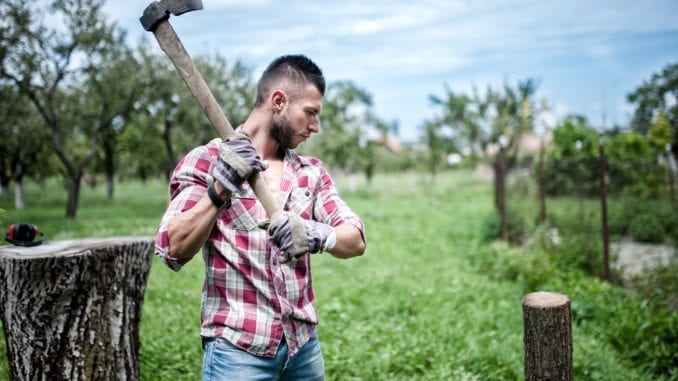 Review of No. 63 Men's Shower Gel
If you are like most guys, you probably want to use a body wash designed for men that cleans your skin while giving off a masculine scent. But trying to find the best product can be a chore because there's so many of them on the market.
Given interest in this topic, I recently decided to try out a body wash called No. 63 from the folks at Pre de Provence. After hearing about the soap from a friend who works outdoors, I figured why not try?
After all, he primarily works in the heat and is as much of an expert as anyone on getting rid of body-stink, you know?
So, here is what happened. After reading up on the gel, I purchased an 8oz fluid bottle online from Amazon (see price). You can saddle my back and call me a horse but there was just something cool about the packaging.
Maybe it was the brown plastic bottle with the old-world font on it, who knows? At any rate, here are my impressions of this shower gel with an important caveat.
No.63 is marketed for dual use as a hair and body wash. I did not use it on my hair. The reason is simple. Because I have experienced thinning hair over the years, I didn't want to apply a product that wasn't specifically designed to address this issue. See this review post on Dove Men Care Thickening Shampoo to learn more.
OK – let's move on to the question. Is No. 63 Men's Shower Gel worth the money?
In the two weeks that I have used, I have to say that I've been mighty impressed. For starters, the gel smells exactly as advertised. In case you are wondering what I'm talking about, here's everything that goes into the scent:
Cedarwood
Leather
Tobacco
Pepper
What I liked about this shower gel is that the scent doesn't overpower. If you've ever used something like Coast or Irish Spring, you know how strong the smell can be. This simply isn't the case with No. 63. Think subtle, masculine tones that are eerily close to the cologne 1-Million by Paco Rabanne. If you've ever spent any time in the deep woods by a campfire, you know that "burnt" smell. That's how No. 63 comes off to me.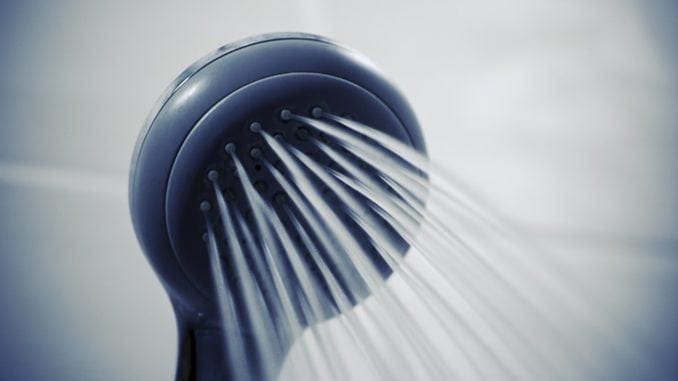 How does "No. 63" feel on the skin?
You may be wondering how No. 63 feels? I know that I was. Over the years, I've learned a lot of products marketed to men for use in the shower are loaded with harsh chemicals that tend to dry skin out.
All I can tell you is that after using for 14-days, I never experienced any problems. The gel itself contains a combination of glycerin, shea oil, and aloe vera that are designed to soften and moisturize.
Now I will admit that I always moisturized afterward with a product designed for men's dry skin types. In my experience, No. 63 does a good job of capturing and locking in water molecules, which you kind of need if you want your skin to remain hydrated.
Here's what you need to know. A little bit goes a very long way. In my case, I only used a quarter-sized amount on a washcloth and it lathered up plenty.
As an aside, I did use this wash on my face. They don't market it for this, but I was just wanted to see what would happen. To my surprise, everything turned out all right.
Frankly, I was expecting it to do a poor job but just the opposite happened. The shower-gel got rid of the oily residue on my mug just fine.
Would I buy No. 63 again?
The best way of knowing if a product is worth the money is when a consumer decides to buy it again. In the case of No. 63, I absolutely would.
Not only did it do a decent job with cleaning my body, the scent was pretty awesome. Two female friends of mine picked up on the product when we were close and immediately asked what I was wearing.
When I told them it was a body wash, they were kind of surprised. "Really? Which one? I should pick that up for my boyfriend," said one of them.
Now let's get down to business. At a national retail price of $12.95, I'd be hard pressed to tell you this gel is a rip-off. To me, it was a good deal.
I recognize there are other reviews online to suggest this men's shower gel is overpriced and that it doesn't smell all that great. Please know that I respect the opinions of others and can only share my experience. Whenever you shop for something, it's always a good idea to scout around to see what others think, you know?
If you are looking for a body gel for men that vibes out rugged, No. 63 might be ideal for your situation. Well, there's my review. I'm giving it five stars.
Have you used No. 63 men's body gel? If so, what was your experience?