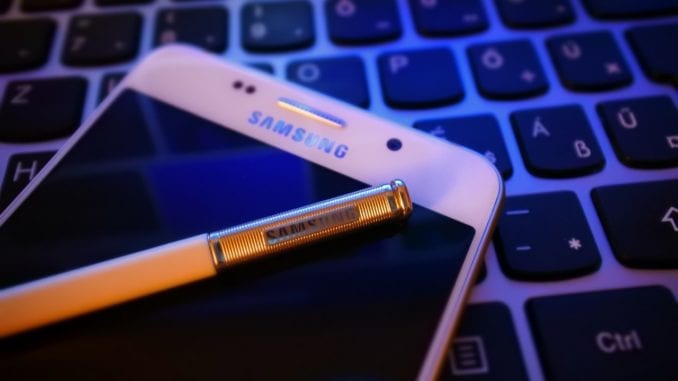 Trending News: Phones that fold
Samsung is gearing up for its annual developers conference in San Francisco on November 7th, 2018. There won't be too many surprises because the tech. giant from Korea has already leaked news of its latest developments to the media. High on the list is what's been dubbed 'the holy grail of handheld' – the folding Galaxy phone.
The first leaks popped up around 2011. Samsung was rumored to be developing a handheld device that featured a folding hinge down the center line. Then, a number of patents were awarded to Samsung that featured folding and rolling OLED screen displays.
The device will certainly be a component of the keynote address for the Samsung conference, but it might not be available to purchase until 2019, which would put it in line with other developers like LG and Huawei.
Related: Apple rolls out new products
Samsung isn't the only contender to reach folding phone greatness. California-based developer Royole has pre-empted Samsung by announcing its folding phone – the FlexPai is commercially available for users in China.
In a video from Ice Universe, Royole ran through the specs of their newly-minted device. It unfolds to 7.8 inches and when folded, the FlexPai operates like a 4-inch smartphone.
This is the "world's first foldable screen phone" released by Rouyu Technology, which will use the Snapdragon 8150 processor, but its design is very rough, just to seize the "first", this is a futures product. pic.twitter.com/M0v9o2z0Bw

— Ice universe (@UniverseIce) October 31, 2018
LG is set to release its own version of the folding phone at the CES 2019 conference in January. The LG foldable handset is still just a rumor at this stage, but LG isn't batting away any speculation either.
When pressed about the release of their foldable phone, LG's head of global corporate communications Ken Wong cryptically noted that "anything is possible at CES".
Huawei's CEO Richard Yu commented in an interview with German news site Die WELT "Why are you still using a computer? Probably because the smartphone display is too small for you. We will change that.
It is conceivable that a display can be folded out." Expect more updates on their foldable handset to come in lock step with Samsung with release dates for a 5G foldable handset to follow in 2019.
Foldable and bendable screens are the next wave of digital display and these handsets will pave the way to the future. This technology is shrouded in rumor, but one thing is for certain – they won't be cheap. You can expect to shell out nearly $2,000 USD for the earliest devices to hit the market in 2019.
Don Pezet, CIO and Co-Founder of ITProTV, an online learning platform for IT professionals, shared the following with me as part of this piece. "A larger screen allows for better viewing of text in diagrams and command-line demonstrations which is essential for effective online training," says Pezet.
Would you buy a folding phone?