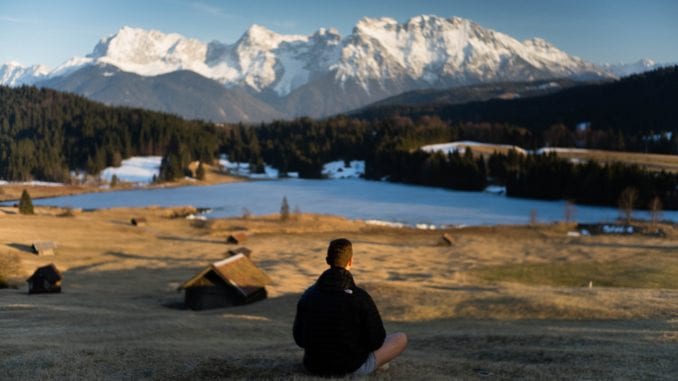 Review of Return of the Gentleman by Heer
Believe it or not, a lot of guys like reading books that focus on self-improvement. The problem is finding quality material that speaks directly to men can be difficult to find.
Don't get me wrong. Those books do exist. But many of them focus on career advancement and transforming oneself into an alpha male.
Not to be left out, there are also the garden variety books that are gender neutral but aren't really targeted towards males.
That's why I was pleasantly surprised to read a short(ish) book called: Return of the Gentleman: Creating Nurturing Connections by Embracing the Authentic You by Dain Heer.
What follows is my quick review, based on my personal observations. Before diving too far into things, I want to state now that I'm not getting any money for this write up from the author or compensation through an affiliate program.
What I Liked
Right off the bat, I liked how the book immediately set an inclusive tone. You'll find no hyper-masculine bravado in this read, which I must say is refreshing.
Here are some plusses, bullet-pointed to make things simple:
The book challenges men to reconsider their definition of what it means to be a gentleman.
An honest exploration of today's masculinity crisis.
Encourages readers to get away from toxic self-judgment.
Asks men to honor who they are by getting in touch with their authentic selves.
Provides a blueprint for guys to create nurturing relationships with themselves and others.
A meaningful examination of sexualness, contextualized through the male lens.
Perhaps the most compelling part of the book relates to the last bullet point on "sexualness". Heer defines this concept as a space of being.
What does this mean? According to the author, it is healing, caring, nurturing, generative, creative, joyful, expansive, and orgasmic.
Speaking only to myself, this resonated with me because too many men seem to focus on the obtainment of sex without creating awareness around other important aspects.
I also appreciated the section of the book that examined how men can create nurturing relationships. At its core, Heer is offering helpful insight to men about why creating supportive bonds with other men is important while challenging all of us to ditch stereotypes.
As a counselor, here is what I know. Men are terribly lonely. The problem is many of us don't know how to go about the business of creating (or maintaining) friendships that are mutually supportive.
That's why the section of the book that addresses the issue of relationships was so meaningful.
What I didn't like:
Honestly, I can't say there wasn't a whole lot I didn't like about this book. If I had to pick something, I suppose it would be the need to focus more on personal accountability.
Yes, the author addresses this in chapter six but to my eye, it needed a little more substance. But again, I'm simply pointing out something for the sake of offering balance.
Wrap Up
The central question of this blog post is simple: Is Return of the Gentleman by Dain Heer worth the money? Speaking only for myself, I can tell you that I seriously enjoyed this book.
At a national retail price of $15.99 (e-book may be less), I'd be hard pressed to tell you it's overpriced. To me, it is not.
In closing, I'll just add this tidbit. The book pulls on several mindful concepts that echo larger themes linked to new-ageism.
If you are a follower of this blog, you already know we do that a lot around here. That said, I recognize there are some readers who aren't all about Zen.
Should this be the case for you, Heer's book may not be to your liking. But if you are a man who wants to focus on conscious living, Return of the Gentleman may be a great fit.
Have you read this book? If so, what were your impressions?