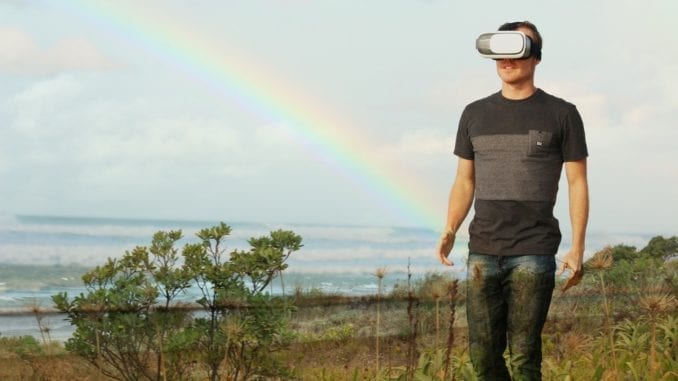 One day soon, virtual reality may be your new partner in mental health. We explore the issue and talk to an expert
Virtual reality isn't just for playing video games. VR therapy is now being incorporated in clinical treatments for addiction, phobias, and post traumatic stress disorder (PTSD).
Most recently, virtual reality treatment was studied as a novel way to help children in the autism spectrum overcome phobias.
The publication of the study conducted by the National Institute for Health Research (NIHR) comes during World Autism Awareness Week.
Virtual Reality and Autism Research
Autism, sometimes called Autism Spectrum Disorder (ADS), affects a person's ability to effectively communicate, interpret external stimuli and often involves repetitive behavior such as rocking back and forth and banging the head.
The Centers for Disease Control estimate that autism affects 1 in 59 American children.
The clinical study looked at the feasibility of combining virtual reality with cognitive behavioral therapy (CBT) to help autistic children overcome their fears.
Autistic children often have problems with specific phobias such as riding in vehicles, being near animals or certain objects like balloons and bags.
Phobias, Children and Autism
Phobias in autistic children are different because they are so specific. It's certain types of people, odd associations of objects, and locations that trigger their fears. This makes planning typical exposure therapy more challenging.
The researchers used virtual reality to create specific environments and scenarios for the autistic test subjects. Their study didn't employ headsets either.
The images were projected on the walls of a small room in a 360-degree panorama. The study found that virtual reality technology treatment significantly improved the confidence of children within the autism spectrum when partnered with CBT.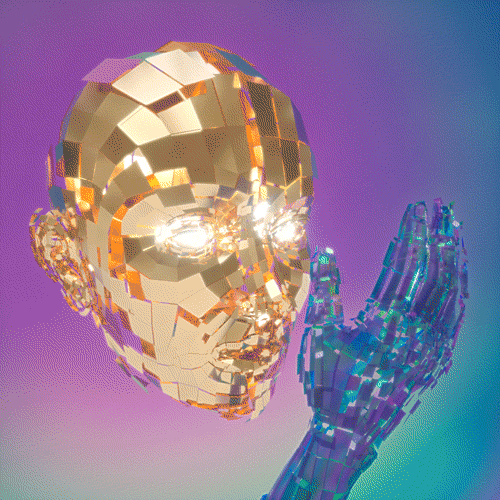 Virtual Reality Technology
Virtual reality was first developed in the 1960s and it was first widely seen in movies like The Lawnmower Man (1992) and The Thirteenth Floor (1999).
More recently, headset devices like Sony's Morpheus and the Occulus Rift have made VR experiences more sophisticated and affordable.
Essentially, a gaming-style computer creates images, a display headset or screen present the images to the user and a tracking platform translates the user's movements back into the system.
That's the basic formula, but new virtual reality platforms are incorporating aromas and sensations like splashes of water to completely suspend a person's perception of reality.
Virtual Reality as Therapy
Virtual reality is such a powerful therapy tool because of its immersive nature. It can trigger physiological and psychological reactions that are similar to what someone would experience in real life. Our lives are guided by perceptions.
We experience the world around us through what we can see, hear, smell, touch and taste. So, virtual reality presents the opportunity to recreate scenarios in a controlled environment that influence our perceptions.
Related: Does hypnotherapy for anxiety work?
Although there hasn't been a great deal of media attention placed on virtual reality psychotherapy, there are a number of service providers, government health organizations, and tech firms that are laying the groundwork for a robust VR therapy industry.
One way that psychotherapists can reach new clients in the virtual domain is by creating a virtual office. VirBELA's platform, Open Campus, allows you to host therapy sessions in a fully virtual environment. VirBELA is one of the leaders in creating 3D immersive domains for collaborative interaction and learning.
Business owners and individuals can create a personalize private team room with virtual office space and lounges for about $200/month. Clients and therapists can then share files and chat without having to actually see each other in the real world.
Pixvana, a virtual reality solutions provider, recently announced that it would create a virtual reality therapy system for treating adolescent anxiety and depression.
According to the Anxiety and Depression Association of America, 25 percent of children between the ages of 13 and 18 suffer from anxiety disorders.
To combat these psychosocial disorders in youth, Pixvana created several virtual scenarios that provide adolescents and children with a safe space to learn coping strategies for anxiety and depression.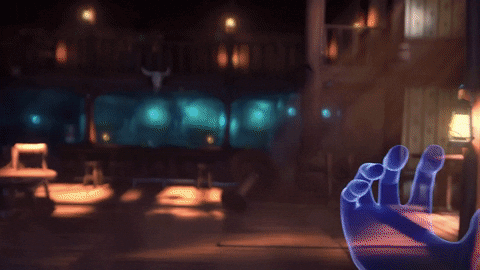 New Pathways For Coping
In a November 2018 press release, Rachel Lanham, Chief Operating Officer at Pixvana, described their project as "an immersive and stimulating learning experience, and highly effective at communicating important messages and coping strategies.
We hope this project can make a difference among teens by using technology to help break down stigmas that may exist about depression."
The University of Oxford has been combining virtual reality technology with clinical psychological science for over 15 years.
Their spin-off company Oxford VR is working to automate therapy for phobias, psychosis and social anxiety disorders. They create virtual avatars, virtual coaches, that help potential clients face their fears.
For example, you can look down at Central park from the top of a skyscraper or explore a den of poisonous snakes knowing that you are actually located in a safe environment and well out of harm's way.
What Will The Future Hold?
By incorporating these types of treatments into traditional clinical therapy sessions, the thinking is a greater ability to help more people suffering from mental illnesses.
So, will this become the norm? Guy Counseling asked Sal Raichbach PsyD of Ambrosia Treatment Center about the future of virtual reality psychotherapy.
"In the real world, exposure treatments can be costly and inconvenient, and therapists can't always escort their clients to address the source of their fear.
In this case, facing threats in a virtual world is more practical and cost effective. Using VR can also alleviate some of the fears surrounding exposure therapy and could drive more individuals to address their issues."
He went on to say that "as the technology becomes better and more cost-effective, I wouldn't be surprised to see virtual reality therapy becoming a standard form of treatment."
What do you think? Should it prove to be safe and effective for certain mental health challenges, would you be open to this approach to wellness?
—
Scientifically Reviewed By: John D. Moore, PhD