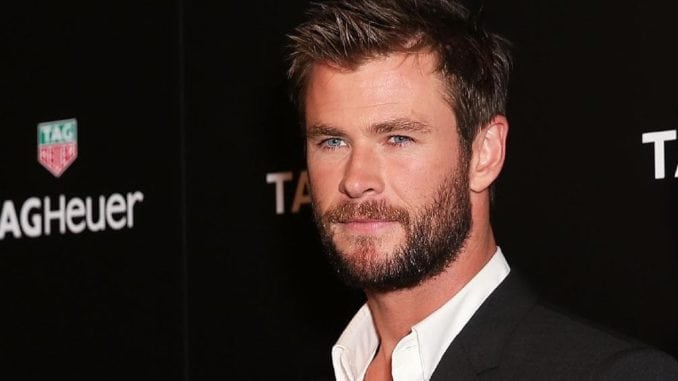 Hemsworth to get all Hulk!
After years of playing everyone's favorite God of Thunder Thor, Chris Hemsworth is changing things up and is going to be the Hulk!  No, not the Big Green Guy but Hulk Hogan!
The Hollywood Reporter broke the news that the 35-year-old Australian actor Hemsworth, known for his roles in Marvel films and as Captain James T. Kirk's father in the film Star Trek, will suit up to play the Hulkster in a new film for Netflix.
The movie will be directed by Todd Phillips, who helmed The Hangover Trilogy and the upcoming DC Comics film Joker starring Joaquin Phoenix.
While Hulkamaniacs around the world are rejoicing, Netflix has not yet set a release date for the project.
The film will be written by Scott Silver who penned 8 Mile, The Finest Hours and The Fighter. Academy Award winner Michael Sugar will produce along with Hemsworth and Eric Bischoff.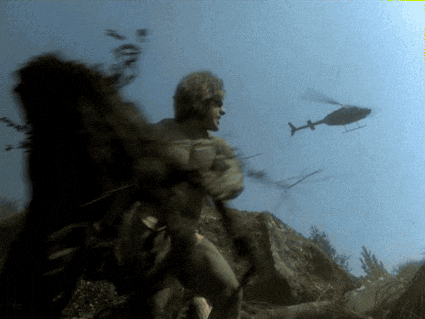 Bischoff is known to many for his time running World Championship Wrestling, In the 90s, WCW was a main competitor of World Wrestling Entertainment and signed Hogan in order to compete with the rival company. Bischoff eventually went to work for the WWE after they purchased WCW in the early 2000s.
Related: Get Thor's beard!
The film is said to chronicle Hulk Hogan's beginnings and his rise to the top of the WWF, as it was called then, and his crossover into mainstream television and film.
Beginning his career in Florida in the 1970s, Hogan became one the biggest stars in the history of wrestling, spinning off into his own toys, cartoons, television shows and films.
In his later life, Hogan was besieged by a number of scandals both personally and professionally. However the film will not address this part of his career and instead will concentrate on Hogan's origin as a pop culture icon.
Hemsworth recently released his own workout app called "Centr." The app offers users customized workout and eating plans so they can achieve their own unique fitness goals. Hemsworth also appears in the upcoming reboot of the Men In Black franchise, MIB International.
It's not yet know if Hemsworth, who became known for his flowing hair in the first two Thor and Avengers films, will mimic Hogan's trademark long blond but thinning locks.
What do you think? Is Chris Hemsworth a good fit for this role? Will you watch?