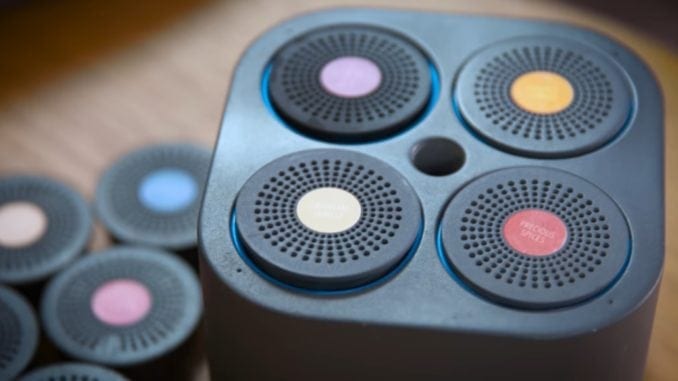 Moodo Smart Fragrance Box Review plus how to get it to work
Thinking of buying the Moodo Smart Fragrance box for your home? Wondering if the device really works? Is this product worth the money? I'd like to fill you in on my experience. Now this is a long post with key some background information so bear with me.
Essentially, the "Moodo" (that's what I call it for short) allows you to become a scent DJ. You load in four scent pods, connect the device to your smart phone, smart home or WiFi enabled device, and mix and match the fragrances until you're in aroma heaven.
The concept is kind of cool, don't you think?
Backstory
I'm not a neat freak and I don't have much of a nose for fragrance. A week could go by without me picking up my laundry or vacuuming the pet hairs off the rug. One night, I got an unexpected call from a lady friend who wanted to stop by for the proverbial Netflix-and-Chill.
I rushed around the house to give it a spot clean but when my girl arrived she kept wrinkling up her nose. Apparently, I hadn't taken the time to set the right aroma mood. Needless to say, the night never got intimate and we just had a quick cup of coffee and that's it.
More: Is the Rocketbook Wave Smartbook with the money?
After that, I scoured the internet for some help and ran into the Moodo Smart Fragrance Box. The next time I got that special call it only took a few seconds to choose a preset Moodo fragrance blend that had my girl cozying up for the long haul.
The Specs
The Moodo device is small but has a surprisingly large fragrance output that can easily cover an entire bedroom or living room. The device itself is just a lightweight square box that sits at 4 inches x 4.8 inches.
It comes with a 90-230 V electrical power cord and you can choose whether you want to include a battery pack with the device to make it more portable. The starter pack comes with 4 fragrance pods that are bundled into a "fragrance family".
They're already grouped to make it a bit easier for you to create a harmonious mood. For example: Beach Party comes with fragrance capsules such as Sweet Sand and Amber Marine. You can purchase scent families or individual scent pods to mix and match your own fragrance families.
You can now customise the smell in your home with @Moodo_co smart scent box https://t.co/SwpV9YHpOg pic.twitter.com/EI2x0IMmUG

— Stylus (@Stylus_LIVE) February 16, 2017
How Does it Work?
The Moodo Smart Fragrance Box just needs to be placed in a central location and loaded with your choice of individual fragrance pods. You can turn the device on/off by using controls on the device itself.
You can also increase/decrease the intensity of the scents using the controls, but that's not what makes this product exceptional.
You're going to want to download the Moodo app from the Apple Store or Play Store for Android devices. The app is not that great, in fact it has loads of glitches and connectivity problems.
If you can get it to connect to your device, then congratulations – you've gotten farther than most users. It needs some work, but the app interface is fantastic. It recognizes which scent pods you've loaded into the device.
Just like a DJ uses sliders to bring in the beat, you can use touch-sensitive sliders to increase or decrease an individual fragrance on the fly. When you're on your way home, you can even schedule the device to turn on and off remotely.
You can also make your own presets. I have presets for things like "party starter" and "Jennifer's favorites".
Another way to connect with the Moodo fragrance box is by using Amazon Alexa. You just add a skill to Amazon Alexa and download the "Moodo Alexa Skill".
Google's Virtual Assistant also connects to the Moodo box and its as simple as saying "Talk to Smart Moodo". This device works the best with a smart home service and a WiFi connectivity that is 2.4Ghz or higher.
The device itself comes with a fragrance family and costs just under $200 USD. Each four pack of scents lasts for about 60 hours and comes at a cost of about $40 USD. You can't mix four different scents if you buy them individually. They will come in a pack of four regardless.
The Moodo Smart Fragrance Box also does not come with a warranty but if you're looking to shave off about ten dollars you can opt out of the battery pack.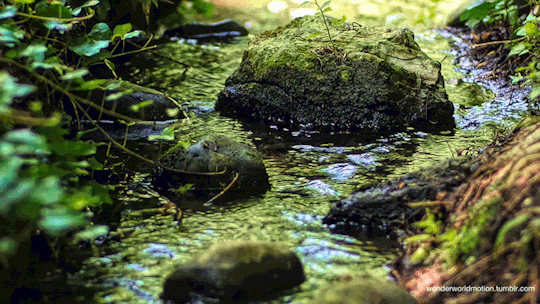 The Benefits of Having a Scent Diffuser
Our sense of smell has a powerful effect on our mind and body. Fragrances are made up of thousands of chemicals that our bodies sense through the olfactory system and certain fragrances have specific physiological effects.
For example, lavender is known to promote relaxation while rosemary has been documented to exhibit the opposite effect. A recent study on scent therapy found that the smell of oranges reduced anxiety and promoted a sense of calmness in female participants.
Rip Off or Worth the Money?
As mentioned earlier, this product isn't cheap. My device is connected to my phone with the mobile app and I enjoy mixing the fragrances on my way home. I'm one of the lucky ones though.
Amazon is littered with bad reviews for the user interface and connectivity problems. If you're into smart home services such as Amazon Alexa and Google Assistant, then you'll get more out of this gadget than others who just use it with their smart phone or have to use the controls on the device itself.
Setting the right mood goes beyond just smelling good, but it's a nice touch and you won't have to feel guilty browsing the scented candle aisle at your local grocery store.
So, is the Moodo Smart Fragrance Box a rip off or is it worth the money? All I can tell you is that once I figured out how to properly use it, I was very satisfied with the results.
Do you own this product? If so, how do you like it? What's been your experience?