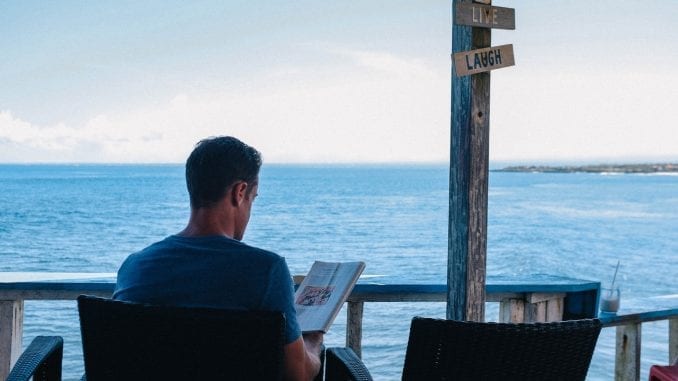 10 Books To Read When Depressed
When you're feeling a bit down in the dumps, a great story might offer some comfort and inspiration in trying times. There are plenty of self-help books out there to help men deal with depression, but you can never underestimate the power of a novel to influence your thoughts and emotions.
A novel well-told can transport you to another world and help you experience different perspectives. You might feel a sense of kinship with the characters if they're experiencing similar problems. You might also enjoy a bit of escape by immersing yourself in a fantasy world that only exists on the pages.
We wanted to help you find the best novels to read if you're feeling depressed. This way, you won't waste your time scrolling through endless titles on Amazon. That can be a frustrating experience. So, here is a curated list of novels that will stimulate your mind and ease your anguish.
FYI: The books listed below link to Amazon; an organization Guy Counseling is affiliated with.
1. The Count of Monte Cristo by Alexander Dumas
What's It About: A young sailor named Edmond Dantes is thrown in prison by his jealous associates. He meets a fellow inmate who educates Edmond and tells him the whereabouts of a hidden treasure. If Edmond can escape, he plans to exact revenge on all those who betrayed him. However, he learns that there are many complicated faces of evil.
Why You Should Read It: This is a classic novel. Some guys have already read it for English literature classes, but this is a story that never gets old. That's because it deals with such universal themes and the main character practically leaps off the page. Edmond Dantes suffers so much and finds the ultimate revenge. Reading this book when you're feeling down and out can give you a real sense of hope. Plus, who doesn't love rooting for the underdog.
See  Amazon for price.
Related: Is the Book "Return of the Gentleman Worth Buying?
2. A Portrait of the Artist as a Young Man by James Joyce
What's It About: This novel traces the intellectual and spiritual awakening of Stephen Dedalus, the alter-ego of James Joyce. Deeply lyrical and nuanced, this novel calls into question the conventions of the Catholic church and the Irish identity. As Dedalus grows, so does the narrative voice and readers witness the maturation of the young artist as the pages turn.
Why You Should Read It: It's hard to believe that this was Joyce's first novel. Talk about hitting it out of the park on the first pitch. The main character is someone that experiences deep levels of religious and intellectual awakenings. Reading this book might compel you to ask yourself some challenging questions about your own beliefs. If you struggle with religion and spirituality, then you'll nod your head in agreement from the first page to the last.
Buy it on Amazon today.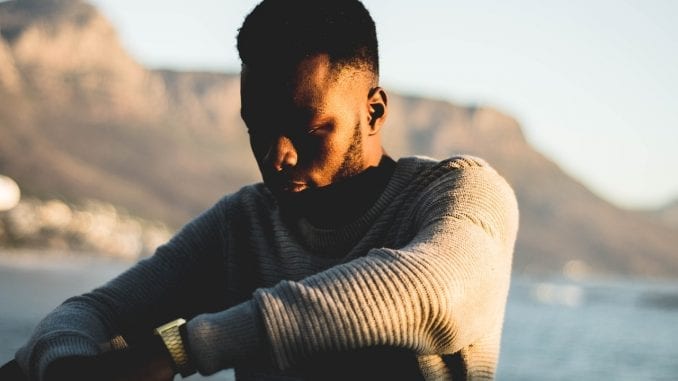 3. Blood for Karen by Frederick S. Blackmon
 What's It About: Jason Stewart is a young man at the crossroads of his young adult life. He returns to his war-torn hometown to find his childhood love, a girl named Karen. But this isn't an easy romance. Karen is now the leader of a group of dangerous, armed rebels and Jason must decide if he's willing to pay the ultimate price to prove his love.
Why You Should Read It: Have you ever suffered from unrequited love? Have you ever been ghosted by your crush and it made you feel like crap? Well, the main character of this story doesn't let any of that stop him. Jason Stewart has an indomitable spirit. While he's pursuing Karen, he picks up a true cause that's worthy of his passion. Maybe there's an important cause out there that needs your passion, too.
Buy it on Amazon today.
4. The Perks of Being a Wallflower by Stephen Chbosky
What's It About: This cult favorite coming-of-age story follows Charlie as he navigates the difficult waters of adolescence. Charlie deals with sex, love, loneliness, and all the problems of growing up a wallflower. The narrative is funny, heartbreaking, and authentic. This novel was A years-long #1 New York Times bestseller, an American Library Association Best Book for Young Adults and Best Book for Reluctant Readers, and became a movie starring Logan Lerman and Emma Watson.
Why You Should Read It: Feeling socially awkward is so frustrating. The loneliness, anxiety, and depression – it's all there. But what if you read a book that made you feel like you weren't alone? This is a great read for guys who had a difficult time in high school or feel like they still can't shake those growing pains as an early adult. It's also possible that this story illuminates how far you've come on your own personal journey.
Check out Amazon for pricing.
5. The Outsiders by S.E. Hinton
What's It About: A true classic, this novel defined the Young Adult drama. It follows Ponyboy Curtis, a young teenager from the wrong side of the tracks. His life is sent spiraling when a rival gang member is killed by Ponyboy and his friend Johnny. While on the run, Ponyboy questions his place in society and finds that the lines separating the classes aren't as hard and fast as he once believed.
Why You Should Read It: A group of young guys who are deeply underserved by the world around them find a place in society through a random good deed. That's just the tip of the iceberg with this story. The Outsiders is a coming-of-age novel for bad boy types and guys dealing with childhood trauma and anger issues. So many guys will find themselves in these pages and find guys that they like in these pages, too. It's a must-read.
Visit Amazon for pricing.

6. It's Kind of a Funny Story by Ned Vizzini
 What's It About: Craig Gilner is an ambitious young student who just aced the entrance exam to a prestigious high school. He thinks his future is set, but this is when all his problems begin. The pressures of rising to the level of the other students leads Craig to anxiety, depression, and even suicidal thoughts.
Why You Should Read It: This is a novel about some serious mental health issues that's actually quite funny. You'll find yourself laughing through your pain. The author spent some time in a mental health recovery institute and draws from personal experiences to craft an authentic narrative about anxiety and depression.
See Amazon for price.
Related: Hypnosis May Offer Relief for Depression
7. A Spell for Chameleon by Piers Anthony
What's It About: Xanth is a fantasy world where everybody has magic, everybody except the main character, a young man named Bink. He'd better get some fast or he faces exile from the kingdom of Xanth. So, he goes on a quest to find his magical ability and crosses paths with all sorts of creatures like centaurs, basilisks, wizards, and nymphs. This novel was awarded Best Novel of the Year by the British Fantasy Society and it will surely keep you reading more books in the extensive Xanth series.
Why You Should Read It: Do yourself a favor and immerse yourself in a world where everyone has magic. This is a great entry novel into the Xanth fantasy series. If you like the tone of the writing, there are more than a dozen more Xanth novels to read. This book in particular is spellbinding and irreverent. It's both charming and cheeky. Piers Anthony knows the genre well and delights his readers with playful wordplay and jabs at the tired fantasy tropes from other works like Lord of the Rings and Game of Thrones.
Check out Amazon for price.
8. Ben-Hur: A Tale of the Christ by Lew Wallace
What's It About: It's the time of the Christ in Judea. Judah Ben-Hur is a young aristocrat who gets sentenced to a cruel imprisonment by his childhood best friend, a Roman military man named Masala. Judah stays alive through the strength of his vengeance and vows to return to Judea. However, along the way, Judah experiences an entire lifetime of ups and downs that change his perspective on the meaning of life.
Why You Should Read It: Fair warning – this isn't light reading. It's a massive tome that will keep you turning pages if you really get into it. Ironically, it's not really about Jesus Christ. It's about the struggles of Judah Benhur and his quest for revenge and redemption. Reading the book is not like watching the classic Charlton Heston movie either. It's a completely different experience. If you're searching for meaning or struggling to feel anything real, then this historical novel will tune you up nicely.
Go to Amazon for price.
9. Shane by Jack Schaefer
 What's It About: The Starrett family are enthralled by a mysterious wanderer named Shane who rides up to their farm. He takes up work as a farmhand and makes friends with the family, all the while, keeping his past a closely guarded secret. When a cattle baron threatens to take the Starrett's land, Shane's true character comes out swinging.
Why You Should Read It: Bet you haven't read a western dime novel in a while. Maybe you've never read one. Well, Shane is widely regarded as one of the best Western novels of all time and it's a quick read, too. The character of Shane is the prototype of many Western characters from other books and movies. He's stoic, heroic, mysterious, and a damn good shooter – lots of qualities you might wish you had.
Visit Amazon for price.
Related: Is the Book "Cherry" by Nico Walker Worth Reading?
10. Three Men in a Boat by Jerome K. Jerome
What's It About: Before there was The Hangover, there were Three Men in a Boat. Three friends decide to take a boat ride up the Thames but find nothing but trouble and hilarious adventures on the way. Sometimes, this novel reads like a serious travel guide, but that's only to provide relief from the madcap stories that later unfold. They argue constantly, struggle with the boat and their camping gear, plus meet colorful characters throughout the story.
Why You Should Read It: Dare yourself not to laugh at this book. Although it was written in 1889, the jokes seem utterly timeless and fresh, even after all this time. If you're feeling a bit down, you'll be refreshed by the good-naturedness of this book. It's a classy, funny story and a wonderful departure from the problems of modern living.
See Amazon for price.
Related: 10 Ways Alcohol Makes Depression Even Worse
Reading Great Stories When You're Feeling Sad
Sometimes, you need to get out of your own head and feel something different. That can make all the difference when you're feeling sad. Endlessly scrolling through social media or binge-watching Netflix could make you feel worse.
However, reading an amazing story invites you to experience something different without all the baggage of online activity. Some novels in this list have nothing to do with depression at all. They simply serve to help you relax and unwind.
A great story doesn't cure depression. That's important to mention, but it can help you to see life through someone else's eyes. You might find a kinship with the author or the characters that they've created. Another great thing about these novels is that they're written by amazing authors.
These prolific writers excel at articulating difficult thoughts and emotions. Sometimes, when you're feeling sad you lack the words to even describe what you're going through. Seeing your feelings put on the page offers such a sense of relief. You might find ways to cope or gain comfort from knowing you're not alone.
Have you read any good novels lately? Feel free to add to this list and share it with your friends.