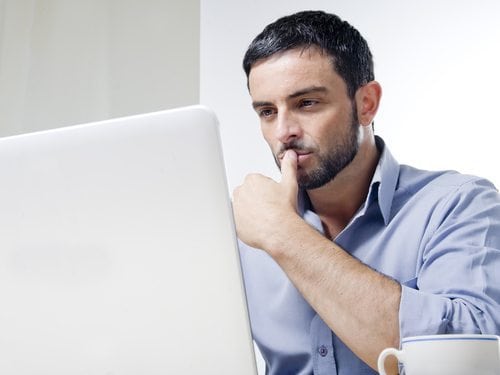 Online Coaching 
Perhaps you want to find a coach, counselor or therapist that offers services that speak to your issues but you live in a remote place or don't have time to drive long distances to meet. Maybe your life is just super busy and commuting is just out of the question.
If you are like most guys, you want to work with a person who understands your issues without having to edit yourself or police your comments. As a guy, I completely get it. Here is the deal – I work with men on men's issues, regardless of sexual orientation (gay, straight or bi).
The reality is that all of us live in a busy world. If you work for a large company or own your own business, finding time to meet with someone in the traditional "face to face" setting is difficult.
For a lot of guys who live in big cities, such as Chicago, LA, New York and so forth, etc. finding a male therapist is not that big of a deal. With that shared, locating a men's specialist who is can be your therapist or coach however, is a lot more difficult. And so outside of mega-metropolitan areas, identifying therapists & coaches who are culturally aware can be a real challenge.
Who wants to talk to someone who pushes a particular religious point of view or holds the misguided belief that you can somehow "pray away" issues. Here, I am talking about everything from sexual behavior to dating challenges to substance use (or abuse) and so forth. I'm also talking about men who happen to be attracted to men.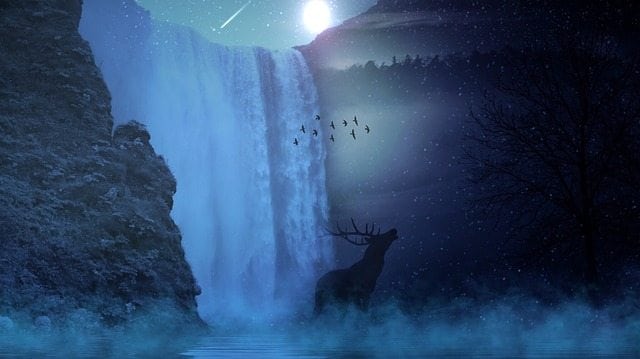 When you seek out the services of a counselor, therapist or coach, you want to work with someone who affirms who you are while also helping you to work through your particular issue. The last thing you need is some judgmental jerk who makes you feel worse about who you are when the session is over.
Thankfully today, you have some options. We now live in a world that allows you to instantly connect to help through services like Facetime and Skype – plus the telephone.
And so if you want to work with a therapist/coach that "gets men's issues", you need only to pull out your phone, pad or tablet. Heck, you can even connect virtually through your desktop. Technology is a wonderful thing – isn't it?
At Guy Counseling, Dr. John Moore offers offer counseling/therapy to clients in Illinois and coaching/consultation services to men outside of Illinois. We can discuss the primary differences during a telephone conversation. A little further down on this page I talk about the differences a bit more. 
Here is what's important …
The same insight, skills and care that you would receive via face to face interaction at Guy Counseling in Chicago are available with your phone, tablet or computer.
The session times are the same length – 50 minutes – where you will receive guidance and support, regardless of the nature of your issues.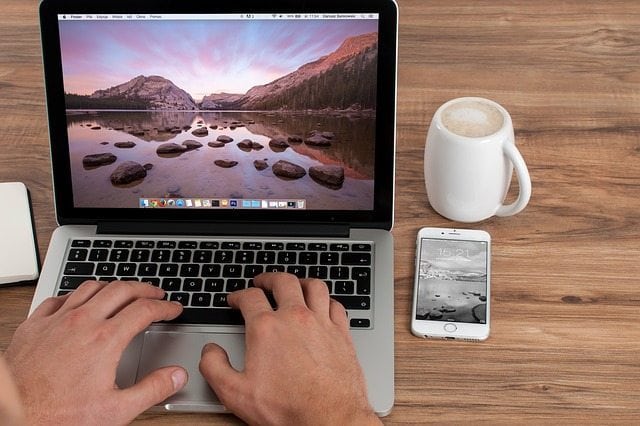 Common Questions
Is Online Coaching or Counseling Secure?
Communications are delivered over secure, encrypted networks on Skype and Facetime. Voice communications is conducted using the same approach. With that shared, there is really no way to 100% guarantee any conversation online is secure because we live in an age where people have the ability to hack into networks.
All I can say is that it is extremely unlikely. That's the full on truth. Thousands of people every day do receive services from a helping professional using this modality and it works very well.
What's the Deal with Paying for Services?
I am only able to offer counseling services to people in the state of Illinois. If you are an existing client, telephone or Skype counseling may be an option. Insurance generally does not cover the fee for telephone counseling and I will not bill your insurance company for telephone, Skype or Facetime.
Services for online counseling for Illinois residents only may be reimbursable from your Health Savings Account through your employer. Check with your Human Resources department to inquire. 
If you are receiving life coaching services from me and live outside of the state of Illinois, receipts cannot be offered for the purpose of reimbursement because these services are not covered by insurance plans. Click here to learn about fees. 
Do I receive the same, full sessions as your in-person clients?
Yep, all sessions are 50 minutes in length. Should you be going through a more difficult situation, longer sessions are available? (I do not offer half-sessions or meetings longer than the 45-50 minute hour.) The reason is that counselors and coaches work 1 hour blocks. When you book that block of time, it belongs to you.
Will I Get the Same Benefit As In Person Services?
Most of the research points to "yes". In my experience, online counseling or coaching is extremely effective. An argument can be made that this type of service may be more effective than traditional face to face work. The reason?
When you are at home and speaking with someone, you are in a familiar, comfortable environment. You are not rushed by trying to get to an appointment on time and you are not having to deal with worrying about who will see you.
And while it is true some aspects are lost when not meeting face to face, this alternative modality of communication is still very helpful.
How are your coaching/consultation services different than others?
Here is the deal – anyone can claim to be a "Life Coach". The reason is that to call yourself a coach, you don't need to be licensed by any state or governmental agency. You don't have to have any special education or training. That may be hard to believe but it is true. Down the road, requirements for coaches will likely change but for now, nothing special is required.
At Guy Counseling, when you come to me for counseling or coaching, you are receiving guidance and support from someone who is trained in mental health and holds a doctorate in psychology. To learn more about my credentials, you can read my full background here.
Bear in mind that anyone can "certify" a coach. In fact, you can buy certifications online fairly easily in just a few minutes with a credit card. So if you want to work with a real professional who can act as your helping professional and has a background in human behavior that understand's men's issues , Guy Counseling is here for you.
What's the Big Differences Between Therapy & Coaching?
When you work with a therapist, you are being diagnosed with an issue and "treated". An example might be something like "anxiety". With coaching, nothing is diagnosed and nothing is being treated. Instead, coaching offers an informal way for you to receive support and guidance with an accountability partner that is goal focused. While the two worlds of counseling and coaching may at times overlap, they are not the same.
When you think of therapy, remember that it is largely focused on the past and works in many ways on an "illness" model. Coaching, however, is focused on the future and is goal oriented.
Components of various psychological approaches are often used in coaching, such as Cognitive Behavior Therapy (CBT) and Acceptance and Commitment Therapy (ACT). In coaching, these are used adjuncts to the goal attainment process. Be sure to visit the Life Coaching Page to learn more.
Why Should I Try Guy Counseling?
When you receive services from Guy Counseling, you are working with a professional in person or online that is a men's specialist. What's more, your helping professional is trained and experienced with issues that are unique to guys. Dr. John Moore has a combined 20 years of experience in fields touching on business, counseling and coaching.
All services offered are goal focused and evidence based. There's no magical thinking involved and no hocus pocus. Sessions are interactive and conversational.
Perhaps the most important part of working with Guy Counseling is that you receive guidance from someone who knows what it is like to work in the real world. While many therapists, counselors and coaches are "familiar" with issues based on textbooks and workshops, Guy Counselor Dr. John Moore has "walked the walk".
This means knowing what it is like to experience the very real issues that impact men. If you have time, be sure to read through the men's blog on this site for greater insight. 
What's Next?
To learn more about how Guy Counseling may help you, call Dr. John Moore at 773.704.5300 or send a confidential note using the online contact form. Services are available in easy to schedule time blocks that fit your schedule.