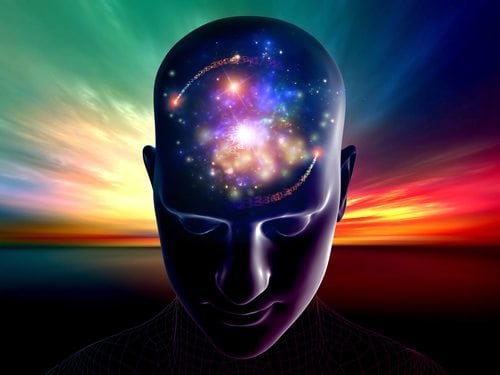 Hypnotherapy for Sleep, Anxiety, Pain
Need hypnotherapy in Chicago for anxiety, stress, sleep, pain or confidence building? Many people searching for hypnosis in the Chicago area, including Lakeview and the northside recognize that the mind is a powerful messaging system, which when properly used can be channeled to create desired change around a number of areas.
What if you could concentrate your thoughts in a way that helped you to better focus on important life goals and reduce stress? Through mindfulness based coaching approaches to wellness, like guided meditation and self-hypnosis, goal attainment is very possible. 
Guided Imagery 
I have been offering coaching and mindfulness based wellness strategies to clients for over 10-years in my coaching practice in Chicago.
At its core, hypnosis is really nothing more than a mindful way to shift your thinking through guided imagery and hyper focused thought. And here is a secret – all hypnosis is self-hypnosis. 
While I specialize in men's issues, I also help women with various life challenges by teaching them meditative approaches to wellness, which includes aspects of Acceptance and Commitment Mindfulness Based Coaching (see ACT page). 
In this way, I use an interactive and conversational approach to assist the people I work with to implement real life changes, overcome roadblocks and achieve meaningful results.
Many people find that by learning how to engage in meditation through guided imagery, they can call upon this skill as a learning tool for increasing personal empowerment, building confidence strengthening self-esteem. 
Teaching self-hypnosis as part of cognitive approaches to health coaching and wellness counseling may also help to shift negative thinking, reduce stress and create positive change.
Here is a page from the National Center for Complimentary and Integrative Health that speaks about different approaches to wellness, including meditation, guided imagery and self-hypnosis.
When you learn how to meditate and include self-hypnosis as part of mindfulness based living, you are better able to work through fears and move through roadblocks that are keeping you from reaching your full potential.
Hypnosis, which is a powerful form of mindfulness, is used as a tool for guided imagery to teach relaxation and stress reduction skills. In this way, hypnosis helps to reinforce positive thoughts and change unhealthy perceptions.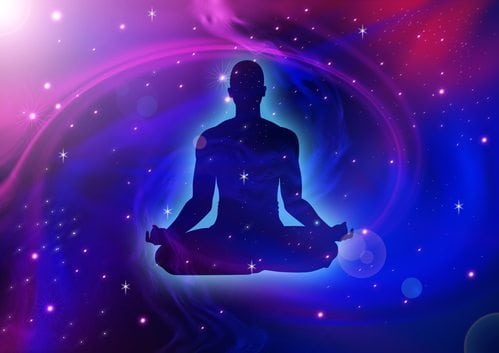 Mindful Homework
As a person who likes to motivate people, I often give homework assignments to help build upon the lessons learned as part of a solution focused approach. I do this because I believe that real change occurs when we are in our natural environments – beyond a coaching session.
This real world approach to wellness gives you a higher chance at success and makes the most of your valuable time. Stress reduction through mindfulness is often emphasized to help reduce its effects as a barrier to change.
Because I believe in the whole person model of wellness, I welcome clients of all backgrounds and respect all cultural and spiritual beliefs.
The mindful based meditation services that I offer are designed to help with stress reduction and used as a tool to help sooth feelings of stress for both individuals and groups with.
Mindfulness based approaches may also be used for:
Motivation to lose belly fat (weight loss)

Stress reduction

Motivation for the gym 

Changing negative thinking

Confidence building

Working through fears

Building confidence  

Workplace stress reduction

Physical and Mental Relaxation
Contrary to what may be stereotyped by television shows and in movies, hypnosis is not a "quick fix" to a given life challenge. Instead, it is an adjunct tool that can be used as part of a comprehensive approach to wellness.  
Mindful approaches used with stress reduction for exam takers has been demonstrated in some people to strengthen overall immune functioning and to improve a person's general sense of well-being. Hypnotherapy may also help with exerting greater control over personal behaviors in some people. 
At Guy Counseling, Dr. John Moore is well versed in assisting individuals with reaching their identified life goals. His counseling and coaching services are offered in a non-judgmental, affirming and safe environment.
Note: Guided meditation offered by Dr. Moore are used as part of a wider approach to wellness promotion and are called upon, if appropriate and with client consent, as a stress reduction learning tool. 
These meditative modalities to wellness are offered for those who want to employ natural, holistic solutions creating change.  
Hypnosis is not "therapy" itself but instead, an adjunct to therapy. In this way, hypnosis is similar to yoga or meditation.
To learn about Guy Counselor, Dr. John Moore, be sure to visit the "About Page" detailing his background, qualifications and credentials for mindful approaches to wellness. To learn about fees for services, please click on the fees page.
Remember: If you are seeking treatment for a medical or psychological issue, contact your medical doctor or speak with your mental health counselor. Mindfulness based approaches are not a replacement or substitute for medical or mental health treatment. 
If you need a referral to a medical doctor or mental health counselor – referrals are available upon request. 
Should you want to read more about hypnosis and hypnotherapy, including what it is and what it isn't – please visit the Hypnosis FAQ page by clicking on the link at bottom of page.  
To book an appointment to talk about your challenges with anxiety, stress, pain or sleep or to learn more about counseling, contact Guy Counselor Dr. John Moore by clicking on the contact page.
Learn About Hypnosis, Guided Imagery and Meditation
For Stress Reduction & Relaxation
Do you want to learn more about mindful approaches to wellness, including self-hypnosis and mediation? Be sure to read Guy Counseling's extensive FAQ page on hypnosis!