Lakeview Therapist and Life Coach for Men



Phone: 773.704.5300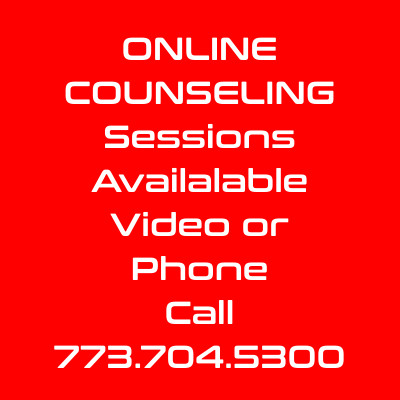 Hoping to find a men's therapist in Chicago? Struggling with anxiety, self-esteem, or relationship challenges? Do you feel stuck in your career and want to make positive change?
If the answer is yes, let me take this opportunity to say I'm glad you are here.
As a counselor and coach, my goal is to create a warm, supportive environment so that you can better understand your feelings and move through the barriers that are keeping you from reaching your full potential.  
Areas I Help People Change and Grow:
Men's Issues

Self Development & Insight

Gym and Fitness Motivation

Masculinity Challenges

Feeling Stuck and Misunderstood

Relationship Issues

Negative Thinking

Life Transitions 

Coping with Breakups and Divorce

Career Challenges & Transition

Habit Control

Job Related Stress

Coping Skills for Chronic Illness

Performance Anxiety
Solution Focused Counseling & Coaching

Together, we'll explore why you aren't where you'd like to be. We'll root-out roadblocks, assess negative thoughts and transform self-limiting beliefs. Afterward, we'll identify measurable goals and create a plan of action.  
By choosing a solution focused counselor and coach, you'll get the tools, guidance, and discipline you need to start living your best life. There is only one catch – you need to have a willingness to do the work.  
CBT and ACT Therapy 
I take an eclectic approach to client wellness and honor your work life, family traditions, sexual orientation – as well as your cultural & spiritual beliefs.
Employing elements of cognitive behavioral therapy such as ACT, I use a conversational, down to earth approach to help you feel at ease.
To encourage personal empowerment, I often ask questions that are designed to stir new thinking.
Through collaboration, positive change and healing are possible.
Many of my clients view me as their silent accountability partner – the person in their life who helps them stay on track with reaching life goals.
You can learn more about my background and credentials here.
Men's Problems and Issues
I specialize in helping guys with men problems, including anxiety and stress. Together, we will explore your issues and find practical solutions that work best for your situation. 
Cognitive Behavioral Therapy (CBT) is primarily used  to help move through negative thinking. I also help men to increase self-confidence  through skill building exercises, guided imagery, mindfulness based hypnotherapy and EMDR.
And while men's issues are my specialty, I do work with women and people from all walks of life.
Life Coaching for Goal Attainment
My life coaching sessions provide an oasis for busy Chicago and world citizens to pause, reflect, and tune in to their own greatness, before taking their next big steps forward.
Through life coaching, you identify important life goals. Together, we craft a step by step plan to make your dreams a reality. To achieve those goals however, you'll need to commit to doing the work. 
You can transform yourself through coaching. Visit my Life Coach page to learn more.
Hypnosis For Anxiety, Confidence and Pain Management

Therapeutic hypnosis, sometimes called clinical hypnosis or hypnotherapy, offers you the ability to reduce fears, anxiety, negative thinking, or bad habits.
Through hypnosis, you can condition yourself to improve your performance, boost self-confidence, desensitize fears, etc.
While there are many counselors, hypnotists and coaches in Chicago, I take pride in offering a caring and nurturing style of hypnotherapy.
When you do self-improvement work, it is critical that you are doing it with a trained specialist who really cares about your results.​​​​​​​​​​​​​​​​​​​​​​​​​​​​​​​​​​​​​​​​​​​​​​​​​​​​​​​​​​​​​​​​​​​​​​​​​​​​
I use a solution focused approach and believe in whole person wellness. Everything we talk about is confidential with serviced offered in an affirming, non-judgmental, and safe environment. 
Click here to learn about my fees.
For any other questions, please use this contact page.

—
*If you are are experiencing an emergency or in crisis, call 911 immediately or go to your nearest emergency room.