APPOINTMENT REQUEST
Please use the form below to request an appointment. Allow up to 24-hours for a response.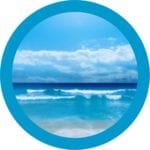 OFFICE ADDRESS
Guy Counseling and Life Coaching Chicago is located at 655 W. Irving Park Rd at the corner of Irving Park Rd and North Pine Grove Ave in Chicago's Uptown/Buena Park Neighborhood.
If you are driving, exit at Irving Park from Lakeshore Dr. 
Free street parking may be available. Parking for a fee is also available in the building. Close to Chicago Public Transportation stops, including Sheridan Red Line Stop. See map at bottom of page.
*  If you are having a medical or psychiatric emergency, call 911 immediately or go to your nearest emergency room now.