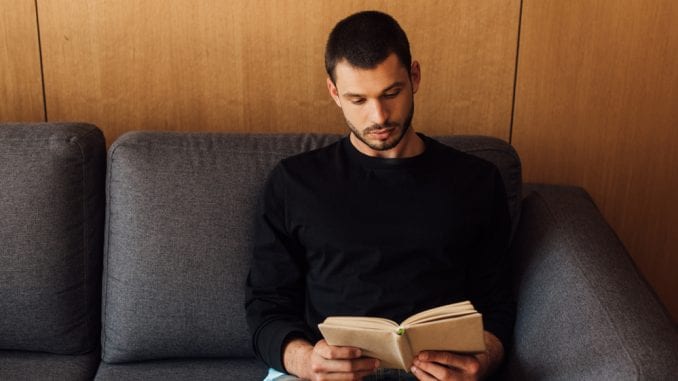 Book Review: Perfectly Hidden Depression
Perfectly Hidden Depression, authored by Dr. Margaret Rutherford is a book many people are talking about, but is it worth buying? Can it really help people struggling with depression, anxiety, and issues connected to perfectionism – particularly men?
In this brief post, I'm going to share with you my thoughts on this book from the perspective of a mental health counselor, self-help consumer and, host of the Men's Self-Help Podcast.
Review of Book
After spending time with this book and partaking in the different activities suggested, I have to say this is one of the most profound, life-changing books that I've ever read. From the male perspective, I can also say that this is exactly the type of resource men need who struggle with mood-related challenges, such as depression and anxiety.
Here's what you'll get from this book:
Key insight about why you may feel the need to be perfect.
A deeper understanding of why you may hold self-destructive beliefs.
Tools for examining your inner-critic and how to create change.
Reflection exercises designed to spark self-insight.
Strategies for moving to a new, more positive direction.
The important message of learning why asking for help is not a sign of being weak – but instead, being strong.
While Rutherford's book is designed for all people, it may be helpful for men to read because so many of us are starving for emotional and psychological resources.
The material she covers inside is deep but straightforward. I particularly liked stage three of her book where she provides 10 directions to move forward, using a combination of Acceptance and Commitment Therapy, coupled with affirmations.
Here's the thing: According to data published by the American Psychological Association, nine percent of men living in the United States struggle with some form of depression and anxiety. Those numbers are likely higher if you ask me because men are extremely hesitant to talk about their true feelings.
Additionally, something like 30% of men have reported going through a depressive period at some point in their lifetime, according to a JAMA study.
Finally, the suicide rate among men is four times higher than among women, per the Centers for Disease Control and Prevention, as cited on the APA webpage. While women make attempts at suicide more frequently than guys, men are more likely to complete.
I'm mentioning all of this as background to the crisis of loneliness so many men face in the United States. This is something I wrote about not too long ago on the PsychCentral Website.
YES – Worth Buying!
And so, the bottom line is this – guys need tangible resources to support their psychological and emotional wellbeing. This is why Perfectly Hidden Depression is a MUST read for men and is absolutely worth buying.  You can purchase online at Amazon.
If you'd like to learn more about this book, I encourage you to head on over to Dr. Rutherford's website. She frequently talks about this resource on her podcast, Self-Work. I've put a link to her show, plus several others on the best podcasts for anxiety and depression page.
Well, there you have it – my review of Perfectly Hidden Depression. If you are looking for a resource to help you better understand issues with perfectionism, self-concept, and depression, you'll want to check this one out. For real.