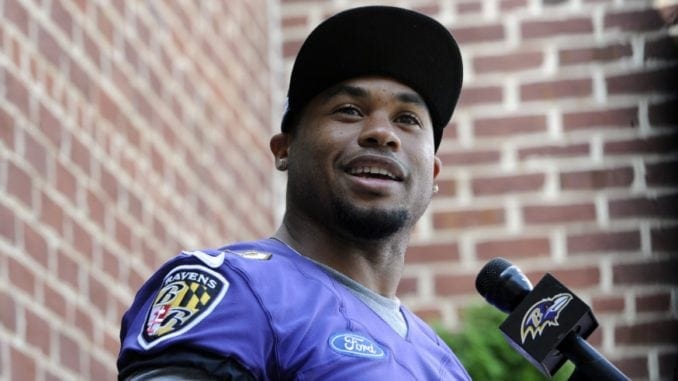 Men in the public eye who talk about their depression help other guys, according to experts
Recently, former Panthers and Ravens wide receiver Steve Smith Sr. shared in an interview with NFL Today that he struggles with depression.
Apparently, it has been going on for years and got to the point that it overwhelmed him during his professional football career. "I've learned through hours and hours of counseling, and am still learning, so much about the battle I fight within," he revealed.
When it comes to men and depression, it's a topic most guys don't want to talk about. There are a variety of reasons for this, ranging from long-standing stereotypes about what it means to be a man to cultural norms linked to masculine behaviors.
Wanting to know more about men, depression, and celebrities opening up about their mental health challenges, Guy Counseling spoke to some experts.
"Men really have a hard time talking about their feelings. A big reason for this is because they don't want to be seen as weak," says John Lingner, a Chicago based licensed mental health counselor who works with guys.
"The problem is the less they talk about what's going on inside, the more likely they are to sink into a deeper depression," he adds.
The American Psychological Association shared in a 2015 Upfront column that approximately 9% of men in the United States struggle with some form of depression or anxiety. But according to Lingner, those numbers are likely higher.
"Most of the data we have on mood-related problems and men are based on self-reports. I suspect those numbers are much higher because guys usually don't reveal that kind of information to strangers.
Think about it for a moment. If they already have problems talking to someone like me, how do you think they would feel about completing a survey?"
Male Celebrities Going Public
There is room for hope. In addition to NFL star Steve Smith Sr's recent disclosure, other men in the public eye have also started to go public with their stories.
In April of this year, Dwayne "The Rock" Johnson shared in an interview that his depression got so bad that he started to isolate. He also spent hours crying.
Hollywood actor, Ryan Reynolds revealed in May, that he once was paralyzed with anxiety and that it has been a lifelong struggle.
Finally, Shooter star Ryan Phillippe has gone on record in a number of interviews about his personal battle with the blues. In 2017, he told Women's Health:
"I struggle with depression. But really, depression could manifest in a thousand different ways depending on who it is. I don't think there's any reason not to talk about it. We can help each other cope and give tools that we learn along the way."
Does it help?
So, does it help when famous guys go public with their mental health challenges? According to mental health counselor Costa Provis, the answer is yes.
"It is extremely helpful when someone like a pro-football player or [male] celebrity talks about these issues. By doing so, they do a lot to get rid of the toxic stigmas about depression. In turn, this makes it easier for them to open up and ultimately, get the support they badly need."