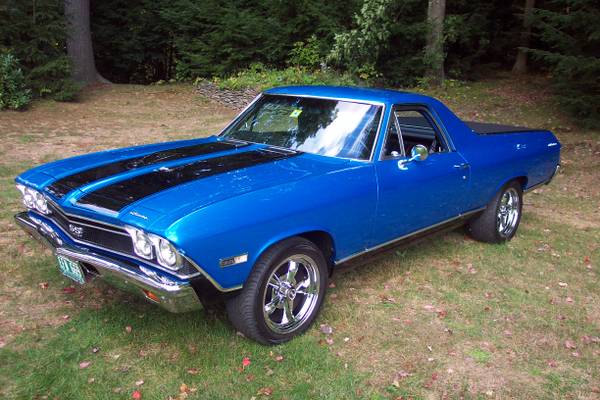 Classic Muscle Cars & Guys
Classic muscle cars are cool – well, at least to me they are. I've always been drawn to them. What's not to dig about a period of American automotive history spanning the 1960's and 1970's where some of the coolest, kick-ass cars of all time were designed, manufactured and produced right here in the USA?
If you are a guy who is into muscle cars, you aren't alone. But you probably already knew that. The truth is, dudes who are into classic muscle cars usually are buds with others who have similar interests.
The same holds true for just about any hobby I suppose but I think this is particularly true about guys and muscle cars.
And so this post isn't about the cornucopia of specific muscle cars from yesterday – there's written about that already on the web. Instead, this article steps behind the cars themselves and looks at the psychology behind their admirers, offering up 7 specific reasons why many guys find these automobiles so captivating.
And so if you have ever been with a dude, who upon seeing a 1968 Shelby Mustang GT-500, shouted, "That's freaking cool as hell!" … you are about to find out why. As an aside, the car at the top of this post is a 68 El Camino. Doesn't it rock?

Moving on …
Some of the 7 reasons I am presenting below have been mentioned based on personal observation. Others have been listed based on informal discussions with classic muscle car owners, including friends of mine at the gym and some military students.
At the end of this post, I have offered a poll to let you vote in as a way of chiming in.
OK – check this out!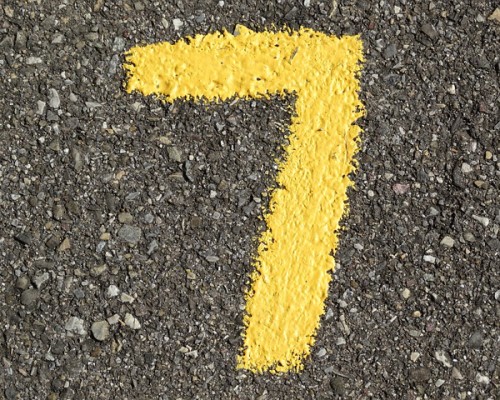 1. Fun To Restore
For a lot of guys, owning a classic muscle car provides a fun hobby to work on – pure and simple. Part of this process involves hunting down old parts online, traveling to dealerships and trolling old junkyards.
And while some dudes can become obsessive in their pursuit of a part, like trying to find the header of a 1968 El Camino, the activity itself does provide a meaningful outlet to discharge stress. There are worse things to be involved with when you think about it, right?
2. Extensions of the Guy
Another reason a lot of guys are into class muscle cars – particularly men who own one – is fairly straight forward. The car is an extension of the man.
When you think about it, this makes sense. If a dude owns a car like a 1969 Ford Mustang Boss 429, there's a very good chance that guy has an assertive personality – or at least wants to project one. That car is all about power and aggression. It's also just really cool to look at.
As an aside, I've never bought into the stereotypes that guys have muscle cars because they are trying come off as "more masculine". That's just BS. The truth is, most guys are into a particular type of vehicle because they dig it. There's no hidden Freudian, penis extension compensation thing going on here. Sometimes a car is just a car, you know?
1969 Ford Mustang Boss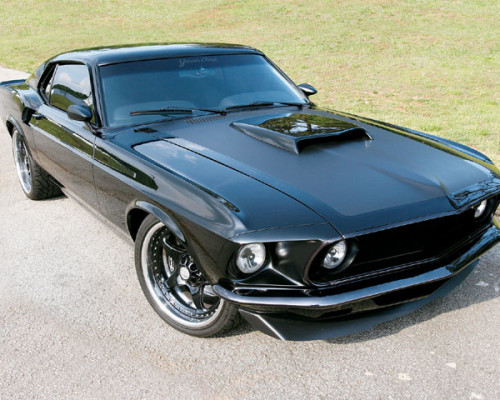 3. Muscle Cars Go with Tats
I can't make a blanket statement here but the majority of guys I have met who own a muscle car have at least one tattoo. I've written about tattoos extensively on this blog, including things like Owl tattoos and what the symbols mean.
And so the connection with the tats I mentioned above is simply to say that just like getting inked is a highly personal thing (for men and women) so is the decision to buy a given type of automobile.
In the case of classic muscle cars, they kind of naturally go hand in hand. This point is particularly true for military folks and body builders. It's all part of the image.
4. Liberating 
Some people may disagree with this point but I'm listing it because that's what I've observed. Muscle cars represent freedom and I'm not talking about the patriotic type. Instead, I'm talking about personal freedom.
When you jump into a 1969 Chevy Camaro ZL1, you are instantly transported back in time to a place where classic rock ruled and speed was king.
And so when you open up a 69 Camaro's 427 V-8 engine, you soon recognize the definition of true power, which is super liberating.
FYI – with ZL1, there were only 70 ever created according to most of the research I have done. If I am wrong, let me know.
5. Muscle Cars Grab Attention
When you see a really cool muscle car, like a 1970 Plymouth Hemi Cuda (Barracuda), there's a good chance you will take notice. You may not know the name of this automobile when you see it if you aren't into cars but you will absolutely take note of its presence.
Why?
Because classic muscle cars, like the one mentioned above, are super unique. This one had a shaker hood, which was mounted on top of the car's air cleaner. You just don't see these kinds of automobiles anymore and that's why they grab attention.
And for a lot of guys, cars like 70' Barracuda serve as a kind of babe magnet. Yep – some people think the car itself makes the guy "sexy". That may sound stereotypical but I'm trying to keep it real. Guys know some of these cars attract women.

1969 Plymouth Hemi Barracuda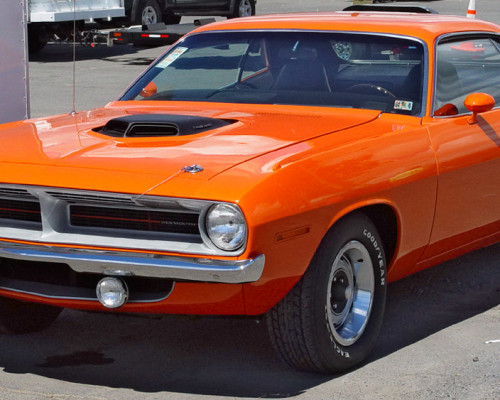 6. Channeling the Bad Boy
One of my students, a mid-30's aged executive in the banking industry, recently told me all about his bright orange 1970 Chevelle SS. Bear in mind this is a guy who wears a pinstripe suit and wingtips to the office every day.
When I mentioned to him the contrast between his conservative career personality and his private life, he told me the following:
When I am at work, I'm the professional, responsible manager my bosses expect me to be. I wear the costume [the suit] and comb my hair to the side.
When I'm not at work and with my Chevelle, I'm able to let go of all that crap and just be more authentic. If it's the weekend, I don't shave and even sport a goatee. My girlfriend tells me it's my bad boy side."
While I don't think all guys who have a classic muscle car are channeling their inner "bad boy" per se', I do think there is some truth about the car acting as a conduit to something deeper and more personal. And what's wrong with that?
7. Muscle Cars are Just Cool
The final and perhaps most obvious point is this – muscle cars are totally cool. Yeah, I know there are a lot of people who preach about how dangerous some of these cars were and how they promoted unsafe driving. I hear that. But that doesn't mean these classic cars weren't cool.
Whenever I see a really amazing muscle car, like a 1968 Plymouth Roadrunner, it instantly hypnotizes me. Sorry but it just does. Maybe that's true for you too?
Final Thoughts
Classic muscle cars are no doubt a piece of Americana. For many guys (and some women to be fair) these automobiles hold special meaning.
This is particularly true if you are old enough to remember when a few of these beauties first came out – like the 1967 Impala. If you don't know what this one looks like, check out any episode of The Supernatural that airs on the CW network.
1967 Chevy Impala from Supernatural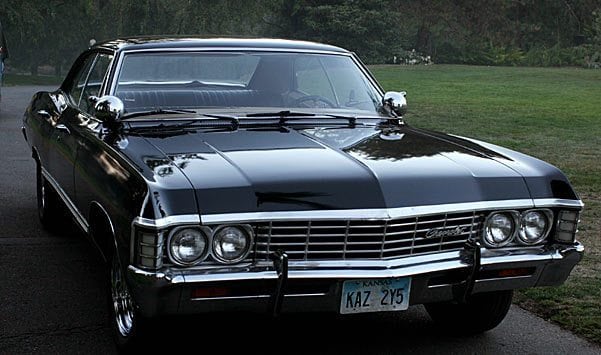 Beyond being cool to look at, an attraction to muscle cars also holds psychological components. I know I haven't listed all of the reasons why guys find them so magnetic – for example, the historical aspects that are connected to a given automobile's mythical lore. But I do think the reasons shared here speak to the "biggies".
Below I am offering a poll for you to vote in. Be sure to pick the reason you think most represents why feel dudes like muscle cars.
And if you own (or owned) a classic, please feel free to post in the discussion area.
Thanks for stopping by Guy Counseling.