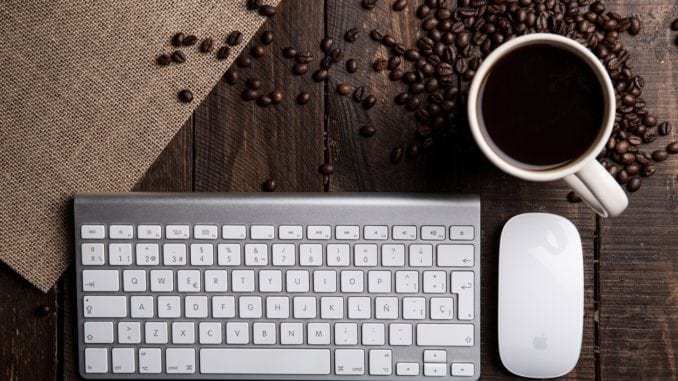 Review of the Apple Magic Mouse 2
The Apple Magic Mouse 2 is lightweight and slides across a desktop with very little friction, making it quick and responsive to use. Unboxing a Magic Mouse 2 from Apple might actually require cyberpunk theme music because its design is minimalistic and doesn't convey any implications about its true capabilities.
It's glossy surface and future tech aesthetic might conjure visions of science fiction movies, but the underlying device is almost identical to the previous generation Magic Mouse.
Backstory
My office is littered with the corpses of mice, computer mice that is. Some are missing their tops. Some are missing their inner components. Some are unrecognizable bits of wires and cheap plastic.
So, when my wife suggested that I try the Magic Mouse 2 from Apple, I naturally scoffed at the idea. It's too nice for me, but I decided to make the switch from PC to a Macbook Pro in my home office a few months ago.
I was already a bit nervous about switching operating systems. Switching my mouse was the straw that broke the camel's back.
The Magic Mouse 2 is not cheap, and I thought that meant that I would break it quickly and feel guilty about it for the rest of my life, but the exact opposite happened.
More: Mood Smart Fragrance Box Review
I was more careful with my tech after I bought it. I decided to keep it clean and give it a place of respect on my office desktop and now it has become almost indispensable to my workflow.
The Specs
The Apple Magic Mouse 2 is so light weight it might just fly across the desktop if you're not careful. At just 0.099 kg you'll never forget that this thing doesn't have any batteries and very few moving parts.
The Magic Mouse 2 is reminiscent of a smart phone device with dimensions of 5.71 cm x 11.35 cm but the slightly-curved top of the device separates it from your mobile phone's aesthetic.
It's available in silver finish or space grey. The device comes with just a USB cable for charging and a single pullout page for instructions. It couldn't be simpler to install for out of the box use.
The Magic Mouse 2 is almost identical to the previous version, but if you flip it over you'll notice that there is no back cover, only a Lightning port for the charging cable.
Unfortunately, you can't use the Magic Mouse 2 while it's charging because of the charging port's location on the device.
How Does it Work?
The Magic Mouse 2 works a bit differently than a wired or laser-guided computer mouse. There aren't any buttons or scroll wheels. It uses multi-touch technology to enhance your digital interface. It allows you to go further than just point and click.
For starters, there's no separation between left and right click zones. The Magic Mouse 2 is rather intuitive and recognizes your clicking intentions almost without fail. Yet, the fact that the entire surface of the mouse presses down when you click either zone might make some users unsure of their own actions.
There is a bit of a learning curve involved with the multi-touch interface. You can pinch and expand your fingers across the surface for zooming. The more you use this function the better you will get at it.
Although the apple symbol is clearly on the cover of the mouse, you can also save yourself some trouble by placing a sticker or dot on the surface of the Magic Mouse 2 to indicate top or bottom.
I had several frustrating moments when the optic sensor of the device was actually upside down. That's because the dimensions and design of the Magic Mouse 2 make it difficult to tell which side is up and which side is down. You don't have that bump over the palm like you do with traditional computer mice.
The Magic Mouse 2 is enabled for Bluetooth pairing and all you have to do is flip it over and switch it on. Then, go to your Bluetooth settings on your Mac and you will see the device on the menu.
It will say "Connected" if all goes well. You can also connect the Lightning cable to your Mac and that will perform the same function manually.
The Benefits of Having a Magic Mouse 2
We spend so much time on our computers and it can take a toll on our bodies. A research study conducted by USC Annenburg in 2017 found that Americans spend an average of 24 hours a week online.
Microsoft conducted their own survey in 2013 and concluded that Americans spend an average of six hours a day on computers and 85 percent of workers in the study expressed discomfort due to their working conditions.
Your input device is important, but we often take it for granted. That's one of the reasons why the Magic Mouse 2 is designed to minimize the amount of arch in your wrist.
The Magic Mouse 2's ergonomic design makes long hours on the computer less aggravating. Your grandfather might struggle to use it, but the Magic Mouse 2 can improve your digital life.
The Takeaway
Admittedly, it's hard to get past the price tag of the Magic Mouse 2. It costs around $100 USD and a cheap wireless mouse will only run you about $25 bucks these days.
Yet, if you can bite the price bullet you'll be rewarded by an aesthetically-pleasing bit of hardware that makes navigating through windows and scrolling through social media posts easy as pie.
There's no need for replacement batteries and it works universally with all Macs that have an OS X v10.11 or higher. Charging for a full day's use only takes about three minutes and you'll never have to worry about losing the back cover or even one of the top buttons.
There are no buttons or superfluous components. The Magic Mouse 2 has been streamlined to perfection. It's not a necessity to have a Magic Mouse 2, but you'll thank yourself every time your hand touches that sleek, low-profile curve.
In the final analysis, I'm feeling pleased with the product. Do you own the Apple Mouse 2? If so, what's been your experience? Was it worth the money?