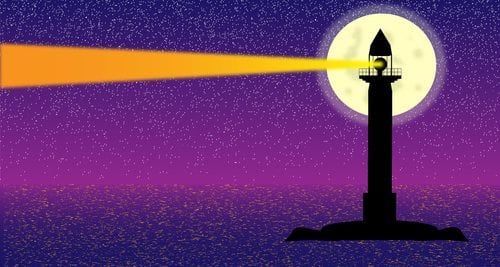 What Is a Life Coach?
A life coach is a professional who assists clients reaching professional and personal goals. Examples include finding that special someone, career changes, starting a business, getting into shape or gaining greater self-confidence.
There are times when people are unclear what they want but they know they need to create change. Life coaching offers an opportunity to gain the insight of a professional on the best way to proceed. What's more, life coaching provides an accountability partner as part of the transformation process.
What's Life Coaching About?
While many people promise "instant results" Guy Counseling & Life Coaching knows better than to guarantee quick fixes. The process of coaching employs the basic principles of positive psychology, focused on the here and now, to empower clients to create lasting, meaningful changes.
Just as it takes times to sculpt a physique into something to be proud of, a life coach helps clients build mental muscles in a similar way.
By challenging self-limiting thoughts that act as a barrier for a person to reach their full potential, clients are able to gradually develop the strength to live a more meaningful, fulfilling life.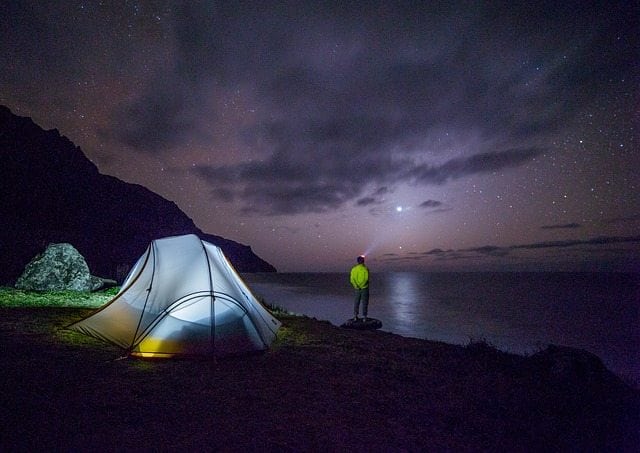 What Can Life Coaching Be Used For?
To list of areas that life coaching can help with are too many to publish on this one page. Some of the major, thematic areas life coaching has helped my clients with include:
Career direction and changes

Starting a business

Growing a business

Money mindset and growth

Weight loss and energy

Development of healthy habits

Dating and relationships

Greater communication skills

Stronger self-esteem and growth

Greater confidence

Strength Training & Body Building

Assertiveness Skills

How Do You Help Clients?
The life coaching services I offer are designed to supercharge your own unique path. I help you better understand what excites you, what brings meaning to your life and what things may be holding you back. Some of this is accomplished by using components of a cognitive behavioral approach known as ACT.
Together we create a personalized plan of action to propel you forward and keep you on track to goal attainment.
As part of the coaching process, I provide support, guidance, tools and feedback. Accountability is a large part of the dynamic.
Time and again, research studies demonstrate that people are far more likely to reach a goal when they are accountable for the results.
To me, coaching is valuable, synergetic partnership that is solution focused and goal oriented. By combining intuition and perception, infused with cutting-edge life coaching techniques, I help you shift your thoughts and awareness, thereby connecting you to a deeper sense of purpose.
By modeling behavior and inspiring you to reach for your dreams, change becomes the conduit to a new reality.
What Is Your Background?
I hold a doctoral in Psychology from Northcentral University and a MBA from the Indiana Institute of Technology. I also hold advanced degrees in human behavior and wellness promotion.
I received my professional coach training and certification from the Academy of Coaching and Training – an education program accredited by the Association for Coaching.
I am board certified in drug and alcohol counseling and am a certified clinical hypnotherapist. I'm also a Licensed Clinical Professional Counselor.
For a good part of my life, I was employed in the corporate sector – holding positions at Fortune 500 companies and major non-profits, such as IBM, American Airlines and the American Bar Association. You can read about my entire background on my bio page.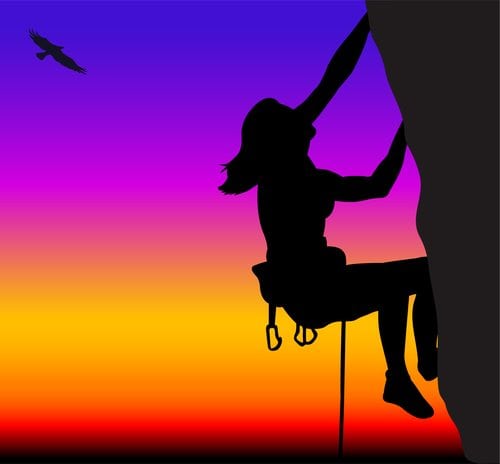 What happens during a life coaching session?
We spend time exploring your current situation and clarify your vision. I ask questions as part of the process to challenge assumptions, stimulate your own insight and explore potential options.
As part of the dynamic, I incorporate various exercises, including guided imagery and meditation to help encourage a state of mindfulness.
To help reinforce important learning concepts and build confidence and amplify the positive, I offer clients the option of partaking in non-clinical and non-therapeutic guided imagery as part of life coaching. In many ways, this approach borrows from the world of mindfulness. 
Once your identified goals and anticipated milestones have been recorded through collaboration, you take the plunge and commit to taking specific steps of action before we next meet.
Think of this as a kind of homework assignment. Together, we review the process you are making and make necessary adjustments until you have reached a place of goal attainment.
How Much Do You Charge for Life Coaching?
Unlike some places that don't publish their fees for coaching services, Guy Counseling is up front. The fee for life coaching services is $160.00 per 50 minute session.
Some clients prefer working for 90-minute sessions, particularly at the start of the coaching relationship. This fee is $300.00
Most clients find that one session a week over a 4 week period allows them to gain the necessary momentum to enact the change process.
You can learn more about the costs of life coaching on the fees page. Notice nothing is hidden.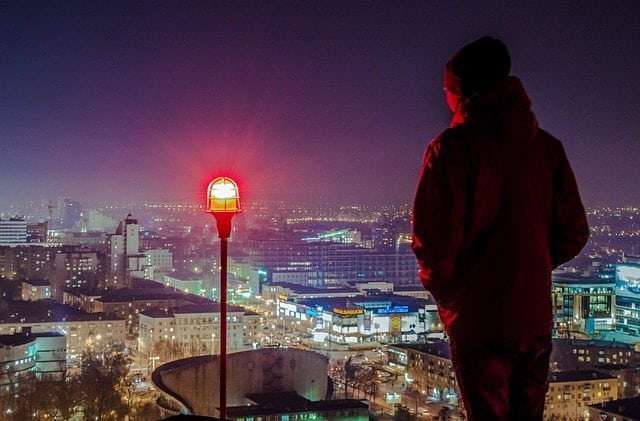 How is Life Coaching Different From Therapy?
Life coaching is action oriented in nature and starts off with the assumption that the client is well. In therapy (aka psychotherapy), a person is typically being "treated" for a given mental health issues, such as depression or anxiety.
Life Coaching, however, is not designed to clinically "treat" anything. Instead, coaching employs cognitive behavioral approaches, coupled with mindfulness, to motivate and transform thinking and behavior.
At Guy Counseling, we're straight forward about this. If you need a traditional therapist for mental health treatment or services, we are happy to provide you a referral to someone in your area.
Life Coaching is not a substitute for medical or psychological help.
Is Life Coaching Covered by Insurance?
The simple answer is no. Insurance is designed to pay for the treatment of a medical or mental health condition. In Life Coaching, nothing is being treated.
Where Does Life Coaching Take Place
My Chicago based clients will often meet with me at my office. Because many of the people I work with are located throughout the United States and the World, telephone, Facetime and Skype are used as alternative meeting modalities.  
Who Do You Work With?
I started coaching over 10-years ago and I have worked clients from all walks of life – from Fortune 500 executives to Broadway Dancers to small business owners, entrepreneurs, attorneys, creative professionals and corporate leaders.
I work a lot with men and women in their 30's, 40's and 50's, helping them make smarter, wiser career choices. Many of my clients self-identify as introverts and are seeking to live a more authentic life and move away from doing "the same old, same old". They are looking to break out of their shells and embrace life differently.
Typically, clients who seek out my services are committed to their personal growth. They are open to new ways of thinking and are ready to invest time, energy and resources while achieving desired results.
To keep it real – I only work with clients who want to take the next steps in their lives. This change is possible through interactive dialogue, goal setting and collaboration. Are you ready to make a commitment to personal change?