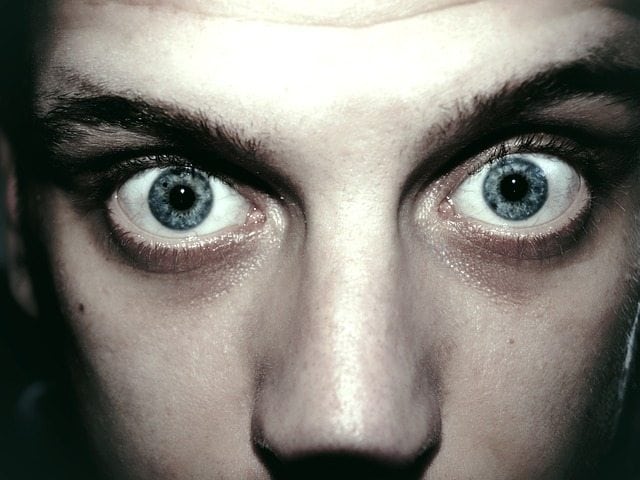 Fear of Intimacy
Fear of intimacy in men is big problem for many men. Regardless of how he feels about another person, whether that person is a significant other or someone they are just getting to know, this fear can be paralyzing. A man that is unable to move forward with his feelings runs the risk of emotionally damaging the person he is with – not to mention himself.
There are a number of reasons that men develop a fear of intimacy. In fact, there are too many to list in this one post. What follows are the five "biggies" that come to us from the literature. Some may seem obvious while others may make you pause in reflection. Read them all in order to fully absorb their deeper meaning.
Let's jump right in!

Five Big Reasons for Intimacy 
1) Childhood Abuse
Intimacy fears from childhood abuse are not uncommon. Any man who has dealt with abuse as a child may find it nearly impossible to open up and develop connections with other people in general. This is true for any type of abuse, too.
Physical, mental, and sexual, they can all lead to intimacy issues later in life. Childhood abuse may also affect other parts of a man's life, of course. It is devastating and it can cause a man to fear moving forward with what he wants to do. It takes over various parts of his life and he may not be able to control it.
2) Abuse in a Previous Relationship
Of course, another reason for fearing intimacy might be previous abuse in a relationship. If a man dealt with some sort of trauma or otherwise bad experience in a relationship, he might not be willing to move forward like normal.
These types of abuses are not easy to overcome for a lot of people. The more severe the abuse, the harder it is to come out of one's shell. Even if he feels strong emotions for another person, even if he wants that intimacy, it is not that easy to push forward regardless history and fears.
3) Addiction
Fear of intimacy may arise due to an addiction. Addictions can affect a person's mind in ways that you may not realize. It is not logical and it is not something that a person can just move on from, even when trying their hardest.
Addictions, especially addictions that the man tries to keep secret, are destructive. This goes with all forms of addiction, too. Alcohol, drugs, sex, and pretty much anything else you can imagine as part of the mix. It takes hold of the person and can get in the way of closeness.
4) Self-Esteem Issues
Poor self-esteem and self-image can affect a man's readiness for intimacy, as well. If a man does not like the way that he looks, or if he feels he is not deserving of a relationship, he will not want to move forward with one. Poor self-esteem can have a serious effect on the way a man thinks, even if it may not make sense to others.
It is the result of various issues, usually, and can cause a man to not feel comfortable or confident with himself in multiple areas, included intimate situations.
5) Performance Anxiety
Performance anxiety can play a major role in intimacy fears. When a man feels that he cannot perform at his best, or when he fears that the other party might not react positively, there is always that fear of trying in the first place. An excellent for of counseling, coaching and therapy for these kinds of issues is called ACT.
This sometimes goes along with self-esteem issues. Some men simply do not think that they can perform the way they want to perform in bed. It is not an issue with the other party, but more an issue with their own issues centered on anxiety and doubt. It is for this reason so many have struggles with issue around intimate physical contact and seek guidance on how to last longer in bed.