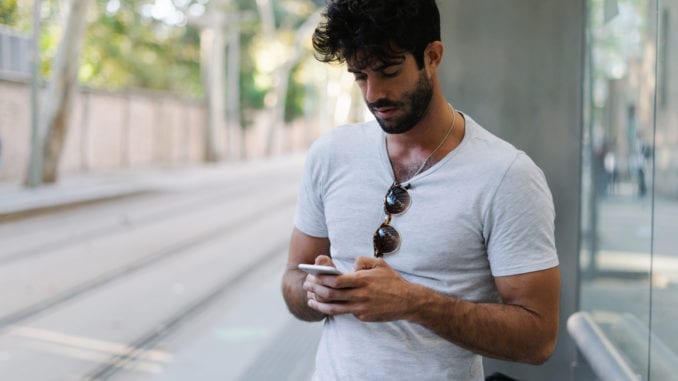 Apple Air Pods Review
Are you thinking of buying a pair of Apple Air Pods? Wondering if this wireless device does a good job of letting you stream music, listen to audio files or engage in a phone call?
If the answer is yes, you wouldn't be alone. Many people want to know if these tiny earpieces live up to the hype. In fact, the positive buzz around Apple's Air Pods is what served as inspiration for penning this piece.
Before diving too deep, I'm letting you know up front that I'm not getting jack from the folks at Apple for writing this review. This means no direct compensation and no affiliate money through a third party.
So, on to the central question of this post. Are Apple's Air Pods worth the money? At a national retail price of $159.00, it's a legitimate question, given the expense.
In my case, I purchased mine in October of last year at my local Verizon store. The reason for buying them was simple. Many of my friends had them and to a fault, described the pods as "amazing".
"Wait till you hear how music sounds. You'll be shocked," said a buddy of mine as he had one of the pods stuck in his ear. "They are much different than the old earbuds," he added.
Convinced, I trotted over to Verizon and bought the store's last pair. Now, three months later, I've had the opportunity to use them daily.
Below you will find my impressions – both good and bad. I've included a video from Tech Crunch to provide a visual.
What I like:
Right off the bat, I'm going to say there are many more things about Apple's Air Pods that I like versus what I don't like.
Here's a quick rundown:
Excellent, crystal clear sound quality when listening to music.
Suburb audio quality for telephone conversations.
Built-in microphone works great for two-way phone conversations.
Decent amount of flexibility with approximately 30-35 range.
Pods (generally) fit easily into the ear.
Amazing option of letting you wear just one and not both.
Charging holder is compact and looks cool.
Battery charge lights are intuitive
Automatic pop up display on iPhone tells you the battery life of each Air Pod.
What I didn't like:
As I mentioned above, the pros outweigh the cons for this piece of technology.
Here are a few negatives – and I'm stretching a bit here to jot these down.
Keeping Bluetooth "on" with my iPhone can sometimes interfere with other apps.
Bluetooth seems to slow my phone down a bit.
Battery life of each pod for talk-time seems to be a maximum of two hours each.
Unless tethered to a chord, Air Pods can accidentally slip out of your ear, making them easy to lose.
Prefer more color options than white.
Air Pods – Worth the Money?
Now that I've given you my impressions – good and bad – you can probably guess my response to the question about them being worth the money.
All I can tell you is that since buying the pods, I've used them every day without a problem. Because I regularly engage in telephone and video meetings, the pods have been a lifesaver. While wearing them, I'm able to move about in a natural way and not be restricted by wires.
Related: Would you buy an Apple Flip Phone?
In the final analysis, I can tell you that I've been extremely pleased with this purchase and feel that the money was well spent.
I recognize that there are other reviews online that aren't nearly as glowing. Speaking only for myself, all I can say is that I've had a very positive experience.
My favorite thing about the Air Pods is how music sounds. Because I tend to listen to a lot of classic rock, I really like the way the bass tones come through. It's just way cool.
So, there you have it – my review of Apple's Air Pods. Do you own a pair? If so, what are your impressions? Please share your thoughts in the comments section below.