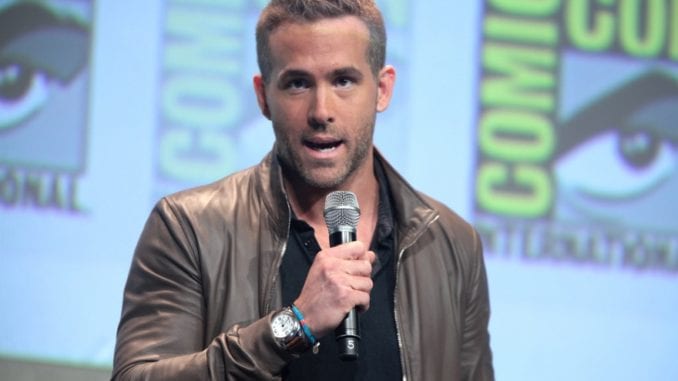 Trending News: Even men who play superheroes, like Ryan Reynolds, have anxiety
SHORT VERSION
Ryan Reynolds opened up in a very candid way about his lifelong battle with anxiety. He also revealed how he deals with it.
LONG VERSION
One of the things we try to do on this blog is to humanize mental health challenges. That's why when a mega-watt celebrity talks about their own life struggles, we try to cover it.
Well, that recently happened in a big way because Ryan Reynolds gave a very candid interview to the New York Times about his battle against anxiety.
"I have anxiety, I've always had anxiety," Reynolds said in the profile. "Both in the lighthearted 'I'm anxious about this' kind of thing, and I've been to the depths of the darker end of the spectrum, which is not fun."
More: How to get Ryan Reynolds style
The actor gave the interview as part of a background piece the NYT conducted in the leadup to Deadpool 2, which is being released in theaters May 18.
What's interesting is how Reynolds revealed a side of himself that few people see – and certainly a departure from his character in the movie as Wade.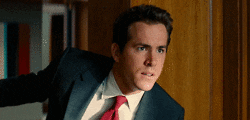 Here is how he characterized life back in his 20's; a time that he called "unhinged". Per the NYT article:
"I was partying and just trying to make myself vanish in some way," he said. He frequently awoke in the middle of the night, paralyzed by anxiety, agonizing about his future. He got through it by self-medicating, but after a few friends died of overdoses, he toned the partying way down."
More: How men make their anxiety worse
Reynolds, the star of Deadpool, says he still experiences a lot of pressure. On the day of the interview, he was finishing up edits on the movie. That said, he acknowledges in the here and now, he's done a much better job of managing his feelings.
"First off, he said, he's doing a lot of the interviews in character as Deadpool. Also, he uses the meditation app Headspace. And finally, the second he walks onstage, he knows that the anxiety will lift, and then the blessed relief descends.

"When the curtain opens, I turn on this knucklehead, and he kind of takes over and goes away again once I walk off set," he said.

"That's that great self-defense mechanism," he continued. "I figure if you're going to jump off a cliff, you might as well fly."
In many ways, Reynolds approach to anxiety management follows the basic tenets of Acceptance and Commitment Therapy (ACT). Additionally, he appears to be doing all the right things to help calm himself.
It is important to note that Reynolds isn't the only man who has come out and shared specifics about their mental health struggles. It wasn't that long ago that actor Ryan Phillippe talked about his battle against depression.
Additionally, "The Rock" Dwayne Johnson also disclosed personal details about lifelong challenges with the blues.
Photo Credit: Flickr