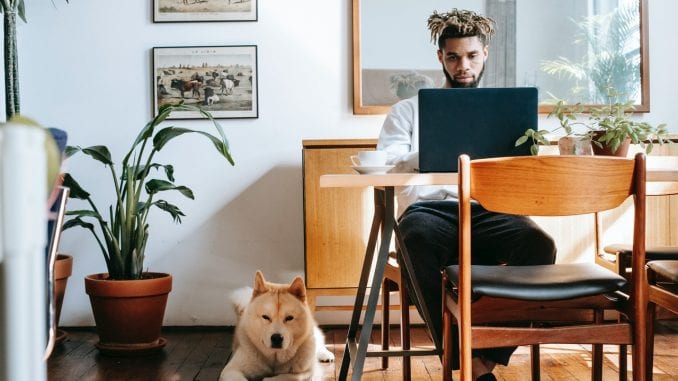 Beating Afternoon Slump
Feeling tired after lunch? You might feel an overwhelming urge to place your head down on your desk. It's called the afternoon slump. Most people drink more coffee and try to sprint their way to the end of their workday on a caffeine high, but there is another way.
You don't have to reach for that second or third cup of coffee in the afternoon. These nutrient rich foods provide you with enough energy to power through the rest of your day. Now I know what you're thinking – coffee is way easier, and I just had lunch so why would I want to add more calories to my diet?
Well, you should be careful with coffee and caffeine in general. A meta-analysis of 17 studies with over 200,000 participants suggested that 3 to 4 cups of coffee a day could increase the risk of heart attack for men. So, it might be a good idea to try and find other ways to make it through a tough day.
These foods don't have to pack on a lot of calories, but their energy will stay with you for a long time. Coffee is great for a quick pick-me-up, but you can make a quick and energizing snack in about the same time it takes for you to get a foamy cappuccino.
Try These Energy Boosting Foods Instead of Coffee
Bananas
Two medium-sized bananas only have about 200 calories. Yet, you're getting 2 grams of protein, more than 5 grams of fiber, and 66% of your daily value of vitamin B6. This particular B vitamin helps in the production and function of neurotransmitters in the brain.
Bananas are also rich in potassium. This mineral acts as an electrolyte in the body and helps your nervous system function at peak efficiency. Simply put, you can lose that foggy, slow feeling when you perform manual tasks.
Related: How to attract positive energy to your life
Hazelnuts
Pecans, peanuts, almonds, cashews, the list goes on and on. It's not a secret that nuts are good for you. They help reduce cholesterol levels, heart disease risk factors, and they're excellent sources of protein. Most people don't think about hazelnuts as the go-to snack, but hazelnuts are one of the healthiest foods you can eat in the afternoon.
A single serving of hazelnuts has less fat than almonds or cashews, but some of the highest levels of magnesium and vitamin E. Magnesium helps to regulate the nervous system and converts food into energy. Vitamin E is a powerful antioxidant that helps to repair damaged cells in the body.
Avocados
If you're watching your weight, then it might be wise to eat only half an avocado each day. Half an avocado contains about 12 grams of fat and 130 calories. Avocados also have such a mild flavor that guys add other foods to kick up the taste. If you need to punch up the taste, go with seasonings like salt, pepper, cayenne and paprika.
Now, here's why avocados are great replacements for your afternoon coffee. They have virtually no sugar, but the list of vitamins and minerals is extensive. Avocados are great sources of potassium, vitamin B, vitamin K, copper, and vitamin C. That same half an avocado also provides 24% of your daily fiber intake.
Related: 8 healthy Alternatives to Carb heavy Foods
Hard Boiled Eggs
Two hard-boiled eggs amount to just 145 calories but contain nearly 12 grams of protein. Hard-boiled eggs are an excellent source of the so-called "good" cholesterol. It helps to reduce your risk of heart disease and stroke.
Hard-boiled eggs also have high levels of a B vitamin called choline. Two hard-boiled eggs will get you 50% of your daily intake value. Choline boosts your memory and mental processing speed. You won't get the coffee jitters, but you'll feel more focused at work.
Dark Chocolate
Dark chocolate has high levels of cocoa. It isn't as sweet as milk chocolate and you won't feel as much of an urge to scarf down a whole bar. Try eating just a few pieces in a single sitting or the equivalent of about 30 grams.
A small study in 2018 found that eating a double serving of dark chocolate improved a person's vision for about 2 hours after eating it. That's because dark chocolate increase blood flow. That means it's also good for your male reproductive health. If you're staring at computer screens all day, it might help to give your eyes a super-powered chocolate boost.
Related: Why drinking less soda-pop is smart
The Results That You Can Expect
Coffee might give you an energy boost, but these foods can help you complete the day's tasks. Most people drink a cup of coffee for the results and not the taste. So, why not ditch the jittery juice for something with greater benefits to your productivity.
The great thing about these foods is that you can mix up the routine. Try half an avocado on Monday and something with a little more punch like dark chocolate squares on Tuesday. You don't need to slurp down the same thing every single day.
These foods aren't meal replacements either. You do have to be mindful of the fats in nuts and avocados, and the protein dense levels of hard-boiled eggs. Bananas can be a bit sugary, too. So, choose something that works for your dietary needs. You won't get an immediate punch from these foods, but their effects will stay with you longer and keep you in the driver's seat the whole time.