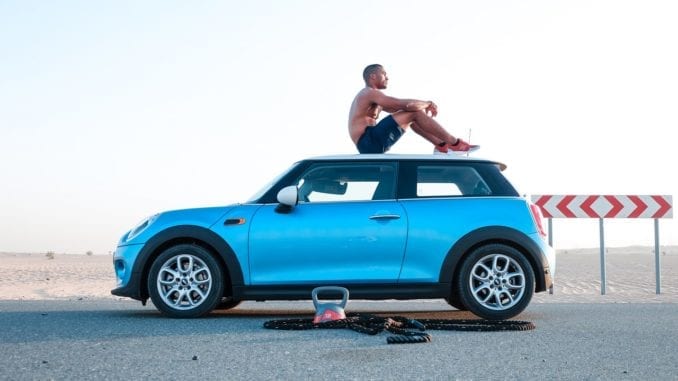 Hacks for buying a new car
Holiday season is prime time for buying new vehicles. Yet, most people find all the haggling and tricky financial jargon a huge deterrent for setting foot on a dealership lot. Don't worry, we've got your back. Here are the top 5 helpful tips for getting the best deal on your new ride.
Car salesmen get a bad rap for being sharky, crafty devils who'll say anything to "get you into a new car today". You don't have to think of them as adversaries. Buying a new car isn't necessarily a battle of wits either. It's more like a game, and games can be fun if you play them well.
When buying a car, you just need to do some research ahead of time, have a realistic budget in mind and avoid being led in the wrong direction.
1. When to Shop
Sometimes, getting the best deal on a new or used vehicle depends on the time of year and the state of the market. Auto dealers are keen to move vehicles off the lot near the end of the sales quarter. Dealerships have targets that they need to hit and these sales targets pop out in bold print near the end of their sales cycle. A dealer will most likely agree to take a loss and slash their sticker price if that means they will get closer to hitting their sales target.
More: Would you pay 2 million for a car?
You should also consider timely finance deals. Currently, auto dealers are offering 72-month, zero interest loans on select new vehicles to boost sales before the end of the year. GM is offering zero percent for 72 months on the Silverado pickup, Chevy Equinox and Tahoe. Ford is offering a 72-month, zero interest loan on the F-150 pickup truck, as well. Nissan has a similar deal for 60 months on their Altima, Maxima, Rogue, Murano and Titan models.
According to Edmunds, zero percent interest deals are at their lowest rate in 11 years, accounting for just 3.8 percent of vehicle sales. Automakers will likely stop offering them all together, but you can still take advantage of zero percent interest loans until the end of the year. "The reports of the death of zero percent were exaggerated", said GM spokesman Jim Cain. "We said all along it was an important part of our tool kit. Zero percent has proven to be a good motivator."
2. Trade-Ins
You can use the value of your previous vehicle to get a better deal on your next vehicle with a trade-in. Just be reasonable. Car owners tend to overvalue their old faithful steeds, but you can count on car salesmen to almost religiously devalue your trade-in. What you want to avoid are dealerships that offer a blanket price for all trade-ins regardless of condition.
This might be a figure like $5,000 or less. Most likely, that figure will get swallowed up in the negotiation and you'll leave wondering how your trade-in really saved you money.
You want to allow your trade-in vehicle to stand on its own merits, not the dealership's pre-calculated margin. Think of your trade-in vehicle like a hole card in a game of Texas Hold 'Em. The salesman will ask right away what you've got, but you need to keep that information to yourself until it's time to talk numbers. Let them field a price first. Then, mention that you want to trade in your "like new" family mover.
This way, the dealer will have fewer options to tuck that trade in value beneath other fees and hidden costs.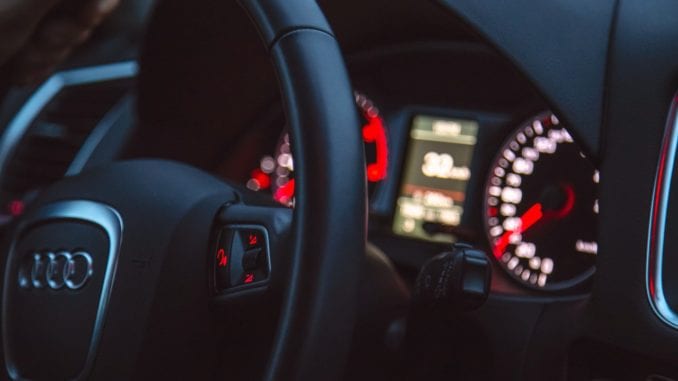 3. Bring a Savvy Buddy
One way to get a good deal on a new or used car is to bring an automobile expert with you to the lot. This can be your local mechanic or just a gearhead buddy who knows his way around an engine. When it was time for my Dad to get a used car, he brought me along. My job was to say very little and look for anything that would drop the value of the vehicles being shown to my Dad.
More: Dreams about driving decoded
Car dealers hate the savvy buddy. Just bringing him along will make them nervous. In my case, the dealer tried to sell my Dad on a Lexus sedan with a gorgeous leather interior and two hundred thousand miles on the odometer, but I got underneath the car and found an ugly crack in the oil pan and a wobble in the suspension. I steered my Dad toward a smaller, cheaper Honda sedan with cloth interior. The engine had low mileage and ran like a top. He tells his friends all the time how I saved him a ton of money.
Bringing a savvy buddy is less effective when shopping for a new vehicle. Most new cars and trucks are in excellent condition. The purpose of bringing someone along in this case is just to keep the salesman off balance. You're free to exhibit positive responses to the salesman just as long as your savvy buddy doesn't like anything that he shows you.
This keeps the transaction neutral. The salesman might try to sell you on premium trim features that push the price tag, but your savvy mechanic will remind you that you really don't need heated AND ventilated leather seats or an auto-dimming rearview mirror.
4. Don't Play Favorites
Car salesmen are extremely observant. Chances are they've spotted you walking on the lot well before you've spotted them. That means they're looking at your browsing habits and trying to determine what type of vehicle draws your interest. You need to exude a calm, patient demeanor that isn't swayed by any particular vehicle. If you have a favorite car that you want to buy, don't look at it for too long. Save all the wish-listing for online shopping.
The Harvard Business Review published a fascinating study in 2015 that found that emotionally-connected customers are 52 percent more valuable to retailers than potential customers who were simply satisfied with a particular service or product. Emotional thinking is stronger than logical thinking in most individuals and car salesmen will stop at nothing to keep you in the euphoric state of "love at first sight".
When you go to a dealership, don't get google-eyed by the shiny, new SUV on the showroom podium. If a salesman spots this type of behavior, he'll try to appeal to your vanity and get you behind the wheel of your favorite car at a price that is less advantageous to you. They're very good at taking the emphasis off the cold hard facts and communicating to you based on your feelings about a certain vehicle.
5. Take It Easy
You can't forget that buying a new or used car involves a personal interaction. Your body language, conversational skills and general likeability do play a role in the deal you get. Don't make it a battle if it doesn't have to be one. Try to evaluate your car salesman on a personal level. He's going to do the same to you.
He'll undoubtedly ask you questions about your family, work life, and personal interests to form a working bond, albeit a tenuous one that ends with you buying a vehicle. Use the same tactics to your advantage.
More: How to change your oil
Another thing to consider is walking away from the negotiation. This actually works if you do it just once and only at the right time. In that same Honda deal with my father, we got up from the table and drove off the lot because we weren't getting good rates on the financing.
My Dad was bummed out about it, but we didn't get five miles down the highway before his phone rang. It was the salesman begging us to come back to finish the deal.
Do you have any money saving tips for buy a car?