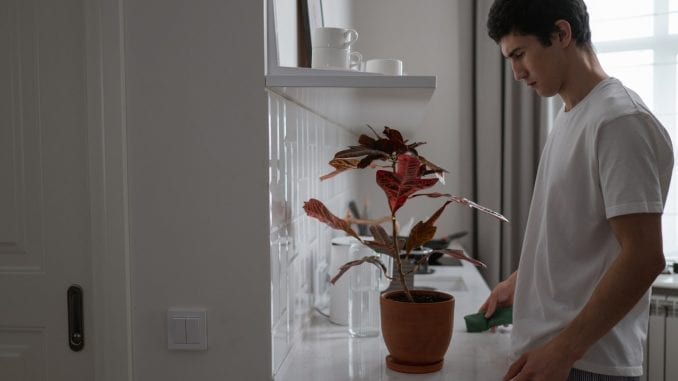 Lockdowns and Mental Health
Are you worried that your mental health would suffer if your city or town goes into another lockdown? Well, you should definitely take steps to safeguard your mental health. With COVID-19 infections rising exponentially, more lockdowns are inevitable.
The alarming spread of COVID-19 has compelled some governors and local officials to consider new shutdown measures. Everything from total lockdowns, early curfews, and facemask mandates are all on the table.
Are Further Lockdowns Really Necessary?
COVID-19 infection rates are spiking all over the country, growing by more than a hundred thousand cases a day nationwide. Europe is already grappling with its second wave. In the United Kingdom, the government has implemented a second round of lockdown restrictions to flatten the curve.
Is this what will happen in the United States in the coming weeks and months? Well, not necessarily on a national level, but you can expect some local restrictions. If fewer people are sharing space and air, then the rate of COVID-19 infections might slow down. Hospitals will be able to better cope with patients who need serious medical attention and businesses can get back to normal much quicker.
It's been a long year and pandemic fatigue is in full swing. Not only are local businesses struggling to stay afloat, but people are unraveling from the effects of social distancing measures, increased isolation, and the panic of a rampant viral catastrophe.
A September poll from NORC at the University of Chicago found that the pandemic is taking a heavy toll on the mental health of young adults. A stunning 56% of adults between the ages of 18 and 34 reported that they felt especially isolated. That figure stands in stark contrast to just 4 out of 10 older Americans reporting the same sentiment. Only 39% of young adults in the study reported that their mental health was in a good state.
It's important that you make your own mental health a priority during these trying times. This pandemic could linger for another six months or more while scientists work to create and distribute an effective vaccine.
So, here are some tips for managing your mental health during a potential lockdown.
1. Use Mindfulness
Mindfulness is a wellness practice that helps you to better understand your feelings and thoughts. There are different mindfulness techniques out there. Most of them are similar to meditation. You focus your attention and try to prevent your mind from just going on autopilot.
It can be tempting to just try and coast through this pandemic. Maybe you've been numbing yourself with video games, movies, food, or other coping mechanisms. That can be disadvantageous to your mental health in the long run.
Try to focus your mind, especially in moments of distress. Close your eyes and concentrate on how your body is feeling from head to toe. Think about how you are thinking and feeling. This will help you reduce stress and bolster your mind for a second wave of restrictions.
Related: Mindful Hypnotherapy Helps Highly Stressed, Says Study
2. Get a Virtual Workout Buddy
Exercise is important to your physical and mental health. Yet, it can be difficult to find the motivation when you're self-isolating or the local gyms are closed. You might not be able to work out with friends in person, but you can exercise from home with a buddy online.
Try it; you can do it virtually. Just set an agreed upon time and log on together. You can use Zoom, Skype, or Messenger. You might feel a bit silly at first but working out with a partner is highly effective.
It's been scientifically proven that people perform better and have a higher level of motivation when completing tasks in a group. The phenomenon is called the Köhler motivation gain effect. Working out with a virtual battle buddy can help bolster your motivation and provide the accountability you're missing from in-person workout sessions.
3. Think About the Future
You should never lose sight of the moment, but it's important to have something to look forward to in the future. Plan ahead for better times that are surely on the horizon. Don't let this year grind you down because you'll have plenty to do when restrictions get lifted.
Think about the future instead of wallowing in the problems of the day. Try to aim for both short and long term ideas about where you see yourself in the future. You can turn to journaling for this so that you have a dedicated space for writing your ideas.
Have plans for a travel destination? Want to learn a new skill or get a higher-level degree? Focusing on a positive outlook of the future can help you see the present situation in a better light.
4. Don't Overload Your Schedule
It's not easy to work from home. There's always a new series on Netflix. There's always a side project to work on around the house. The phone rings in the morning and your whole day can go out the window.
It can be helpful to set smaller goals for your workday and your work week. You can only tackle so much during a pandemic. You don't want to put overwhelming pressure on yourself to compensate for it by creating an endless to-do list.
That will weaken your mental health and it could possibly jeopardize your physical health, too. Try to set aside enough time to accomplish a few major projects and set up some smaller auxiliary goals that can be tackled if you're feeling good for the day.
Related: Here's Some Tips For Beating the Afternoon Slump
5. Spend More Time Outdoors
You might be facing a lockdown but that doesn't mean you need to lock yourself away in a room. There are ways to get out and about safely. You can cycle or jog to a local park and spend an hour grounding yourself in nature.
Your body craves sunlight and fresh air. In fact, both sunlight and fresh air can help you stay healthy. So be sure to take regular trips outdoors before the sun goes down. Check with your local municipality and see if you can bring a friend. You might be able to enjoy a small picnic or a socially distanced date.
6. Practice Gratitude
You might get caught up in a cycle of negative thinking during a second lockdown. When will this ever end? When will life go back to normal? These are perfectly normal thoughts to have, but you need to pepper in some gratitude.
Try to list just 3 things that you're thankful for and remembering those things might put a smile on your face when you need it the most. Are you thankful for having time for an hour-long hot shower? Write it down. What about that yummy casserole you whipped up last night? You've got the skills, my man.
Don't underestimate the power of positive thinking and gratitude to really lift your spirits. Don't underestimate the power of a gratitude list. List just 3 things at the send of each day and see for yourself.
7. Control Your Sources of Information
If all this negative news about the pandemic is starting to get you down, then you might want to take the reigns when it comes to your sources of information. You can set limits to how much time you spend on social media outlets like Twitter and Facebook. You can also deactivate notifications for certain friends and accounts that are always amplifying the worst facts and figures.
Now, that doesn't mean you should stay in the dark about what's going on around you. Not knowing what's going on can increase your stress and anxiety. So, pick a reputable source of information and settle on how much of it you want each day.
The Takeaway
The COVID-19 pandemic isn't over, not by a long shot. It's putting everyone's resilience to the test. A second wave of infections means that a second bout of lockdowns are certain to go into effect in your town or city.
You aren't powerless when it comes to your own mental health and wellbeing. You can get creative and find ways to make lockdown more livable. You can make more trips outdoors, visiting parks and natural preserves in your area. Also, you can use technology to your benefit. Connect with friends online and you can even workout together online instead of going to the gym.
Get into mindfulness, make a gratitude list and make some plans for the future. You'll come out on the other side of this pandemic with skills and techniques that can boost your mental health.