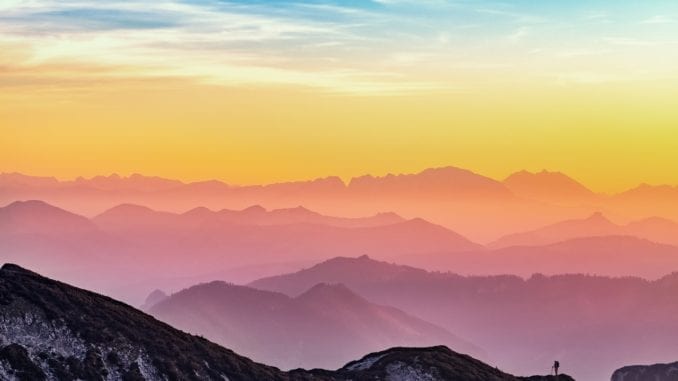 Health Anxiety and Death Fears Therapy
Searching for a health anxiety therapist in Chicago? Do you struggle with fears of death and dying? Are you constantly worried about your health and concerned that you've developed a specific illness?
If the answer is yes, you aren't alone. While the numbers are somewhat scattered, the current research suggests that something like 12% of the population struggles with health anxiety.
In many situations, people who have with this life challenge are also consumed with worries about death and dying. As you read what I've shared here, does any of it resonate?
Is Health Anxiety Hypochondriasis?
Some people wonder if "health anxiety" is the same as hypochondriasis? The simple answer to this question is yes, according to the American Anxiety and Depression Association of America.
The reason I'm mentioning this is because sometimes, both of these terms are used interchangeably. Because of negative stereotypes associated with hypochondria, an updated term "health anxiety" is now being used.
What Are The Symptoms of Health Anxiety?
In the clinical sense, there are several symptoms that accompany health anxiety. According to the Mayo Clinic, these can include:
Preoccupation with a serious health condition or disease.
Major worries that a minor bodily symptom means you have a serious, life-threatening illness.
Jumping to conclusions about your health status.
Being so pre-occupied with a perceived health condition that it is difficult to focus and maintain focus.
Regularly going online to search on the specific symptoms of a medical condition and then diagnosing yourself before seeing a doctor.
Finding little to no reassurance from your doctor and continuing to hold anxiety about your health and potentially dying.
Worries and fears of death can be part of the general symptoms – including, "What happens after I die?"
What Triggers Health Anxiety?
We aren't sure what triggers health anxiety. It is thought the following may play a role (Seligman, 1998).
Past experiences with illness from early childhood that have had a traumatic impact on the psyche.
Feelings of guilt and shame about a given life situation that they have carried for years, which can become manifested in a somatic way.
Struggles with self-esteem and confidence.
High levels of stress in other life areas (i.e. work, family, relationships, school).

How I Help With Health Anxiety and Death Fears
When you come to me for help with anxieties around health, including fears of death (also known as thantophobia), my goal is to help you create new realities while healthy ways of working through.
Below, I will briefly outline my approach:
Acceptance and Commitment Therapy [ACT] – a form of CBT – to help shift negative thinking and create healthier inner-dialogue.
Mindfulness based approaches that are used to focus on external information and not obsess on the internal.
Eriksonian suggestions through guided meditation and hypnosis to reduce intensity of anxiety and calm thoughts.
Encouragement of self-talk and positive internal dialogue to soften feelings of anxiety.
Bilateral stimulation and autogenic training to train the mind and body to relax.
In the case of death fears, an exploration of your worries and an integration of your belief systems into the dynamic. Elements of Jungian psychology and dream therapy may be used.
Homework designed to reinforce concepts learned during face to face sessions.
With your written permission, I will work with your medical doctor in a collaborative way. We know from clinical research that learning relaxation techniques, coupled with CBT, can help lessen the impact of health anxiety.
The hypnotic interventions I used – if appropriate – are designed to teach you relaxation and calming skills; tools that you can call upon to create meaningful change.
Reduced Stress and Anxiety
My approach is conversational in nature, interactive and sometimes direct. My guess is that you landed on this page because you wanted to work with someone to help you in these areas.
To have the best possible outcome, I work with clients in a collaborative way. This means we work together to find ways of reducing your anxiety.
An example might be taking concepts learned during a session and applying them in the form of a homework assignment.
Lakeview Office Location
My office is located in the Lakeview/Uptown neighborhood of Chicago at Park Place Tower (corner of Pinegrove Avenue and Irving Park Road). Street parking is usually available but can be challenging during Cubs games because my location is not far from Wrigley Field.
If you are driving, simply exit off Lakeshore Drive at Irving Park Road. Parking is available in my building but there is a cost, as determined by the building.  To make things simple, many clients use Uber and Lyft to see me.
My Background
I am a licensed psychotherapist, a board-certified clinical hypnotherapist and certified in cognitive behavioral therapy. I also hold a special certification in anxieties and fear. You can read more about my background here.
If you would like to make an appointment, you can visit my contact page and fill out the contact form (probably the quickest and easiest).
Please note my ability to book new clients is limited. If I am unable to work with you because of scheduling, I am happy to refer you to a professional who is experienced with health anxiety and death fear counseling.
References
Seligman, L. (1998). Selecting effective treatments: A comprehensive systematic guide to treating mental disorders. New York: Jonsey-Bass.
—
*Disclaimer: If you think you are having a medical or psychiatric emergency, call 911 immediately or go to the nearest emergency room.  I am not a medical doctor and do not diagnose medical issues. Health anxiety counseling is not a substitute for medical care. All medical concerns should be reported to your physician.